 Oct 30 (Reuters) - More than 100,000 Canadians were still without power on Tuesday after the huge storm Sandy toppled trees and power lines in Canada's most populous provinces, killed one person, and halted units at an Ontario refinery.
But Canada was far from the center of the storm and the impact was tiny compared to the vast outages and widespread flooding seen in the U.S. East Coast on Monday and Tuesday. The weakened storm is expected bring rain to Eastern Canada and Quebec on Tuesday and into Wednesday.
One woman was killed when she was struck by a sign in a Toronto shopping mall parking lot on Monday night, when Ontario officials had warned people to stay inside.
By late morning on Tuesday, power had been restored to nearly half of the 60,000 Toronto residents who lost electricity. But the local utility said some people might be without power until Thursday evening.
At least 150,000 Canadians lost power during the worst of the storm.
The Toronto Stock Exchange was open for trading on Tuesday, making it a North American island of equity trading for the second successive day, with U.S. stock markets again closed.
Air Canada, WestJet Airlines, Porter Airlines canceled dozens of flights, most of them to cities in the east of the United States.
"It's been a long night," said Mike Bradley, mayor of the Lake Huron border city of Sarnia, Ontario, where winds are expected to gust to 100 km/h (60 mph) on Tuesday.
"Waves were running from six to nine meters, which people around here cannot remember for at least a generation," he told CBC.
Several units at Imperial Oil Ltd's 121,000 barrel a day refinery at Sarnia were shut down in the outage. Power was later restored and the company said it planned to restart some of the units.
On the St Lawrence Seaway, a critical freight waterway shared by Canada and the United States, some vessels chose to anchor due to high winds, and 12 were delayed as of Tuesday morning, said Andrew Bogora, spokesman for the St Lawrence Seaway Management Corp. The Seaway remained open.

Before You Go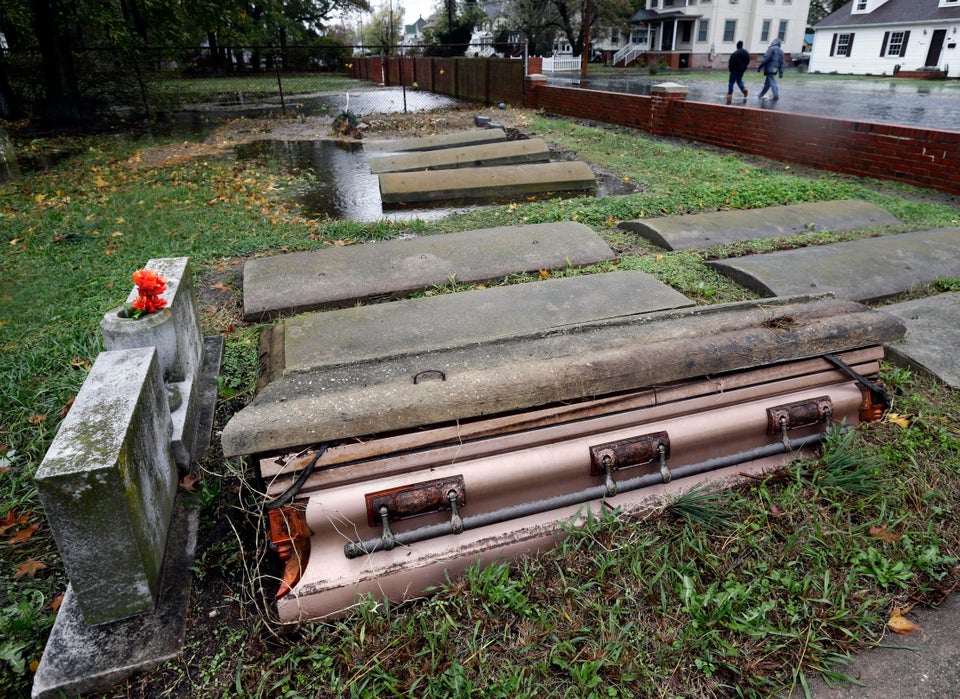 Hurricane Sandy
Popular in the Community