In the aftermath of Hurricane Sandy, homeowners across the northeast have been facing endless complications. And no matter how major or minor the damages, they're working hard to get their houses and properties back to normal.
If you were lucky enough to avoid the more catastrophic effects of the superstorm, one problem you might face now is how to remove the fallen trees from your yard. In areas further from the coast, high winds were still a huge issue, causing many downed and uprooted trees.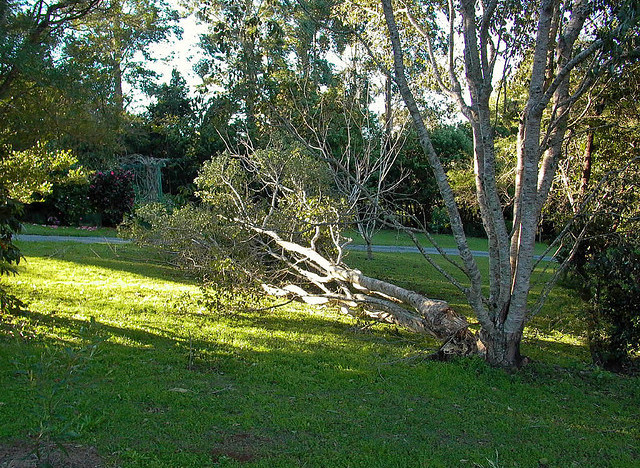 Flickr photo by Serendigity
According to a recent press release from the Insurance Information Institute, homeowners insurance policies do not cover tree removal if the fallen tree did not damage an insured structure. So, if the tree hit your home, it's covered. But a tree that fell and caused no damage will remain on your property until you either pay for it to be removed or remove it yourself.
You may choose to call a tree removal service, but if you have the right tools, you can save a ton of money by removing it yourself. The CDC gives tips on how to safely use a chainsaw to do so, which can serve as a guide to ensure you avoid any injury. To begin, first remove all of the branches from the trunk. Then, chop the trunk into manageable pieces. You can either store it for firewood, find a tree removal company in your area to grind and remove the wood, or contact your specific municipality to find out if you can put the remains out for trash collection.
Remember: if a downed tree is interfering with a power line, do not remove it yourself. You may be putting yourself in serious danger.