 (Ben Berkowitz) - Hurricane Sandy appears to have easily caused more losses than last year's Hurricane Irene, but final totals will be hard to come by for some time because of the scale of the disaster, catastrophe forecasting companies said on Tuesday.
Sandy left millions without power, caused widespread flooding that may shut New York City's subways for days, and killed potentially dozens of people up and down the U.S. east coast.
RMS, one of the three primary firms used by the insurance industry to calculate disaster exposures, indicated that Sandy should outdo the roughly $4.5 billion in insured losses Irene caused after hitting the northeast in August 2011.
"Sandy event is much more severe ... and has impacted NYC to a much worse degree than Irene," RMS said in a storm report early Tuesday.
Its assessment follows that of peer Eqecat, which said late Monday that Sandy was likely to cause anywhere from $5 billion to $10 billion in insured losses and from $10 billion to $20 billion in economic losses.
If Eqecat is correct, Sandy would rank as the fifth-worst hurricane in history, based on inflation-adjusted losses, according to the Insurance Information Institute.
A better picture should emerge in the days ahead as insurers get their catastrophe teams into the most affected areas and begin making assessments. Allstate said it had more than 1,100 claims staff staged and ready to go once the storm has passed.
Eqecat and its peers are likely to refine their estimates as well. AIR Worldwide, the other large disaster modeler, is due to release its own initial estimate over the next day.
Most financial analysts expect that an insured loss of even $10 billion would have little effect on the insurance and reinsurance industries, aside from a probable hit to fourth-quarter earnings.
Shares in U.S.-listed insurers will not trade again on Tuesday because of the ongoing market closure, but in Europe insurers and reinsurers opened on relief that losses are apparently manageable.
European reinsurance analysts at Citi said Tuesday the losses were unlikely to have any impact on pricing for next year, which is expected to be flat at best in the January contract renewals due to excess industry capacity.
(Reporting by Ben Berkowitz; editing by Prudence Crowther)
Related
Before You Go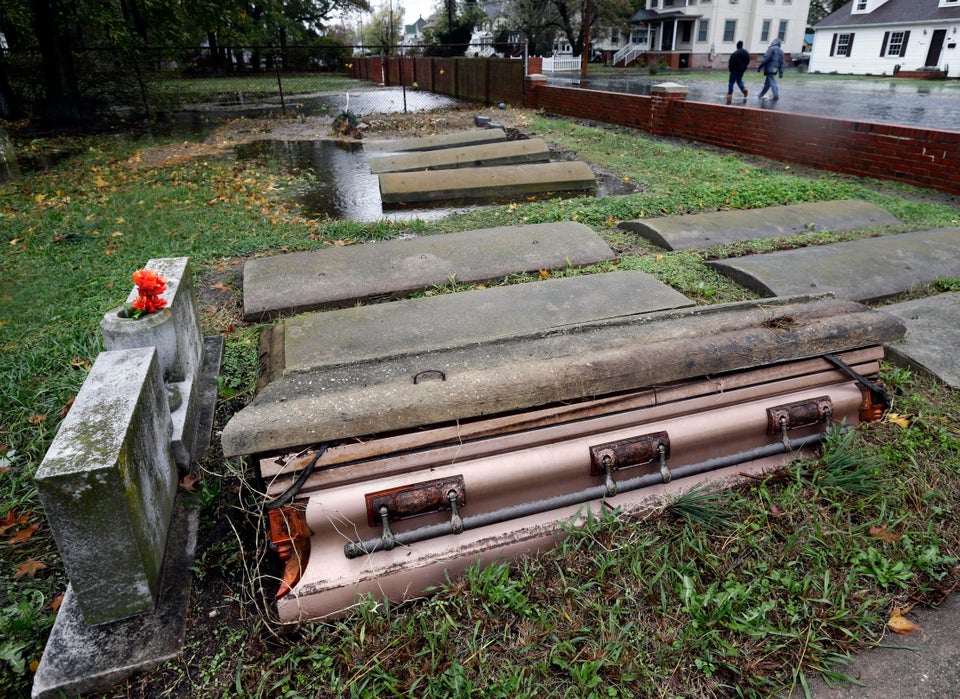 Hurricane Sandy
Popular in the Community