 Hundreds of drugstores across New York and New Jersey remain closed in the aftermath of Hurricane Sandy as pharmacists, corporate chains, independent stores, drugmakers and relief organizations scramble to ensure that patients can access needed medications.
In Hackensack, N.J., pharmacist Danny Nanna said his store, Hackensack Pharmacy, may be the only one filling prescriptions. "We are probably the only pharmacy that has power right now, so it's really crazy here," he told The Huffington Post. "There's still a lot of people who need their medicines."
Many pharmacies, including chains like CVS, Rite Aid and Walgreens, which also operates Duane Reade pharmacies across the New York area, prepared in advance of Hurricane Sandy by stocking up on medicines and supplies.
But drugstores still face significant challenges as the region attempts to recover from the storm. Pharmacist Rupal Shah at Derosa Pharmacy and Home Health in Newark, N.J., is worried about running out of medicines in the coming day. One of her regular wholesale suppliers flooded and another operates out of New York City and may not be able to travel to her store.
Yesterday, only one of her two usual deliveries arrived. "Let's see if my order comes in today," she said. "I am running low."
An industry organization called Rx Response, established by chain drugstores, pharmaceutical companies and other health care groups after Hurricane Katrina, is tracking what pharmacies remain open in the areas affected by the storm, said Eric Cote, a spokesman.
An interactive map on the group's website displays where drugstores are open to fill prescriptions. The organization, in concert with federal, state and local governments, is also watching the drug supply chain for shortages, transportation problems or lack of fuel that may prevent medicine deliveries to retail locations or medical facilities, Cote said. Mobile pharmacies also may be deployed, he said. "That is how the supply chain fills the gap."
Nonprofit organizations such as Direct Relief International also are stepping in to help connect medications to patients and health care providers. Direct Relief International is collecting donated drugs and medical supplies for distribution to clinics and shelters starting today, said Damon Taugher, director of U.S. programs for the charity. Caseworkers with Catholic Charities Brooklyn and Queens are helping senior citizens with a variety of services, including assistance getting medications, a spokeswoman said.
Many pharmacies continue to offer delivery services in storm-struck areas, but that could be stymied not only by impassable roads but by scarce fuel. "Right now, our problem is getting gasoline for our cars," said Matt Ferranti of Nate's Pharmacy in Staten Island, N.Y. The storm destroyed one of the company's five stores, he said.
Walgreens has delivered 200 backup generators to stores that lost power because of the storm but about 200 of the 1,400 locations in the affected area remain shuttered, said Michael Polzin, a spokesman. The company also is assessing where to deploy mobile pharmacies in places where their stores will be closed for an extended period, he said.
Before visiting a pharmacy, patients should call first to make sure it is open, Donna Leusner, spokeswoman for the New Jersey Department of Health, said in an email. When possible, patients should take advantage of mail-order pharmacies because the U.S. Postal Service and United Parcel Service are still making deliveries to affected areas, she added.
Drugstores, hospitals, community health centers, charities and governmental agencies also are working to set up drug dispensaries in shelters and temporary health clinics, said Taucher, of Direct Relief International.
*************************
The Huffington Post is eager for insights from our community, especially people with experience in power, infrastructure and engineering, on the adequacy of emergency preparation in advance of Hurricane Sandy, and the degree to which past disasters have informed adequate planning and construction. Please send a note to sandytips@huffingtonpost.com with insights and suggestions for the important questions that need to be asked of relevant private sector and government officials, and point us toward stories that need to be pursued.
Related
Before You Go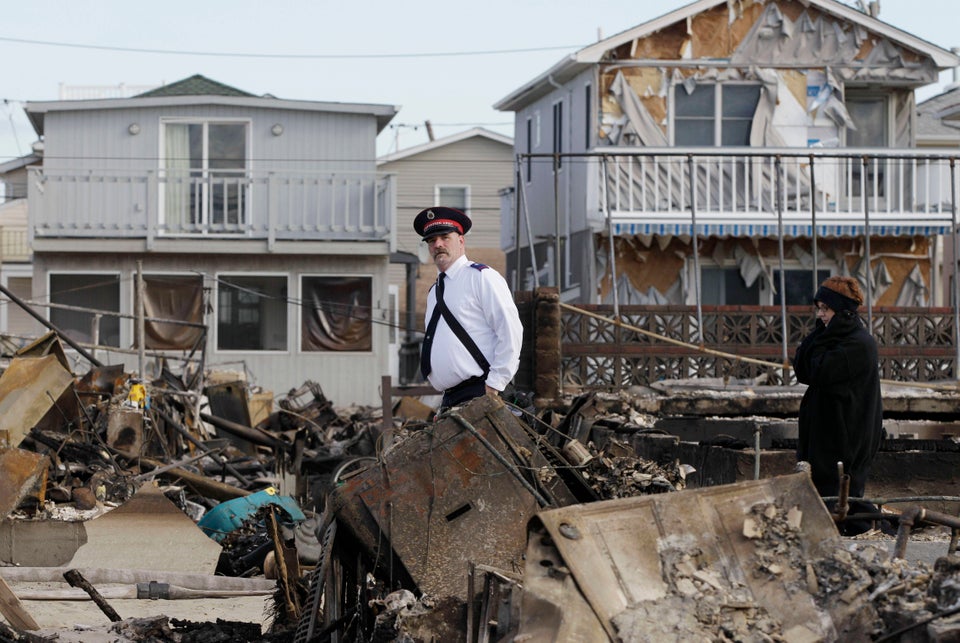 Hurricane Sandy
Popular in the Community