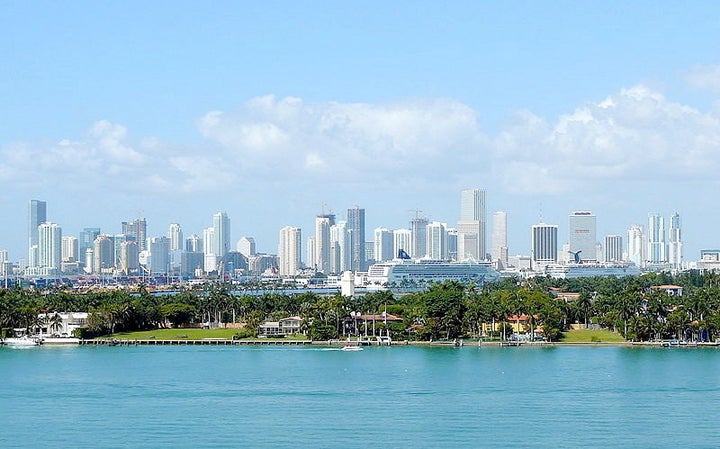 As Hurricane Sandy barreled toward the New Jersey coast, weathered Floridians may have dismissed its Category 1 status.
"Storm surge is location, location, location," Jamie Rhome, the lead storm surge specialist at the National Hurricane Center, told HuffPost. "The outcome would be totally different if you took the same storm and put it in Miami. The geography here is different, the topography here is different."
But though a storm like Sandy isn't possible in Miami, that's not true of her deadly storm surge.
"The storm surges seen in Sandy are certainly possible here," Rhome said. "Andrew produced even greater storm surges in the southern Biscayne Bay."
(The 1935 Labor Day Hurricane that hit the Florida Keys racked an insane storm surge of 18 to 20 feet, destroying Florida East Coast Railroad tracks and an 11-car train, and killing 423 people.)
But as Rhome points out, Category 5 Andrew was much smaller in size when compared to Sandy -- so while Miami does see equal storm surge, it's not likely to be as wide.
"You can clearly see that Andrew wasn't the worst case scenario, which is not what people here think," he said. "The categories don't tell you anything about impact, especially as it pertains to storm size. The categories only tell you the peak wind speed."
PHOTO GALLERY
Hurricane Sandy Aftermath
Calling all HuffPost superfans!
Sign up for membership to become a founding member and help shape HuffPost's next chapter
BEFORE YOU GO