Since hurricanes are rare in the northeast -- at least compared to the southeast -- having been hit only 68 times since record-keeping began in 1851, it is even harder to predict the effects of a hurricane like Sandy.
Though Sandy "only" reached category 1 hurricane status, Sandy's impact was predicted to be even worse due to the onset of a cold front -- and it was, significantly so. Prior to impact, cost estimates were ranging at or slightly above one billion dollars, however since it made landfall current estimates are predicting 20 billion dollars in damage from the "Frankenstorm," which would make it one of the top 10 costliest hurricanes in U.S. history.
Deemed a "Post-Tropical Cyclone" by the National Hurricane Center, Sandy caused severe high winds with gusts over 100 mph, snowstorms, and record breaking storm surge flooding.
The second largest hurricane to form in the Atlantic was Hurricane Igor at 920 miles, with Hurricane Katrina being the smallest of the ten at 415 miles in diameter -- but in terms of overall damage, for Katrina at least, size didn't matter.
Visit our Live Blog for continuous updates on Hurricane Sandy.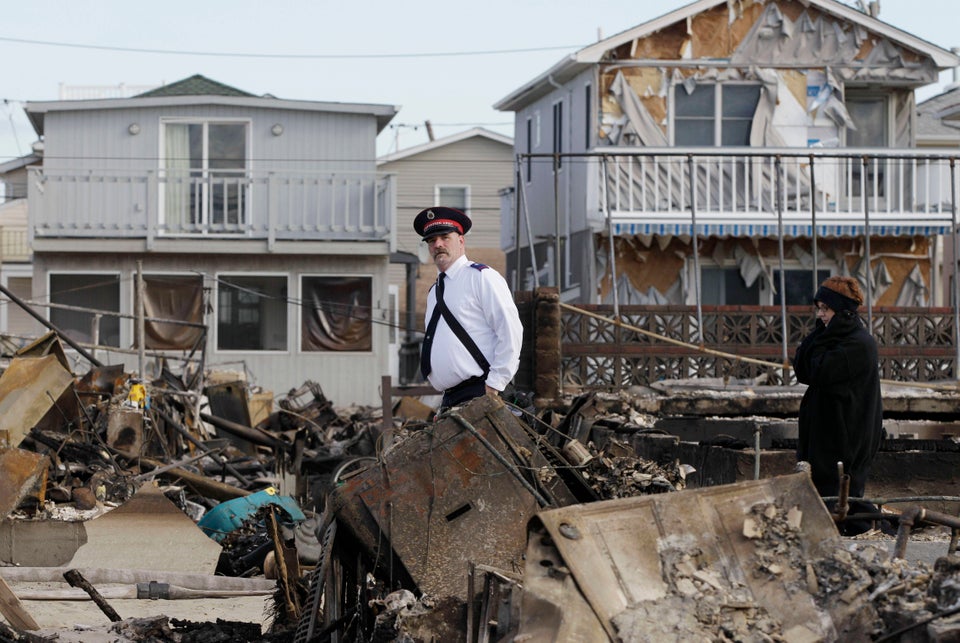 Hurricane Sandy
Related
Popular in the Community