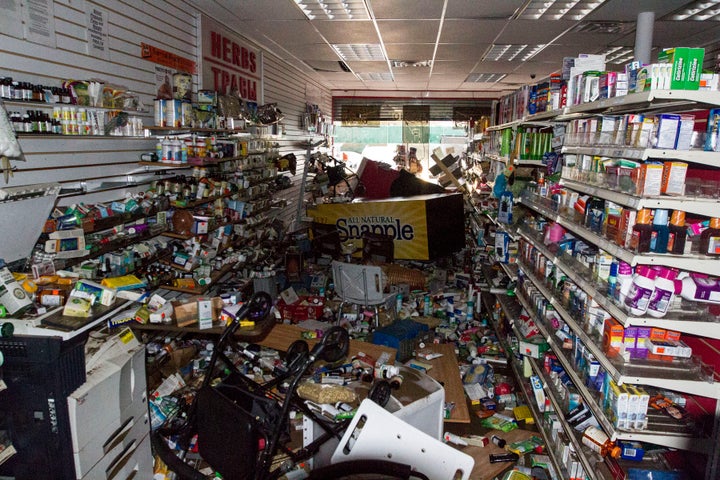 Water that had risen six feet high hadn't completely drained away from the streets of Coney Island in Brooklyn, N.Y., yet looters had already rifled through the remains of vulnerable shops on Mermaid Avenue.
At about 8 a.m. on Tuesday, workers arrived at Mega Aid Pharmacy to find that not only had Hurricane Sandy obliterated the building's interior the night before, but thieves had broken in and gone through more than 10,000 pharmaceutical items. Most of the stolen goods were prescription meds.
"The water went away and these people started walking down the streets and just robbed stores," a frustrated worker at the pharmacy, who wished to remain anonymous, told HuffPost Crime.
GALLERY: Looting, violence and devastation in Coney Island (story continues below)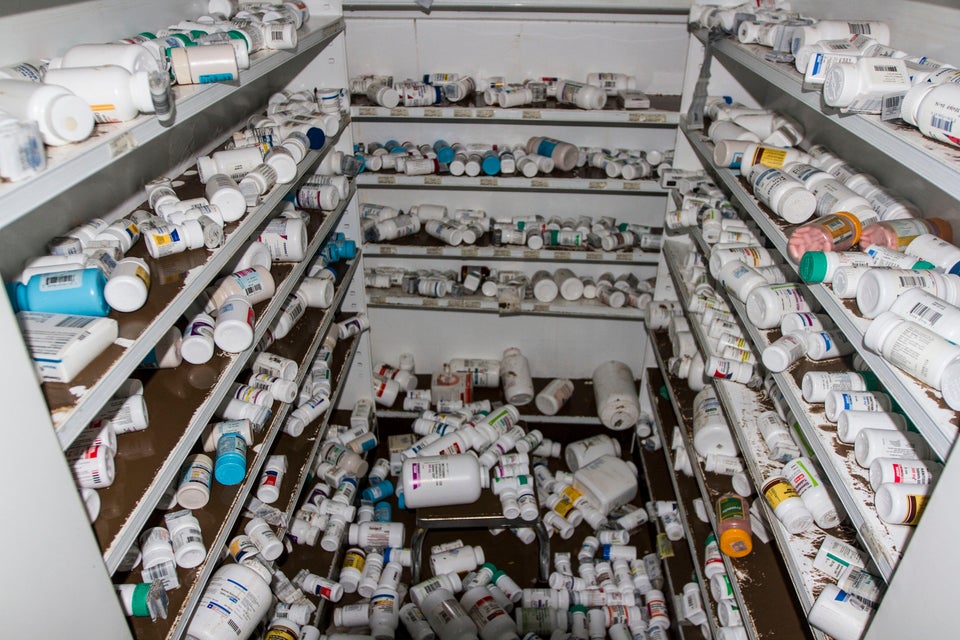 Looting, Chaos After Sandy In Brooklyn
He and the pharmacy's manager, 27-year-old Stan Gutkin, looked at their shop in disbelief that afternoon as workers carried out salvageable supplies.
"I don't even know what it's going to take until we're operational," Gutkin said. "This breaks the business. I don't even know where to start."
Their story was just one of many on Mermaid Avenue, one of only a few streets in Coney Island on Tuesday teeming with people -- and officers. Locals said that the police presence in the neighborhood came after looters stole from banks, pharmacies and other shops with valuables.
Solid numbers aren't yet available for New York City crimes connected to the superstorm. The 60th Precinct, which covers Coney Island, was evacuated and subsequently flooded on Monday night. Though several officers couldn't say definitively whether there had been reports of looting or other crimes in the area, many were quick to tell onlookers to go home.
"It's getting dark, and it's real dangerous out here -- that's why there's a cop on every block," one NYPD officer told HuffPost Crime. "You could get your stuff stolen."
Nearby, at a city housing project called Ocean Towers, a fight broke out in front of reporters and cops. Two women threw haymakers at one another as residents -- all still without power -- stared and yelled from their windows. Other people threw unidentified objects from their windows at officers, who swarmed in to break up the fistfight.
Dena Wells, 39, a resident of Ocean Towers, had had enough after watching the melee.
"People are turning on each other -- they're attacking each other," she said, shaking her head. "Even when there's no disaster, this building is disastrous. But after the hurricane, it just got crazy.
"We have to get out of here."
UPDATE: NYPD Commissioner Ray Kelly announced on Thursday afternoon that 18 individuals were arrested for looting at a Key Foods in Coney Island, and 2 more were arrested in Staten Island, ABC News reported.
*************************
The Huffington Post is eager for insights from our community, especially people with experience in power, infrastructure and engineering, on the adequacy of emergency preparation in advance of Hurricane Sandy, and the degree to which past disasters have informed adequate planning and construction. Please send a note to sandytips@huffingtonpost.com with insights and suggestions for the important questions that need to be asked of relevant private sector and government officials, and point us toward stories that need to be pursued.
Related
Popular in the Community