 Beware, East Coast residents: Some of the people offering to help you clean up the superstorm's debris may actually be scam artists looking to clean you out instead, officials warn.
In Pennsylvania, Dauphin County Commission Chairman Jeff Haste cautioned local residents to be wary of people offering to do repair work and said senior citizens should be especially vigilant for scam artists, the Patriot News reports.
When dealing with contractors offering to help clean up from the storm, instant estimates, door-to-door salesmen and cash only or pay-up-front offers should be considered red flags, the consumer site Scambusters.org warns.
Scammers will attempt to profit off of people looking to make charitable donations, Ohio's attorney general Mike DeWine told state residents, according to the Columbus Disptach.
"Unfortunately, there are some who might use our generous nature to take the donations for themselves, not for those in need," DeWine said.
Following the deadly earthquake that hit Haiti in February 2010, scammers used spam e-mail to mislead donors into thinking they were giving to the British Red Cross, ABCNews reported.
To report a fraud or scam, you can call the FBI and National Center for Disaster Fraud's (NCDF) hotline: (866) 720-5721.
Have you witnessed a Hurricane Sandy scam? Email us: money@huffingtonpost.com or leave a comment below.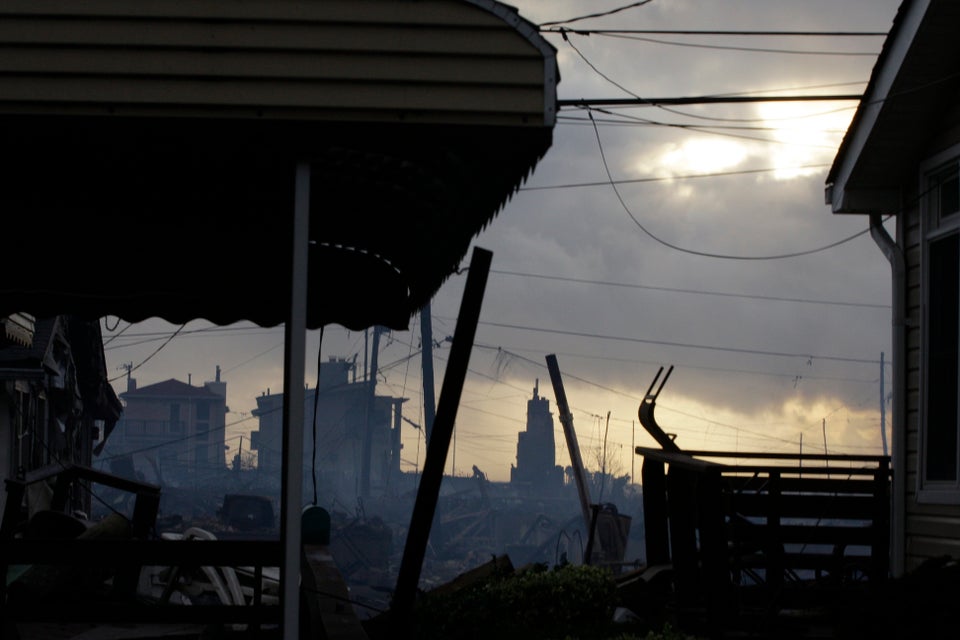 Hurricane Sandy New York City Photos