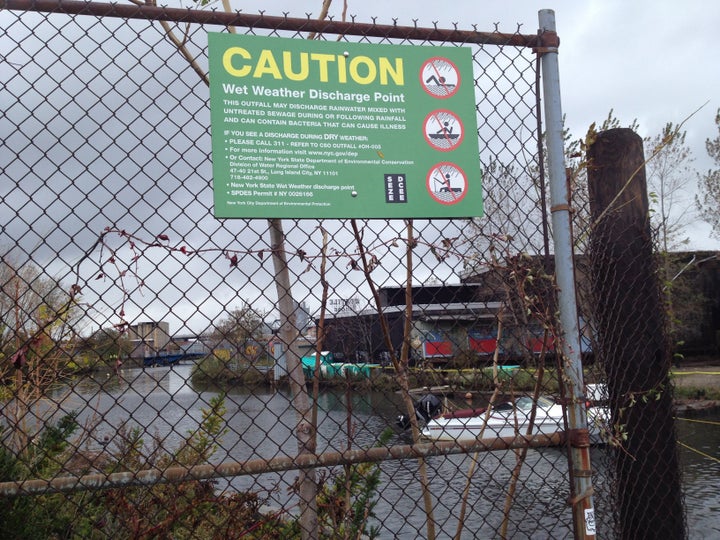 NEW YORK -- Raw sewage, industrial chemicals and floating debris filled flooded waterways around New York City on Tuesday.
Left in the wake of Hurricane Sandy, the toxic stew may threaten the health of residents already dealing with more direct damages from the disaster.
"Normally, sewer overflows are just discharged into waterways and humans that generate the sewage can avoid the consequences by avoiding the water," said John Lipscomb of the clean water advocacy group Riverkeeper. "But in this case, that waste has come back into our communities."
One particular concern is the Gowanus neighborhood in Brooklyn, which abuts a 1.8 mile canal that was recently designated a Superfund cleanup site by the U.S. Environmental Protection Agency due to a legacy of industrial pollution and sewage discharges.
"Everyone is always concerned about that," said Jim Gratson, who owns a building by the canal and leases a space where he builds sets for photo shoots.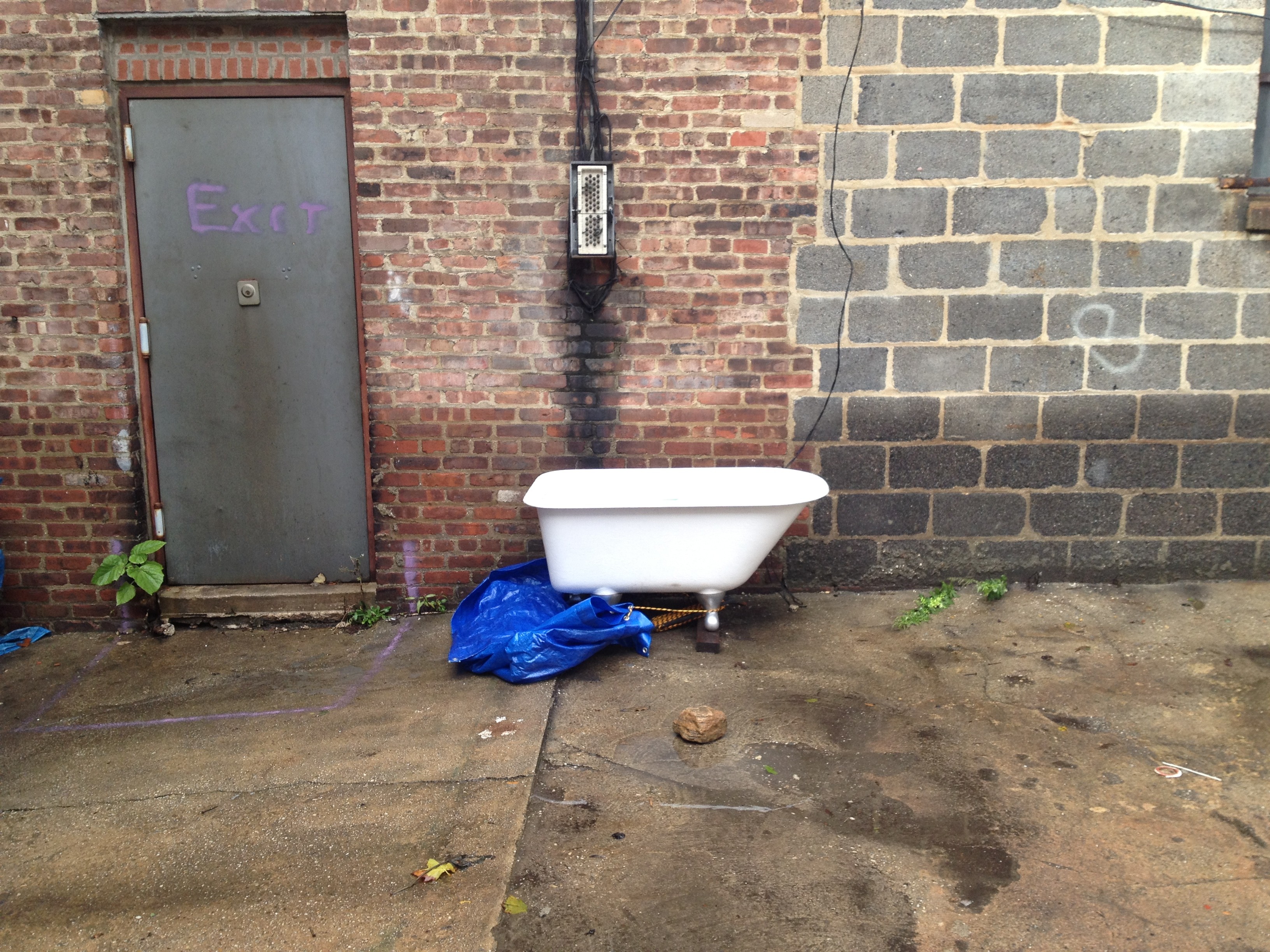 Evidence remains of the flood waters that filled Jim Gratson's basement.
On Tuesday morning, Gratson and his neighbors, most of them members of a small artist community, took turns using electric pumps to flush the chest-high water from their basements. Standing over the cellar steps, Gratson pointed down at the brown, murky soup. Just a block away, he said, the basements, while flooded, looked like they'd escaped the canal's putrid grasp. "I lent my pump to my friend around the corner and his water is crystal-clear," said Gratson.
While a storm surge of up to 11 feet had been predicted, the confluence of Sandy and a full-moon high tide exceeded expectations: Waters rose a record 13 feet in New York Harbor.
Judith Enck, regional administrator for the EPA region that includes New York, told The Huffington Post that preparations for such a pollution event are difficult regardless of how accurate the weather forecast.
"Little can be done in the hours or days in advance of major storms that were experienced last night," said Enck. "Instead, multi-year improvements need to be made. The situation illustrated the need to clean up urban waters and the benefits of a comprehensive Superfund cleanup."
The best officials could do was urge residents to steer clear of the contaminated waters.
Late Tuesday morning, City Councilmember Brad Lunder, who serves the neighborhoods around the Gowanus Canal, sent an email message to his constituents.
"If you live near the canal, do not touch standing water in the area, or any sediment or debris left by Gowanus flood-waters," he wrote. "After the storm, the EPA and DEP are committed to work together to conduct any sampling needed to address potential issues of toxicity created by the flooding."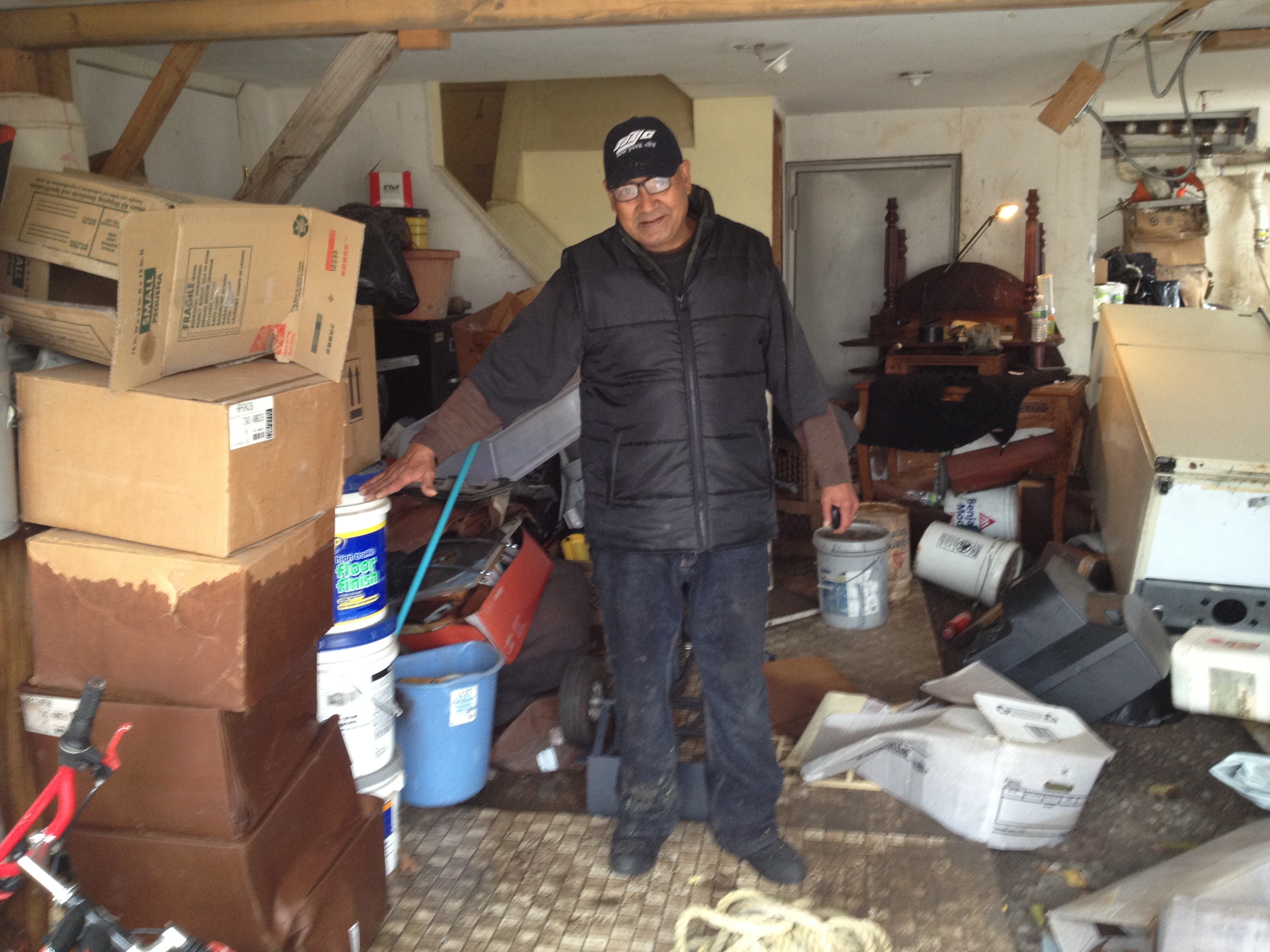 Christin Reyes estimated flood damage at his Gowanus vintage-auto upholstery shop exceed $25,000. He's concerned about the toxins, too.
Unfortunately, said Linda Mariano of Gowanus, people in her neighborhood didn't have Internet service Tuesday morning to retrieve the email. Before she had read his note, Mariano was walking the streets near the canal scoping out the damage. She was surrounded by families, including young children, doing the same.
A similar post-Sandy scene played out at New York City's other Superfund site, Newtown Creek, a waterway that forms the border between Brooklyn and Queens.
Richard Platzman, 30, owns a condo a couple blocks from the creek in Greenpoint, Brooklyn. While his building wasn't affected, he said, some of his neighbors had been hard hit.
"The fact is that waste from all these industries -- metal-working, pencil manufacturing, everything -- all this stuff is going to rise up into the dirt, basements, everywhere," Platzman said, noting Greenpoint's widely-recognized designation as New York City's most polluted neighborhood.
Platzman said he expects severe storms in the years ahead to bring more of the same toxic mess. He said he might at least reap the benefit of increased property value, thanks to his location just outside the flood zone.
Nearby, at the the Greenpoint Manufacturing and Design Center, all four buildings sustained flooding. One basement took on six or seven feet of water, said Brian Coleman, who runs the center. As of Tuesday afternoon, he was still holding off on pumping the water in anticipation of further flood waters with the next high tide.
"Toxic chemicals are a long-term concern," said Coleman. "But those of us who work here, we've learned to manage our lives around it as best we can. Right now, there are too many other things to worry about."
Combined sewage overflows, so-called CSOs, are also nothing new for New York City. As The Huffington Post reported in September, a number of older U.S. communities -- including a number of East Coast cities affected by Sandy -- sit atop antiquated plumbing that carries sewage, industrial wastewater and rainwater together to treatment plants.
As little as a quarter-inch of rain can be enough to overburden the multi-use pipes in New York City and trigger a CSO, according to Riverkeeper.
"What happened last night in terms of CSO releases is what happens chronically in wet weather events throughout the year," said Lipscomb, pointing out that 27 billion gallons worth of the mix spills into New York Harbor every year.
Perhaps the one consolation of Sandy's storm surge and rain, said Lipscomb, is that the sewage is likely heavily diluted.
But he adds that his concerns for human health -- and the water's health -- extend long-term.
"You can think about this like an Exxon Valdez accident, but instead of there being one contaminant it's a zillion contaminants -- from floatables to dissolvables to containers of contaminants -- and instead of one location, there's a zillion point sources," Lipscomb said. "This is a stunning pollution event. I don't think the harbor has ever taken a hit like today."
*************************
The Huffington Post is eager for insights from our community, especially people with experience in power, infrastructure and engineering, on the adequacy of emergency preparation in advance of Hurricane Sandy, and the degree to which past disasters have informed adequate planning and construction. Please send a note to sandytips@huffingtonpost.com with insights and suggestions for the important questions that need to be asked of relevant private sector and government officials, and point us toward stories that need to be pursued.
Scroll down for live blog updates.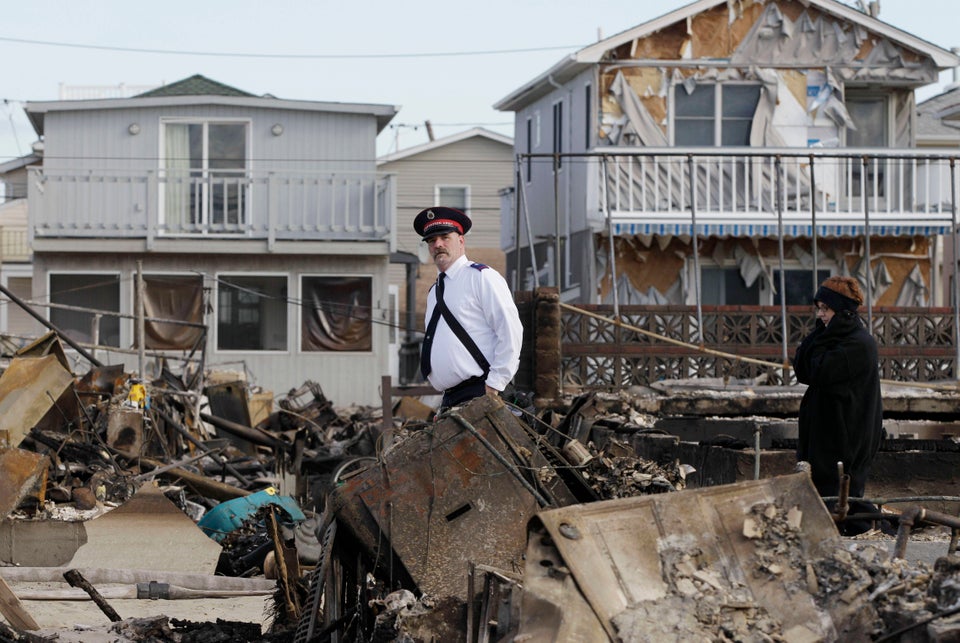 Hurricane Sandy
Related
Popular in the Community