Hurricane Sandy brought devastation down on all of New York City's boroughs, but the scale of the damage on Staten Island has some experts wondering if its communities will ever be the same.
"The stories are harrowing and it's hard not to get emotional," Claire Regan of the Staten Island Advance told HuffPost Live on Thursday. "Nothing could ever compare to [9/11], but there are a lot of the same emotions."
As of press time, 36 fatalities due to Sandy have been reported in New York City. At least 14 of those deaths occurred on Staten Island, in the borough's evacuation zones, according to the Staten Island Advance.
The National Guard is working with the FDNY and the NYPD on search and rescue efforts on Staten Island, Regan said, but many low-lying coastal areas remain inaccessible because of flood water. This has led to some dramatic rescues, as well as heart-wrenching tragedies.
Earlier this week, the NYPD released video of four helicopter rescues made on Staten Island Tuesday, in which five adults and one child were airlifted to safety from the roofs of their submerged homes amid rising water.
"The notion of diverting even one police officer, one first responder, one asset away from this carnage is beyond irrational," Staten Island Councilman James Oddo told the Daily News.
Related
Before You Go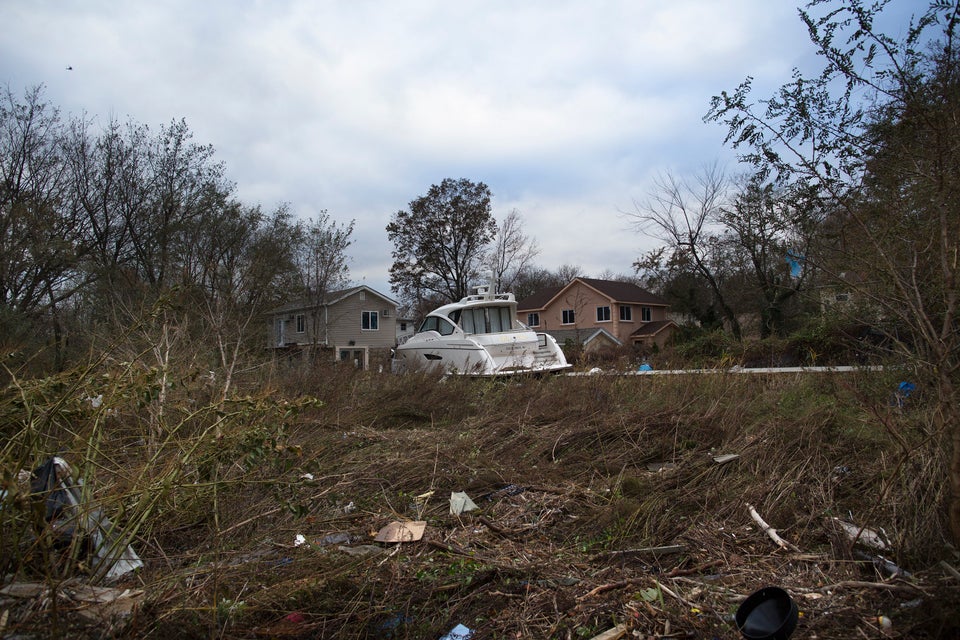 Staten Island Post-Sandy
Popular in the Community