 But that theory may not pan out. Experts say that like past hurricanes, Sandy will probably hurt -- not help -- the economy at the local level and have no discernible economic impact at the national level. The storm is predicted to cause economic losses of $10 billion to $20 billion, according to Eqecat, a disaster modeling firm. Though construction workers will be hired to rebuild some damaged property, that new work is unlikely to offset the hurricane's economic costs, according to economists.
"You're never going to get growth out of a hurricane," said Ariel Belasen, an economics professor at Southern Illinois University at Edwardsville, who has studied the economic impact of hurricanes.
Past hurricanes, including Hurricane Katrina, have not had a major impact on the national economy, said Eric Strobl, an economics professor at Ecole Polytechnique Paris, who also has studied the effects of hurricanes. He stressed that the economic impact even on directly affected areas will probably be temporary, lasting most likely a few months.
"Overall, I think the impact will be negative but relatively small," Strobl said.
The economic damage should be felt more intensely at the local level. Employment on average fell in areas directly hit by Florida hurricanes between 1988 and 2005, according to a 2008 study by Belasen and co-author Solomon Polachek. Belasen also found in a recent study that sales revenues plunge in afflicted areas after hurricanes.
There are two bright spots. Wages tend to rise modestly in areas directly hit by hurricanes, according to Belasen and Polachek's study. Construction employment also rises in afflicted counties by about 25 percent after a hurricane, according to a study by Strobl and co-author Frank Walsh. With so many people unemployed these days, said Cecilia Rouse, an economics professor at Princeton University, the post-Sandy construction work may help the economy more than it would have before the economic downturn.
But economists stressed that these two boosts probably will not be large enough to offset the damage done by Hurricane Sandy.
Polachek, an economics professor at New York's Binghamton University, said that Hurricane Sandy is likely to damage crops, airplanes, boats, other property and the environment while also displacing people and putting them temporarily out of work. The "brisk business" that some hardware stores and construction workers will experience is unlikely to balance those losses, he said.
Damage from Hurricane Sandy will likely force local businesses to shut down for repairs. As a result, Strobl said, their employees will not collect wages for a few weeks -- money that otherwise would have circulated through the economy.
Though local economies often grow more quickly after a hurricane, Belasen explained that is because they are recuperating from the destruction. He said they still end up at a lower level than they would have experienced otherwise.
"As far as the recovery goes, it all is up to how much the government does," Belasen said. "If you're willing to really rebuild the areas, then you won't have any problem. ... I just don't think they [governments] are going to have the money."
Before You Go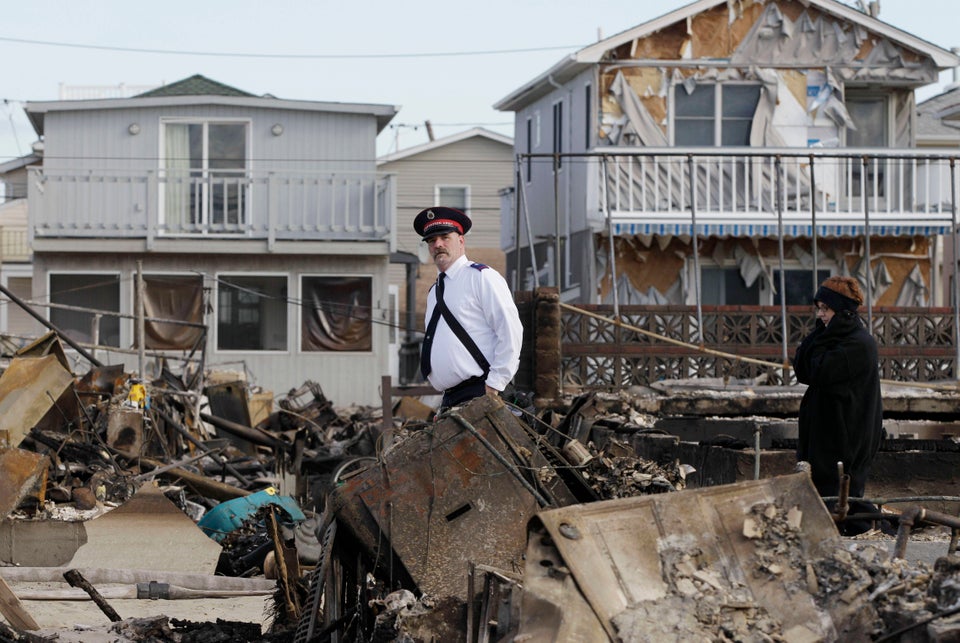 Hurricane Sandy
Popular in the Community