If an ounce of prevention is worth a pound of cure, a new technology developed by the Department of Homeland Security might have been worth its weight in gold during Hurricane Sandy.
That technology is a gigantic inflatable plug that might have prevented the massive flooding of New York City's subway system caused by the storm. In simulations, the plugs--originally developed to combat terrorist attacks and now being evaluated at West Virginia University--have proven to be effective at limiting flooding in tunnels.
Developed as part of the "Resilient Tunnel Project," the plugs are actually enormous balloon-like capsules, according to a department press release. When filled with air or 35,000 gallons of water, the plugs measure 32 feet by 16 feet. Unfilled, they take up little space and can be stashed throughout tunnels, waiting to be inflated remotely at a moment's notice.
They're tough, too. The plug's engineering uses the same design and manufacturing processes as space suits and inflatable space habitats.
PHOTOs of the plug, via DHS and West Virginia University: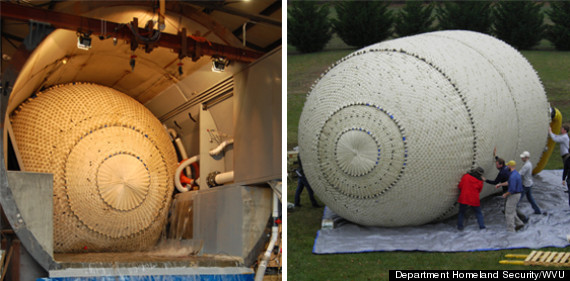 "We've proved that these plugs can hold back water," Dave Cadogan of ILC Dover, the plug's manufacturer, told CNN. "I wish we had moved a little bit faster as a team and had gotten this development done."
New York City shut its subway system in advance of Hurricane Sandy, and though service was partially restored Thursday, officials so far have been reluctant to offer a timetable for returning to normalcy after the system sustained "an unparalleled level of damage."
Related
Before You Go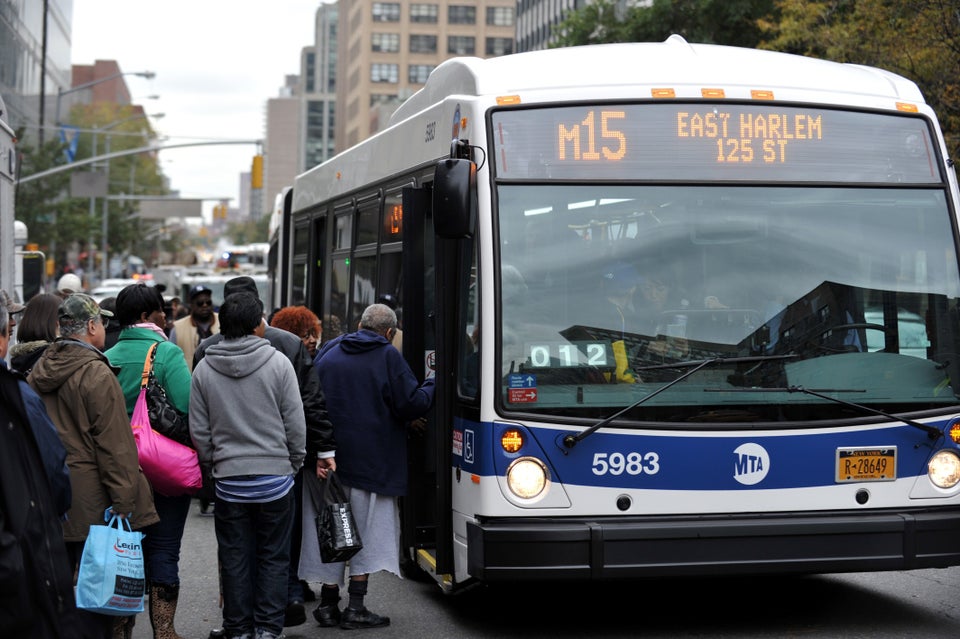 New Yorkers Commute After Hurricane Sandy
Popular in the Community