Cruise-goers hitting the high seas on the Disney Fantasy experienced a less than relaxing ride near Miami Friday as rough waves from Hurricane Sandy trashed the 13-story ship.
Passenger Dr. David Evans videotaped the ship's pool overflowing onto the deck and hallways, doors slamming shut, gift shop items flung to the ground, broken glass, overturned furniture, and other damage. See video above.
He added that the ship managed to dock safely at Port Canaveral, although several hours late. Guests were offered a 25 percent discount on their next cruise.
Related
Before You Go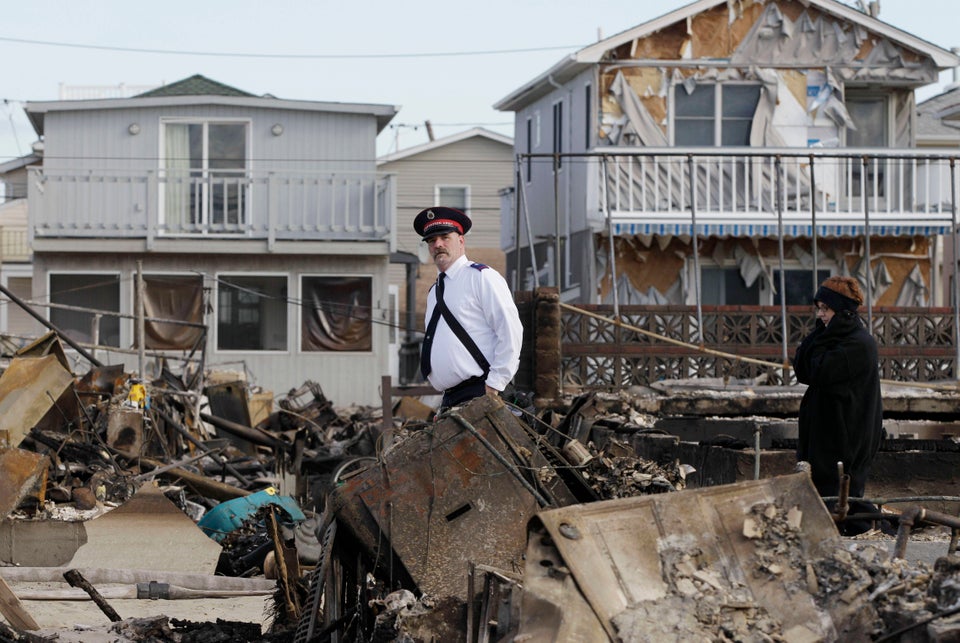 Hurricane Sandy
Popular in the Community