THE ROCKAWAYS, NY: More than two weeks after Hurricane Sandy -- the 1,000-mile-wide storm that caused up to $50 billion in damage -- blew a surge of ocean water over this densely populated blue-collar beach community, residents still haven't received some basic commodities, like heat and electricity.
In the aftermath of the storm, the response was abysmal for some: relief agencies took days to deliver supplies to those in need. With law enforcement working overtime and no lights on at night, looting and break-ins became widespread. The Long Island Power Authority was criticized for being vastly unprepared. The New York City Housing Authority was slammed for its painfully slow response to tenants who lacked basic necessities for days after the storm -- even while their neighbors in privately-owned buildings enjoyed life as usual.
HuffPost video reporter Hunter Stuart traveled to the Rockaways on Saturday to interview residents about the hurricane that was even more forceful than Hurricane Katrina. Click the video above to watch.
Related
Before You Go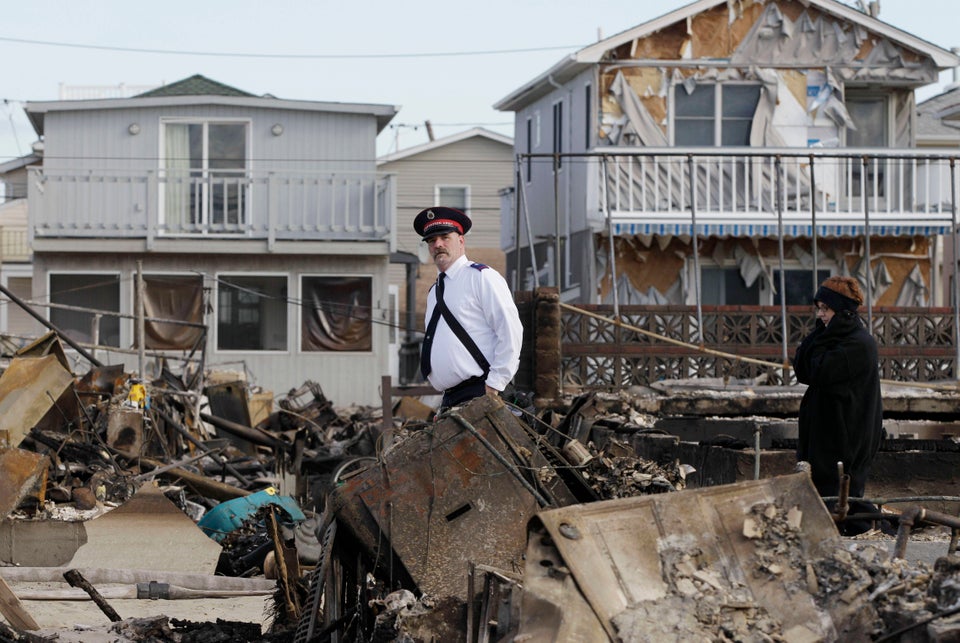 Hurricane Sandy
Popular in the Community