(Reuters) - Sandy, one of the biggest storms ever to hit eastern United States, flooded servers of Datagram Inc in New York City, bringing down several media websites it hosts, including Huffington Post and Gawker.
"We are continuing to battle flooding and fiber outages in downtown New York and Connecticut," a notice posted on Datagram's website said.
"Verizon and other carriers in the area are down as well. Generators are unable to pump fuel due to the flooding in the basements," Datagram said.
New York-based Datagram offers server-hosting services, network and Web application support, and database administration.
Sandy, which was especially imposing because of its wide-raging winds, brought a record surge of almost 14 feet to downtown Manhattan, well above the previous record of 10 feet during Hurricane Donna in 1960, the National Weather Service said.
"Due to power outages caused by Superstorm Sandy, our own website is experiencing technical difficulties," said Huffington Post, which is owned by AOL.
All Gawker Media websites, including Gizmodo and Lifehacker, were down.
"Gawker is temporarily down because the 57th Street Crane just flooded our servers with sea foam, or something. Back with you shortly," Gawker said in a tweet.
BuzzFeed, a fast-growing website known for its quirky content that spreads quickly online, had gone down earlier but was back online with limited functionality.
"Elements of BuzzFeed's site and many story pages are back online, thanks to a Content Delivery Network, Akamai, which hosts the content at servers distributed around the world," the company said in a post.
MarketWatch website, owned by News Corp, was also down and cited "technical difficulties."
Verizon and AT&T were not immediately available for comment about outages.
(Reporting by Supantha Mukherjee and Sayantani Ghosh in Bangalore)

Related
Before You Go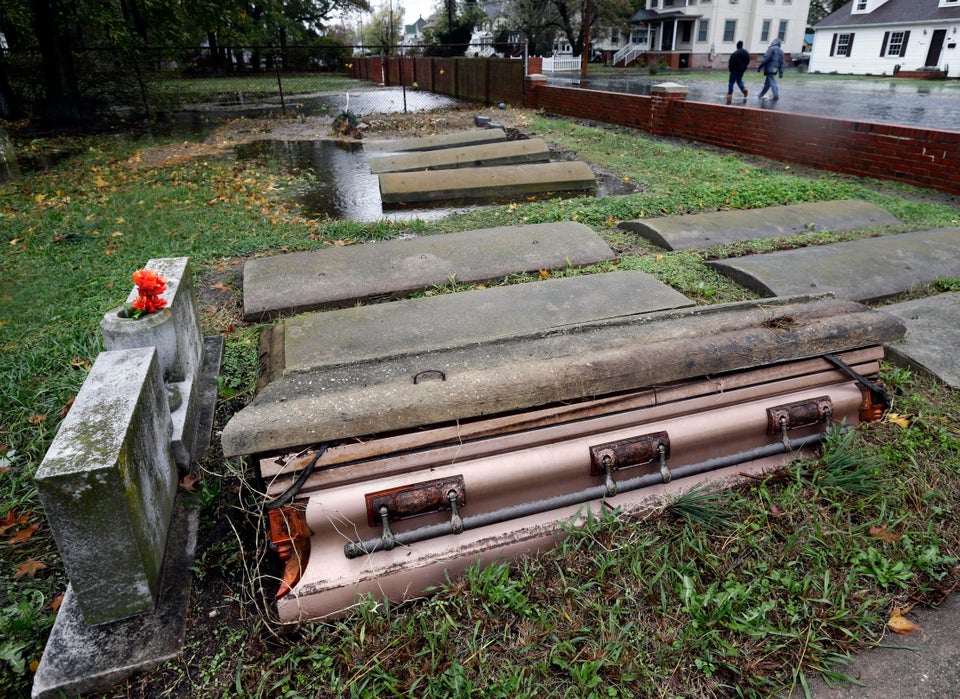 Hurricane Sandy
Popular in the Community