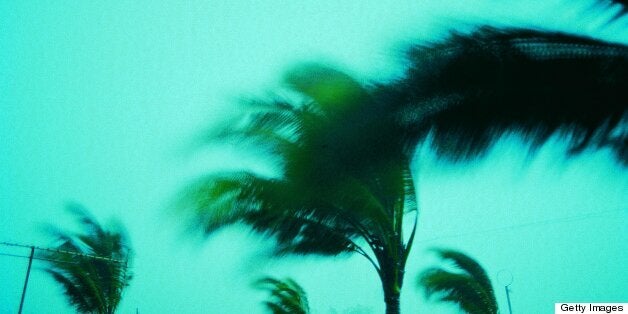 As the beginning of hurricane season blows in, residents along the Eastern Seaboard and the Gulf Coast are refreshing their emergency preparedness plans. This year, as we make sure our insurance documents are in order and buy new batteries for our flashlight, let's consider taking preparedness beyond bracing for the storm and the immediate aftermath.
Let's grow hurricane preparedness to include refining systems for rebuilding faster and better should a catastrophic event destroy large numbers of homes and businesses in another American city. Because with severe weather, the question appears to be when and where it will hit next, rather than if it will happen again.
My experience with hurricane recovery started in 2005 after Hurricane Katrina. I was part of a design team selected by Miami architect and planner, Andres Duany at the invitation of Mississippi Governor Haley Barbour to develop plans for rebuilding on the Mississippi coast.
My assignment on the team was to develop the alternative to the FEMA trailer. The result of this exercise was the Katrina Cottage. Katrina Cottages are durable and affordable, yet also structures residents can be proud to call home. The Cottages can be placed on the back of the property, similar to the FEMA trailers. As the family rebuilds their primary home, the cottage can be rented out to generate income or could be used by an elderly parent or adult child. Some cottages are designed to grow over time into larger homes and in other variations larger cottages are built in villages.
In 2006, Congress appropriated $400 million for an Alternative Housing Pilot Program (AHPP) to test the idea of the Katrina Cottage. Over the course of the next several years close to 3,000 cottages were build in Mississippi in a state managed program and approximately 500 cottages were built in Louisiana under the direction of the program management company, the Cypress Group.
We learned many lessons along the way. Sadly, even the simplest tasks ended up costing more than one would have expected and taking longer than hoped. But in the end, it is these trials that created the valuable intelligence that can be applied moving forward so the next time we can rebuild faster and stretch available funds even further.
As we prepare for Hurricane Season 2013 with the backdrop of rebuilding ramping up in New Jersey and residents of Moore, Oklahoma still digging out. Here are seven takeaways I learned in the trenches after Katrina. I hope these points might be of use to cities here in South Florida as well as other areas at risk for severe weather.
1. It is Crucial to Find a Balance Between Immediate, Short-Term and Long-Term Needs. Emergency housing is the priority, but as soon as everyone has safe shelter, the balancing act will begin between meeting a community's short-term and long-term needs. Keeping a 50 year plan in mind while making sure the short-term needs of sustained 'temporary housing' for individuals and businesses can be challenging. But, if a long view of a community is not taken into account up front, it will be very difficult to build a strong tax base over time.
2. For the Buildings -- Function and Durability FirstFirst and foremost, nothing should be rebuilt that will not withstand storm conditions. Cheap construction has no place in rebuilding efforts. This means using durable products like Hardie Board siding and engineering details designed for high winds.
3. Affordability Is EssentialHere's the tricky part, building homes that withstand hurricanes can be expensive. So very often we have to make sacrifices which result in smaller homes or interior finishes that can be upgraded later. Luckily here in Miami, we have building codes that require fortified homes. In other parts of the country where building codes are not in place to brace for hurricanes, it is important not to let budget trump durability.
4. Delight Cannot Be ForgottenDurability and price alone create barracks. Great design creates delight. This is a value that should not be overlooked. For municipalities that have lost rooftops, a primary goal is to get the tax base back as soon as possible. This won't happen at a large scale unless the experience of being in the community is enjoyable.
5. Resist the Urge to Bring in the "Star-chitects"Brad Pitt's 'Make it Right' in New Orleans was the darling of the press, but it up for debate how successful it will be over time for people of New Orleans. Rather than chasing the star power, build simple streetscapes and homes that regular people will love. By creating thriving neighborhoods, you will have all the press you need.
6. Prepare for the Hard Questions: Are Some Place Unsafe to Rebuild? If the FEMA flood maps require a building to be over ten feet above grade and insurance companies won't return calls for issuing a new policy, seriously consider if it's a good idea to rebuild on this property. Mother Nature has a way of not so gently reminding us who is in charge. Sometimes we would benefit from listen a little better.
7. Financing Is KeyA huge hurdle for rebuilding after disasters is financing. Imagine you have lost a home, but you are still paying the mortgage. Add insult to injury, that mortgage might have been underwater. Navigating the process for insurance claims and available grants can be overwhelming. Anything that can be done to streamline this process would go miles towards getting people in homes sooner.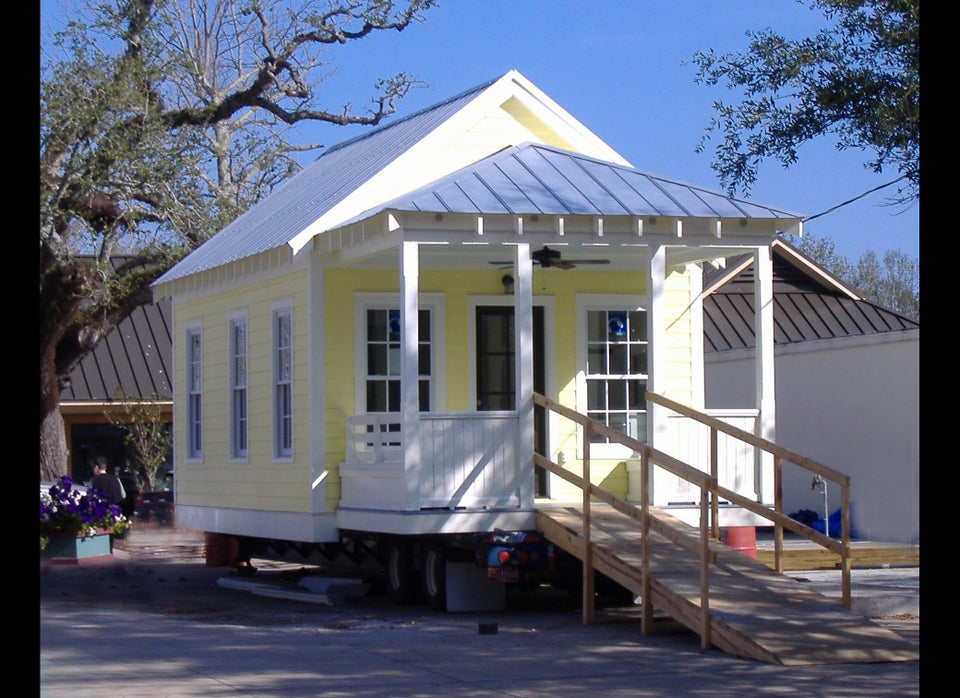 Katrina Cottages
Popular in the Community