As far as cute coincidences go, this surprising snapshot takes the cake.
Jason Roth, from Miami, Florida, and Jessica Roth, from Lakeland, Florida, both 35, met at a club near their alma mater, Florida State University, and eventually fell in love. Both assumed that the club was the site of the introduction to their story. They were shocked when they discovered that, though they're from different towns, they had a picture together from 17 years before they "met."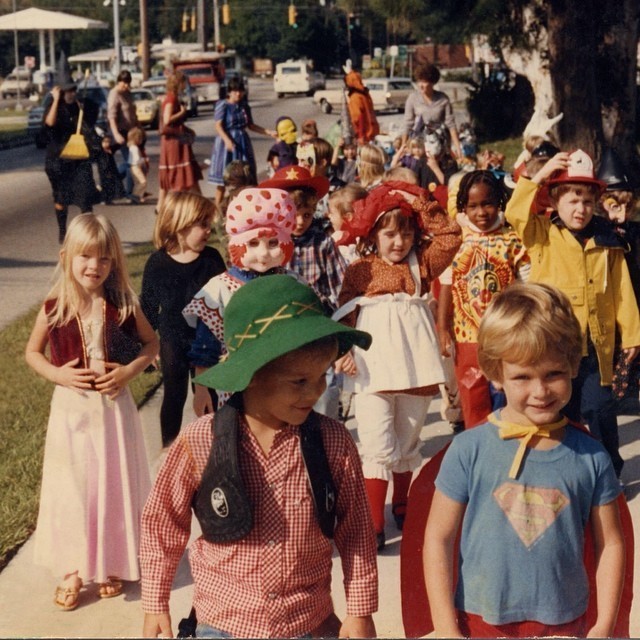 Jason, in the Superman costume, with his future wife, Jessica, in the pink and burgundy genie costume, at their preschool parade. Seventeen years later, they would start dating.
The incredible discovery occurred about a year and a half after the pair started dating. They had previously become aware that they happened to have attended the same preschool during a brief period when Jason lived in Lakeland with his aunt -- though the pair had no memory of each other as kids. After finding an old photo taken at his preschool's Halloween parade, Jason spotted a little girl in a pink and burgundy genie costume and had a hunch that it was his then-girlfriend. He immediately called Jessica to confirm that the little genie was actually her, and was astonished to find out that he was right.
"It was a pretty amazing revelation that despite me spending a majority of my childhood in Miami, we managed to go to preschool together," Jason told The Huffington Post in an email.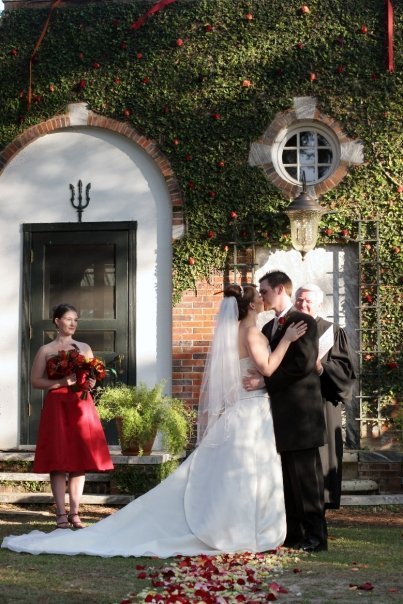 The couple on their wedding day.

The couple, who started dating during Jason's senior year at FSU, uncovered other coincidences in their lives after finding the photograph. "We also discovered that we lived in the same dorm freshman year and we had more friends in common than we originally thought. Apparently, she used to come down to the cafe I worked in ... and order beignets from me," Jason told HuffPost.
About a year after discovering the picture, the couple got engaged. They even used the fortuitous flashback photo as their "Save the Date" wedding announcement. Six months after that, on April 9, 2005, they tied the knot.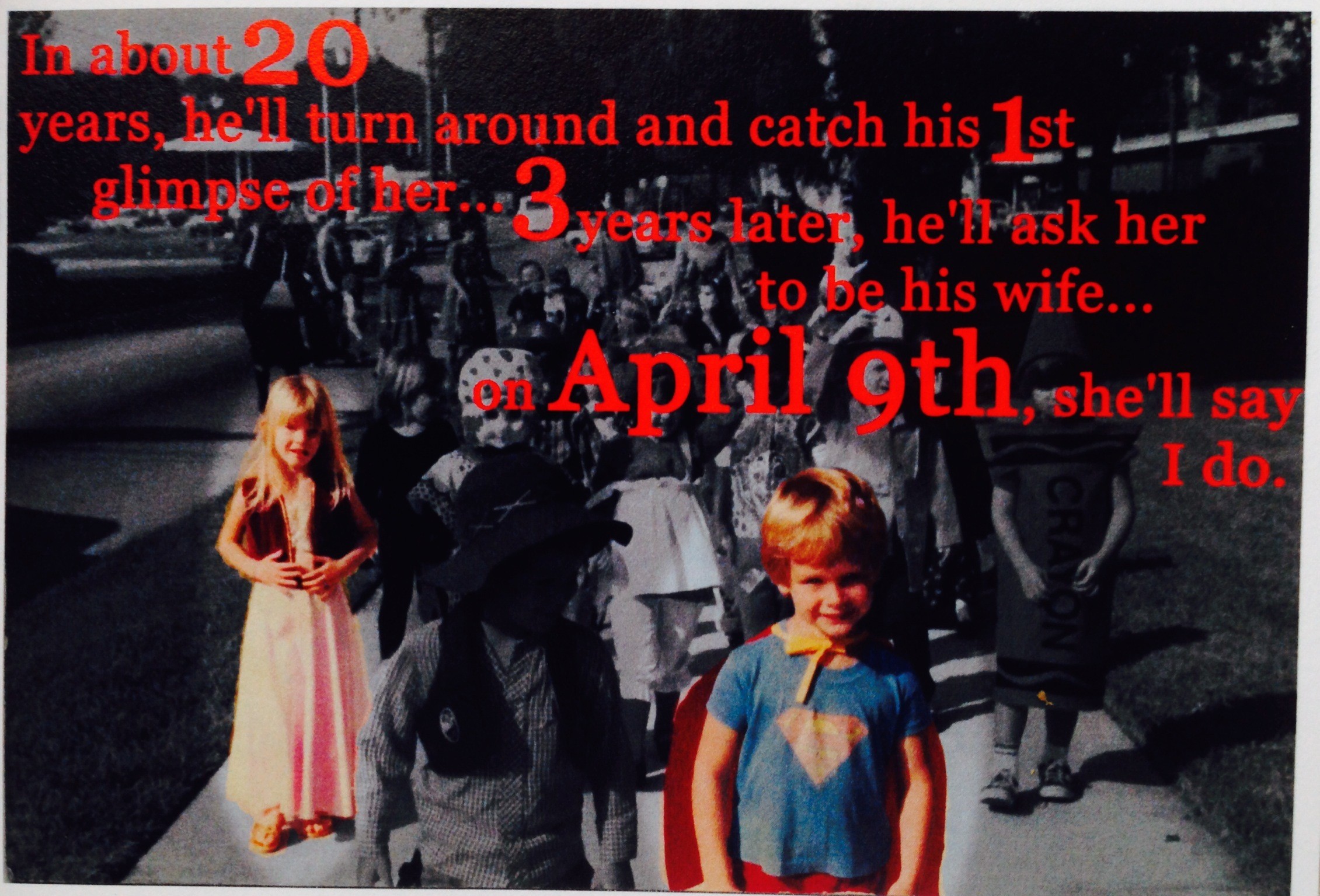 The couple's wedding announcement, using the photo.
The couple will celebrate their 10th anniversary next April, and Jason says the picture is proof that they're meant to be.
"Life is hard and sometimes our orbits get further apart, but then they come back together and I couldn't be more grateful to have such a wonderful partner in life," he told HuffPost.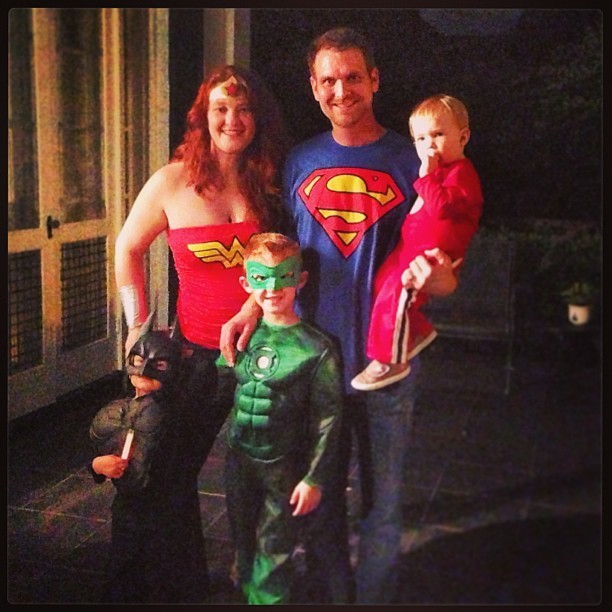 The couple with their kids, once again in Halloween costumes.


Like Us On Facebook

Follow Us On Twitter
Support HuffPost
The Stakes Have Never Been Higher
Related
Before You Go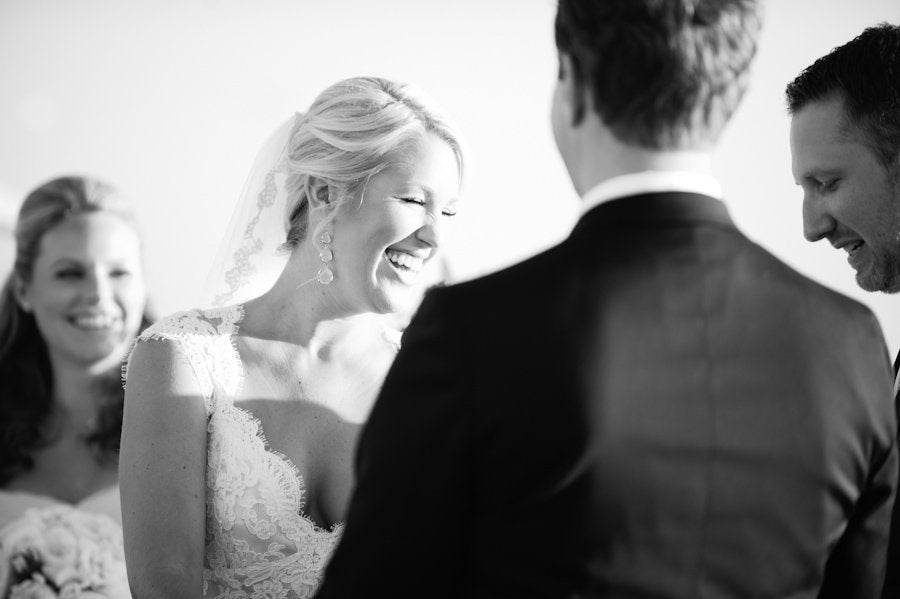 Wedding Photographers' Favorite Photos
Popular in the Community