Suzy's husband, Mark, was initially among those who had no idea that his wife of 20 years had begun working as a call girl. When Mark did find out, however, he did something others might not: He stayed. As Mark tells "Oprah: Where Are They Now?", part of his reasoning was to protect his daughter, Kylie.
"I knew that if I did leave, everything would blow up. The secret would be out," he says. "I didn't want Kylie to know what was going on. I didn't want to destroy her world."
Yet, the secret came out anyway.
"[He] always focused on the illness, rather than the behavior," Suzy says. "That was crucial."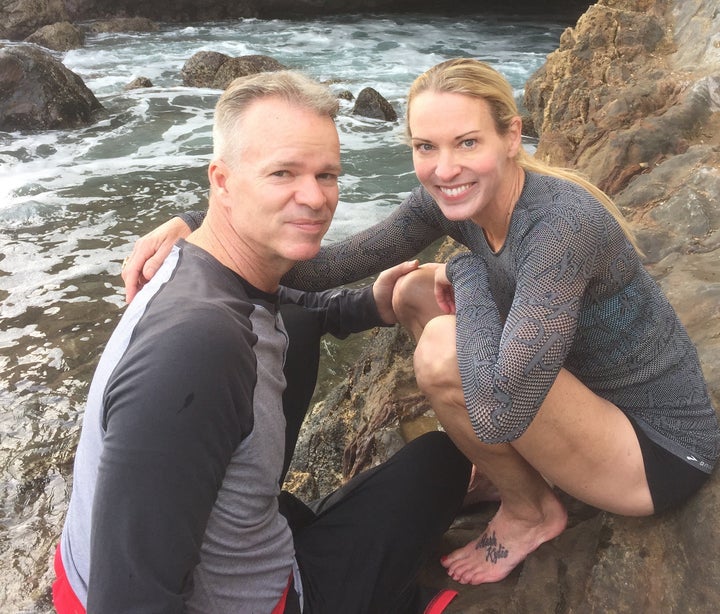 Even years later, Mark still gets questions about how and why he stuck by Suzy's side. "People are going for the sensational stuff ― they want to know about Vegas and they want to know about the sex and they want to know, 'What do you think about your wife doing [that]?'" he says. "I just don't go there."
Instead, Mark focuses on the present, adding that he believes the entire ordeal has changed his family for the better. 
"I think I'm a better father and a better husband, as a result," he says. "We're totally different people as a result of all this. We've experienced judgment from people, and we've experienced having to essentially hit rock bottom and find a way out. It's helped us."
"I think if we make it through everything that we did, oh my gosh," she says. "We can make it through anything."
Another criticized Olympian opens up:
REAL LIFE. REAL NEWS. REAL VOICES.
Help us tell more of the stories that matter from voices that too often remain unheard.
BEFORE YOU GO
PHOTO GALLERY
Best Photos From The Rio Olympics