It was a true labor of love.
An 86-year-old man in Japan spent two years planting thousands of fragrant flowers for his wife to smell after she went blind, Rocket News 24 reported.
After marrying in 1956, Toshiyuki and Yasuko Kuroki had two children and settled into a happy life tending to 60 cows on a dairy farm in Shintomi Town in Miyazaki Prefecture.
But, after 30 years of marriage, and when Yasuko was 52, she started having problems with her vision. One week after the issues arose she lost her sight suddenly to complications with diabetes.
Devastated, she withdrew from her life on the farm. Her dream of traveling with her husband was over. She locked herself inside their home and even stopped talking to people, according to a HuffPost translation of a transcript from a Fuji TV program.
It was during this rough period that Toshiyuki stumbled upon a striking shibazakura in his yard and was tickled pink to discover the fuchsia flower was not only pretty, but was also pleasantly perfumed.
He began to plant the flower on his property for his wife to smell, and noticed its appearance drew tourists during cherry blossom season in the spring. In hopes that the flower would draw even more visitors to their home and help his wife come out of her shell, he began blanketing their property in a bright pink ocean of aromatic blooms.
The sweet gesture helped Yasuko, now 79, blossom: Not only did the aroma of the flowers compel her outside, the guests enjoying the flowers on their property helped her laugh, talk to people and become sociable again, according to the transcript.
The garden now attracts over 7,000 Japanese tourists every March and April, according to Rocket News 24. The couple has even transformed an old shed into a space wallpapered with photos and information about their story.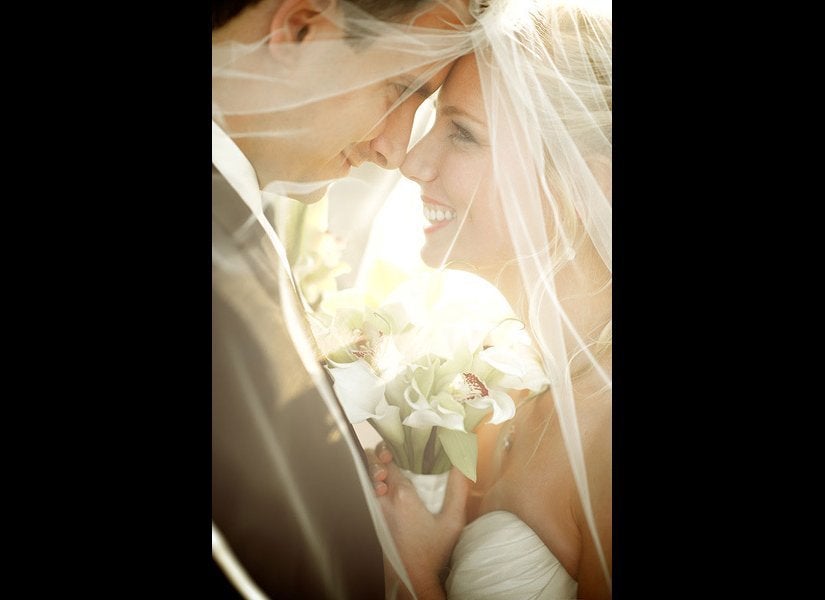 The Most Romantic Wedding Photos
Related