Illustrator Andrew Hou had trouble expressing his love for his wife with words, so he decided to do it through art instead.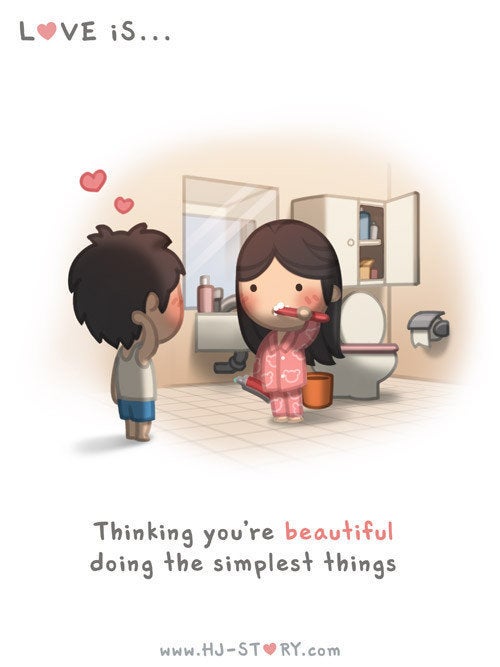 Andrew is Chinese, but he was born in Canada. His wife Kate (a.k.a HJ) is Korean. The pair, married for five years, lives together in Seoul, South Korea.
"Korean not being my native tongue didn't help either," he told The Huffington Post. "So making silly, sappy doodles was my workaround for the problem."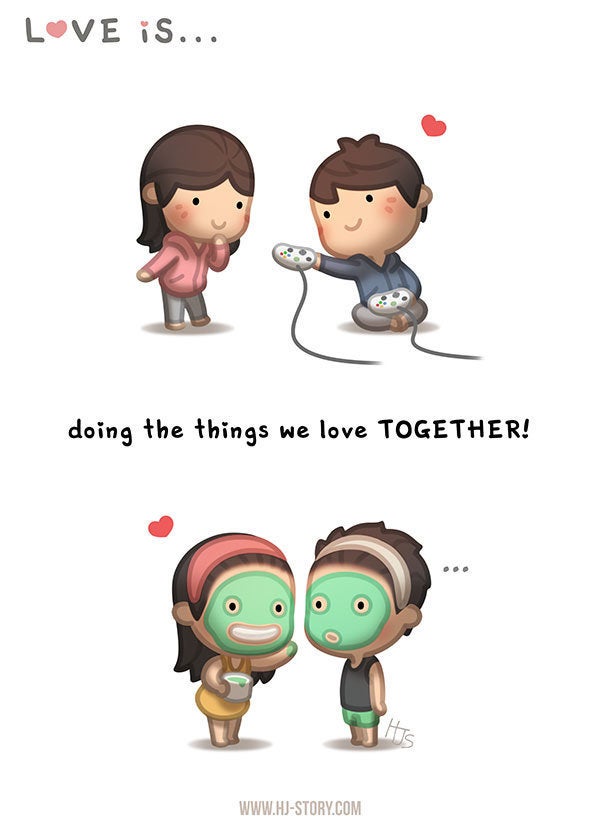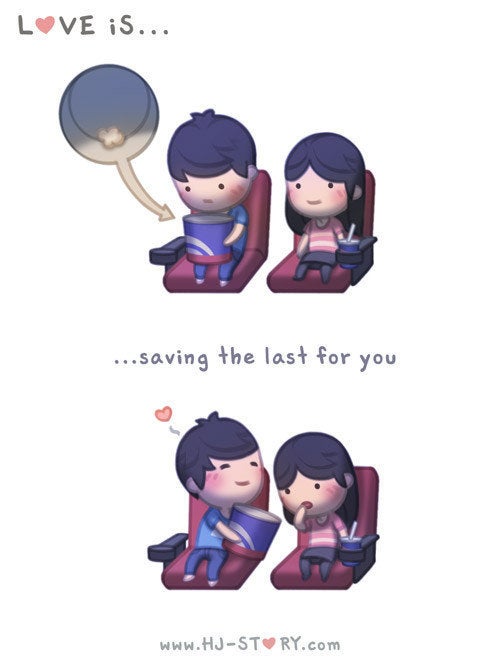 Andrew started the series, titled "HJ-Story" after the initials of his wife's Korean name, in 2010. It began as a personal blog but ended up gaining a large fanbase along the way.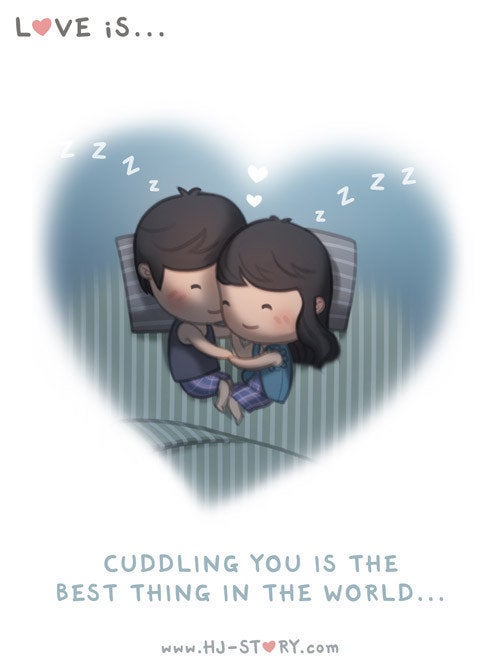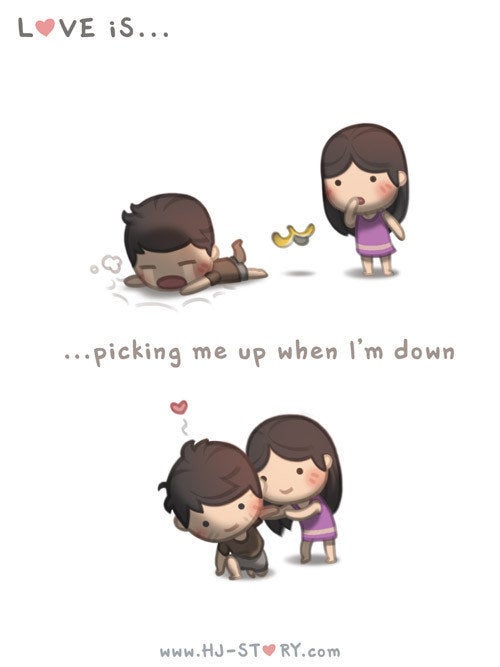 Earlier in their relationship, Andrew and Kate used the illustrations as a way to stay connected.
"[Kate] was busy with school and I was busy with work, so we didn't have a lot of time to meet up or even talk on the phone," he said. "So during work, I'd pretend to be 'working' and create these tiny doodles and send it to her on her cellphone."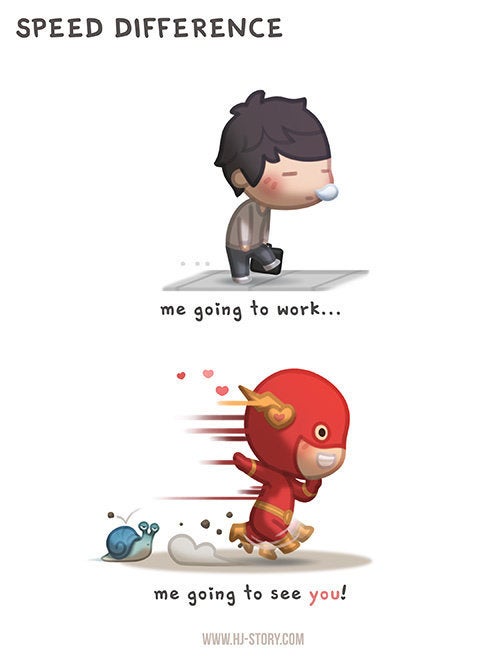 Once he had accumulated enough doodles, Andrew started posting them online. As the site got more popular, he turned the rough sketches into the more polished drawings you see today.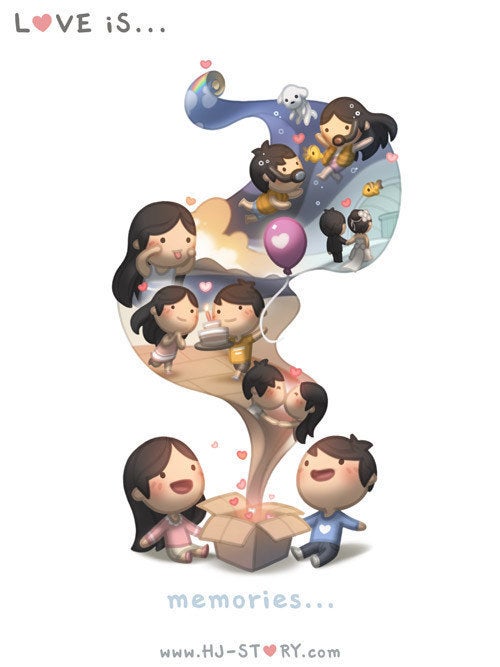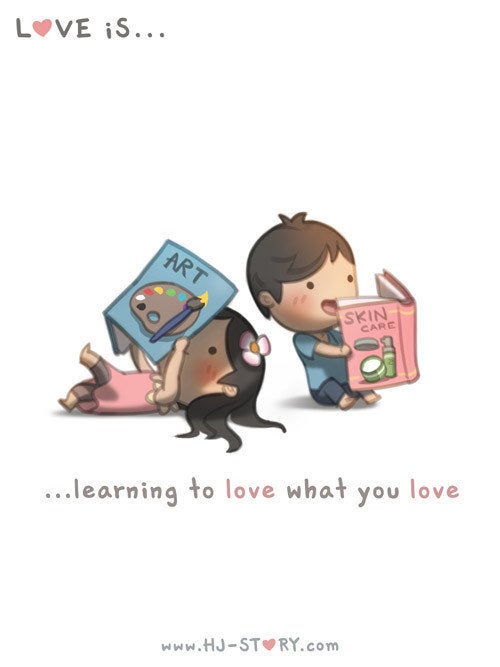 Through his work, Andrew says he hopes to give viewers a greater appreciation for the small moments.
"We're all so busy and caught up in everything that we forget about the little moments that are important -- myself included," he said. "Drawing HJ-Story for me is not only to capture the moments of a relationship, but to remind me of the little moments that are easily forgotten."
For more of the artist's work, visit his Facebook, Instagram or purchase his book. You can see even more of the sweet illustrations below: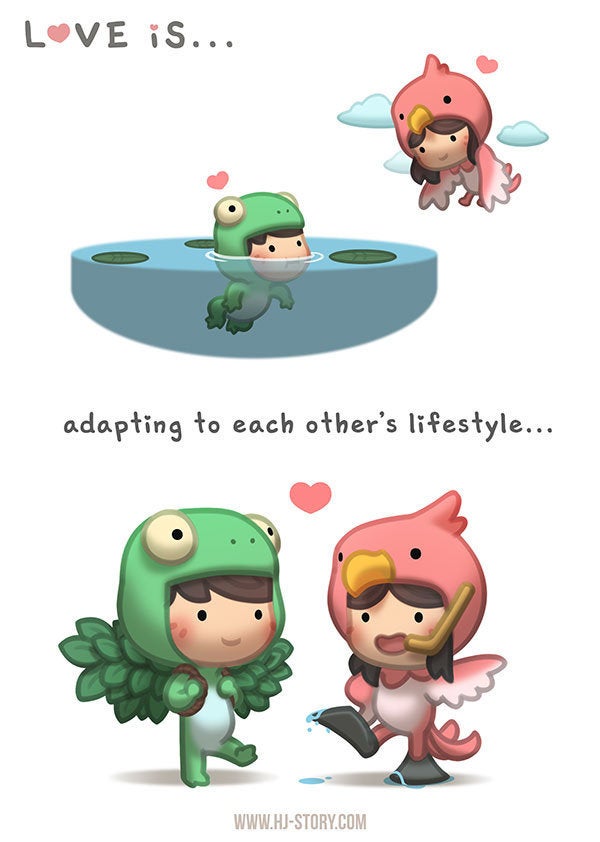 Love Is... Illustrations from HJ-Story
Related