Artist Curtis Wiklund has spent the last five years documenting the moments and memories he shares with his wife Jordin in a series of poignant sketches.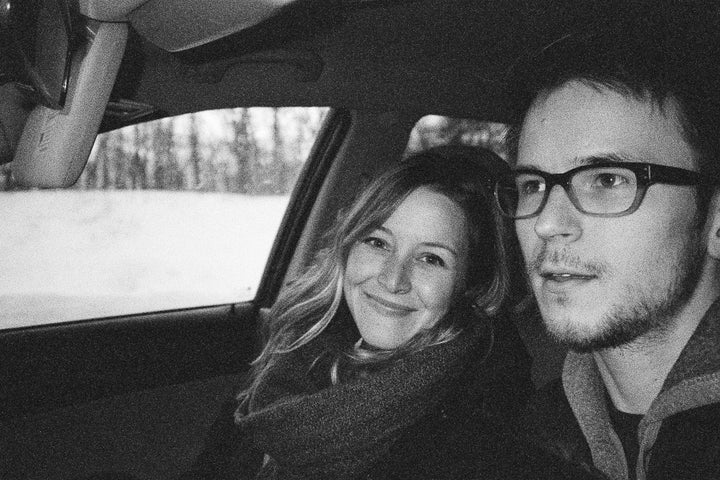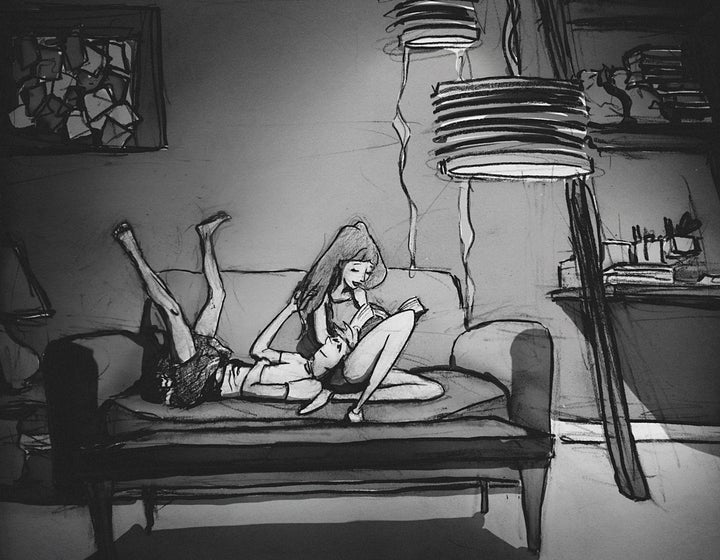 It began in 2011 when Jordin embarked on a 365-day photo project and asked Curtis to join her by vowing to draw a new sketch every day for a year.
"She had always loved it when I drew because I used to draw cards for her when we were dating," he told The Huffington Post. "With her encouragement, I started drawing something each day and posting it online."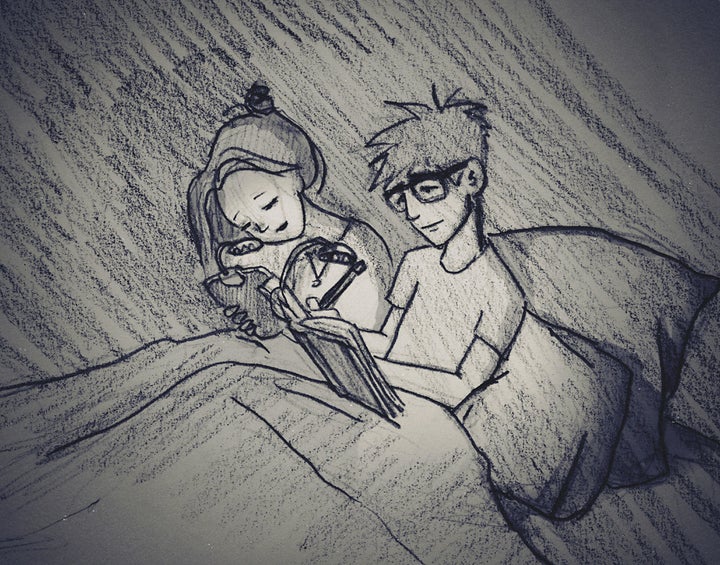 "Without meaning to, I started incorporating sketches of us -- things we were doing or something Jordin did that I thought was funny or cute, like wearing snowboard goggles while chopping onions," Curtis continued.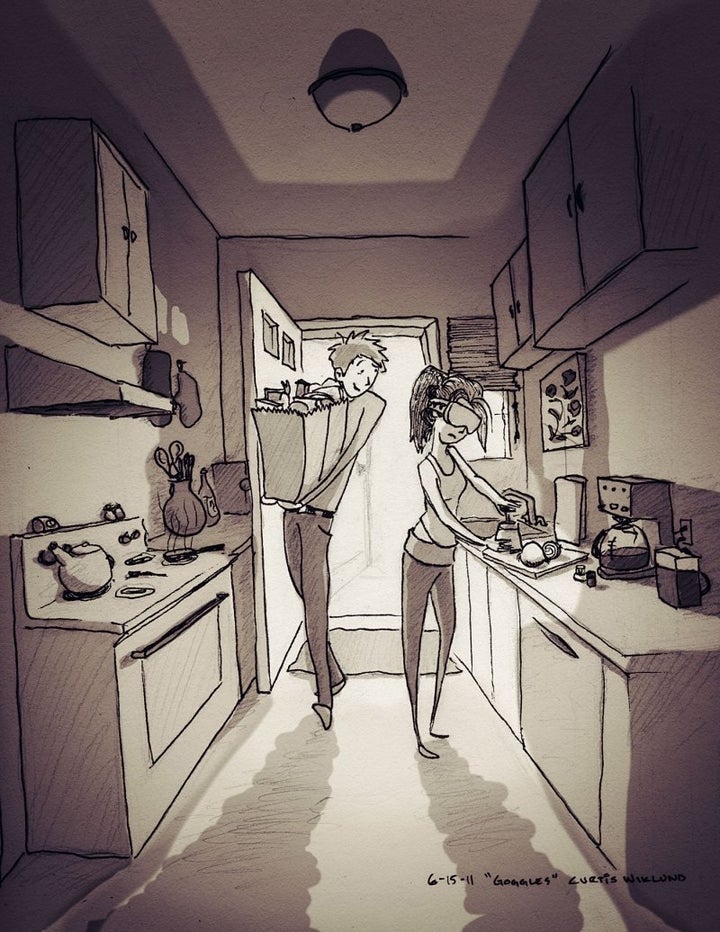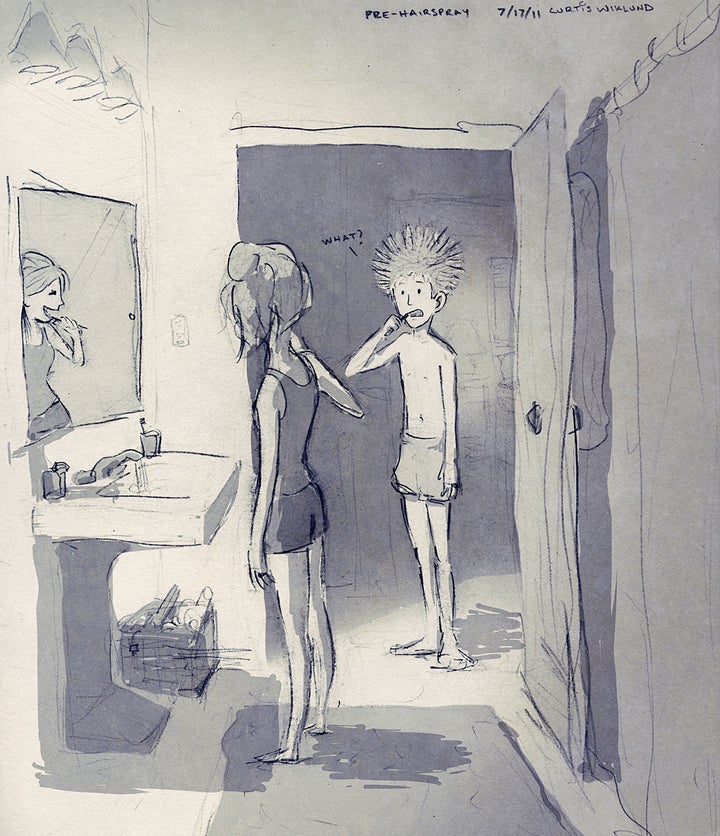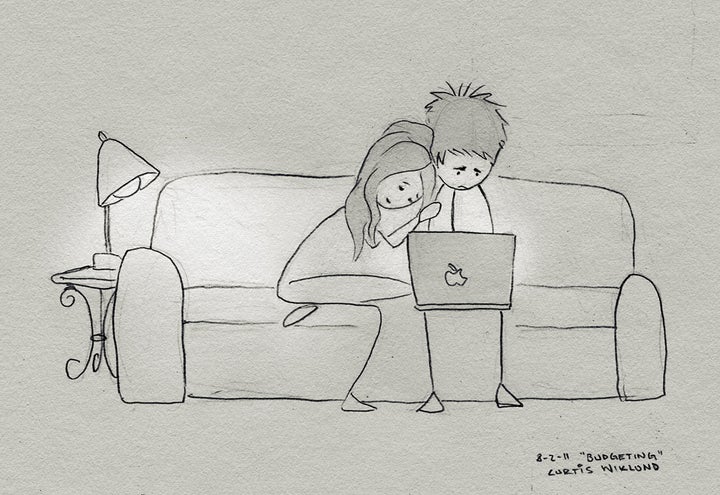 The Wiklunds -- who live in a farmhouse in southeast Michigan with their two little boys -- have been married for seven years, but have known each other their whole lives.
"I'm better with communicating through images than words, but I can tell you there is no one I would rather spend every day of my life with," Curtis said. "I married my best friend."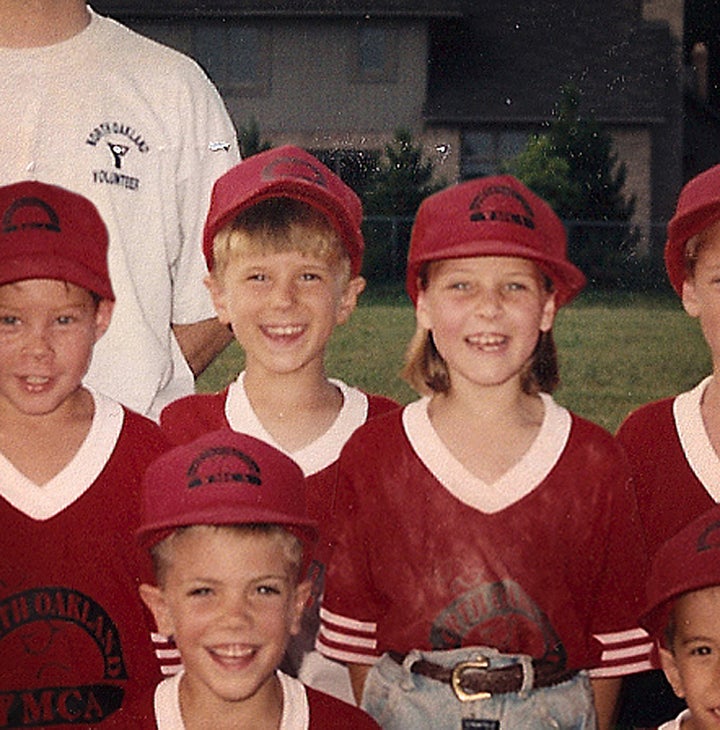 Of all the moments that he's sketched, Curtis considers the pregnancy announcement one of his favorites.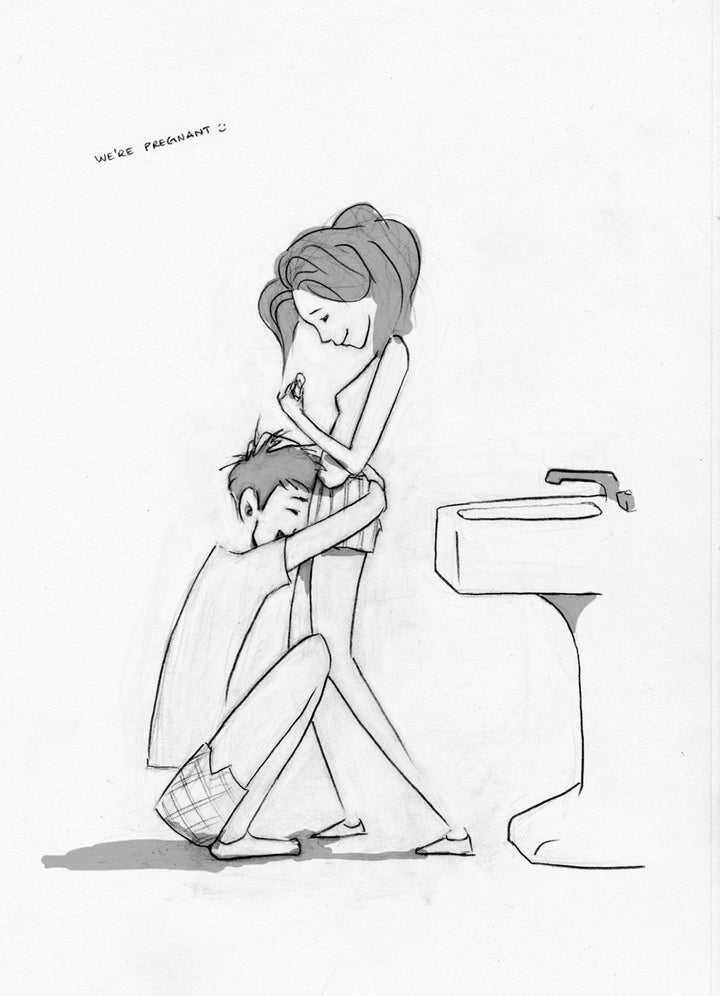 "It will always be very dear to me, because it takes me back to this very moment," he said. "When I decided to draw this, I could see it so clearly in my head it was all I could do to get it onto paper as quickly as I could before I lost it from my memory."
Check out more of the artist's touching sketches below, and look out for his upcoming coffee table book (for more info on that, sign up on his website or follow him on Instagram).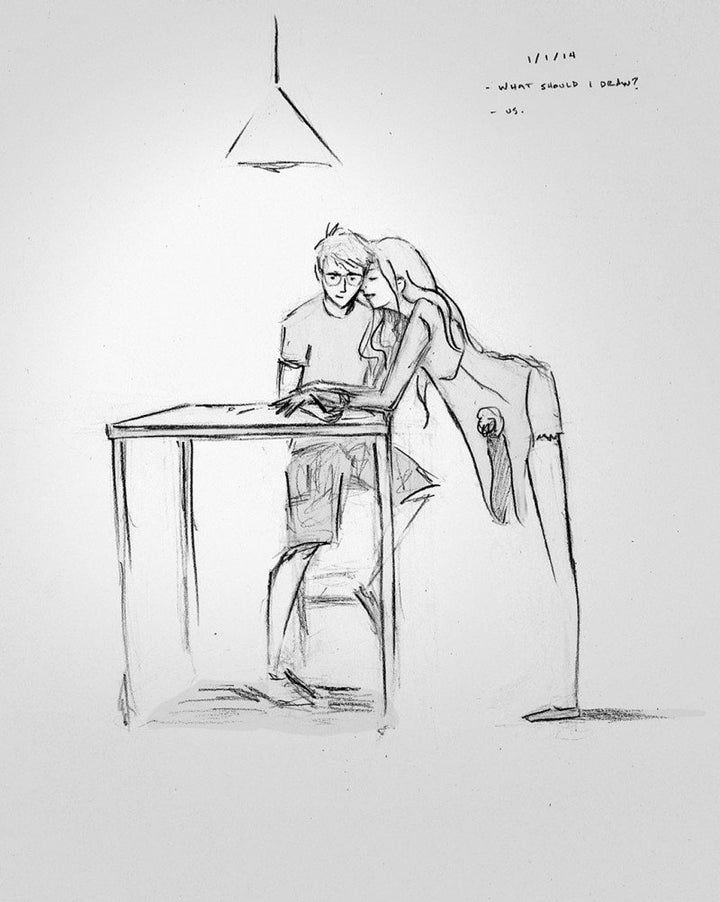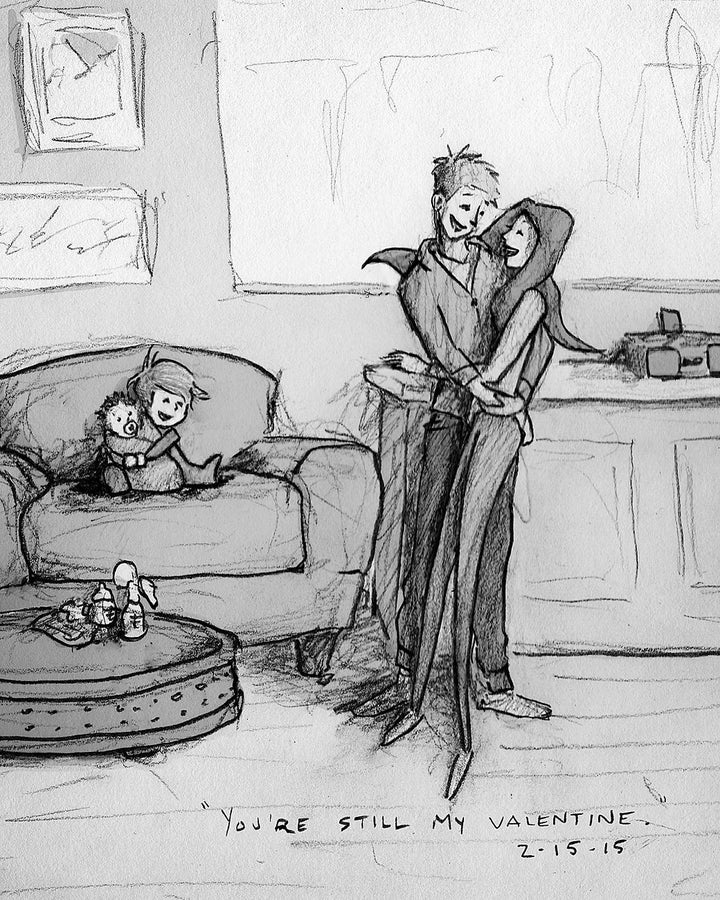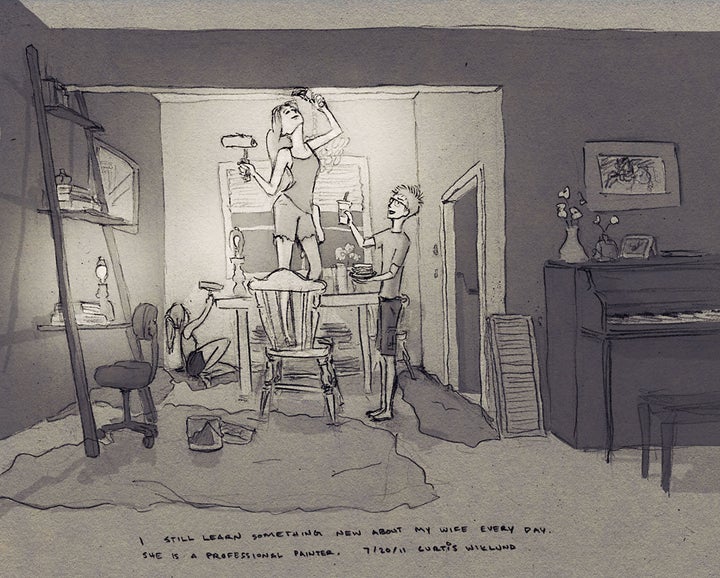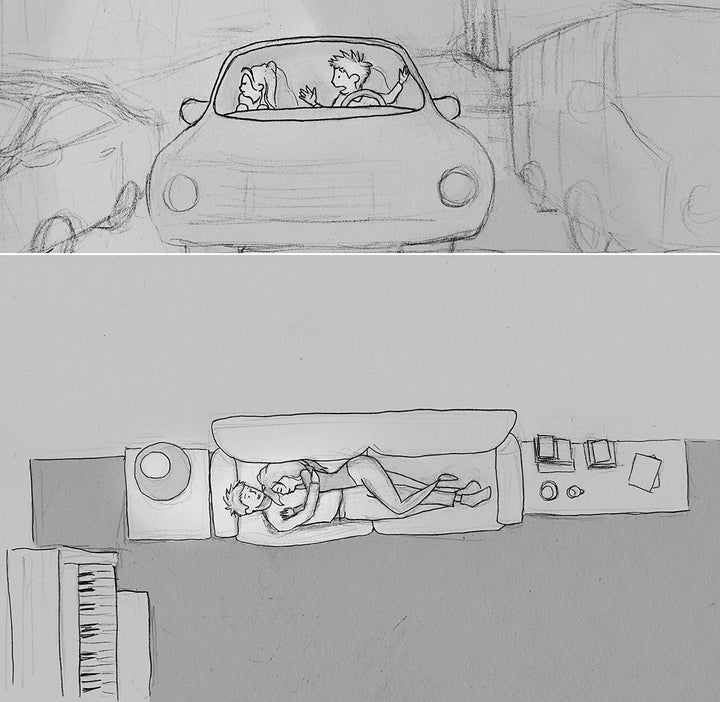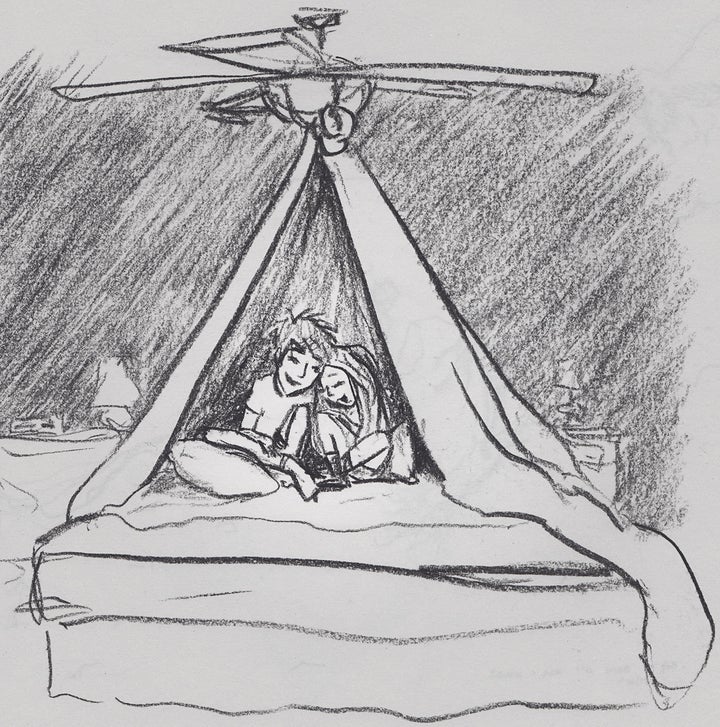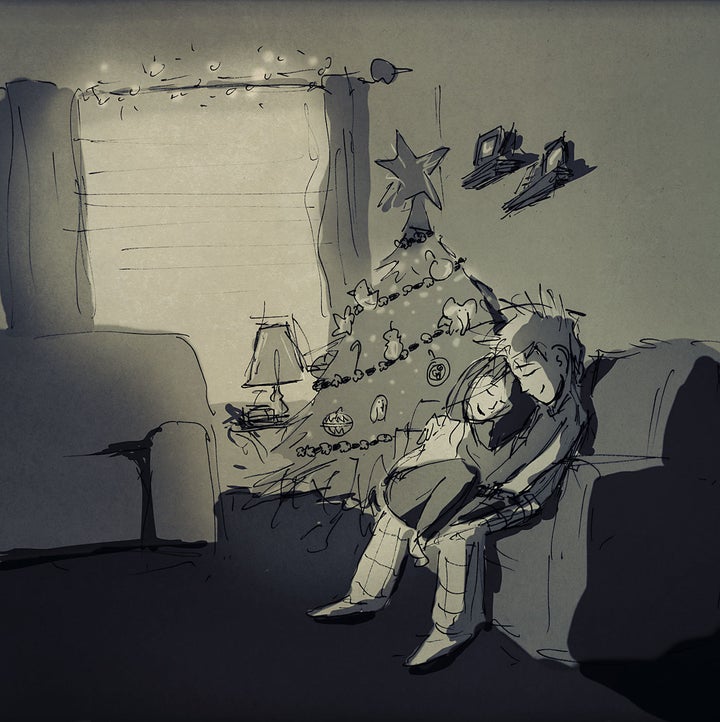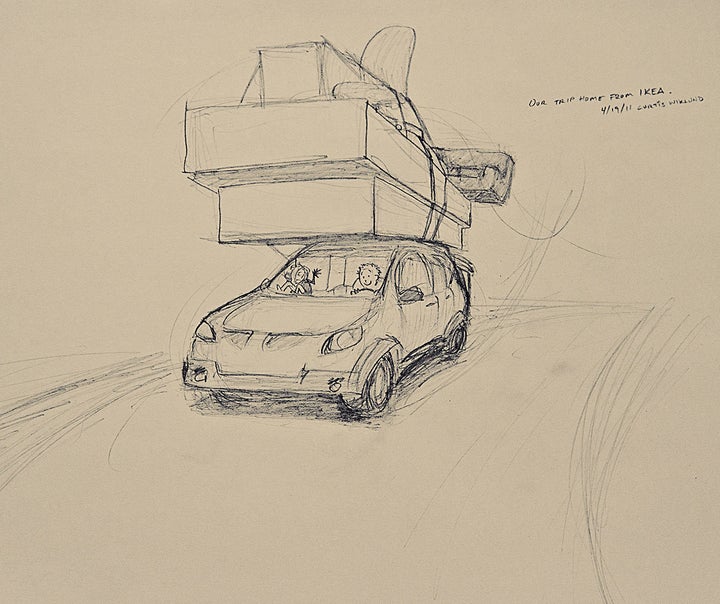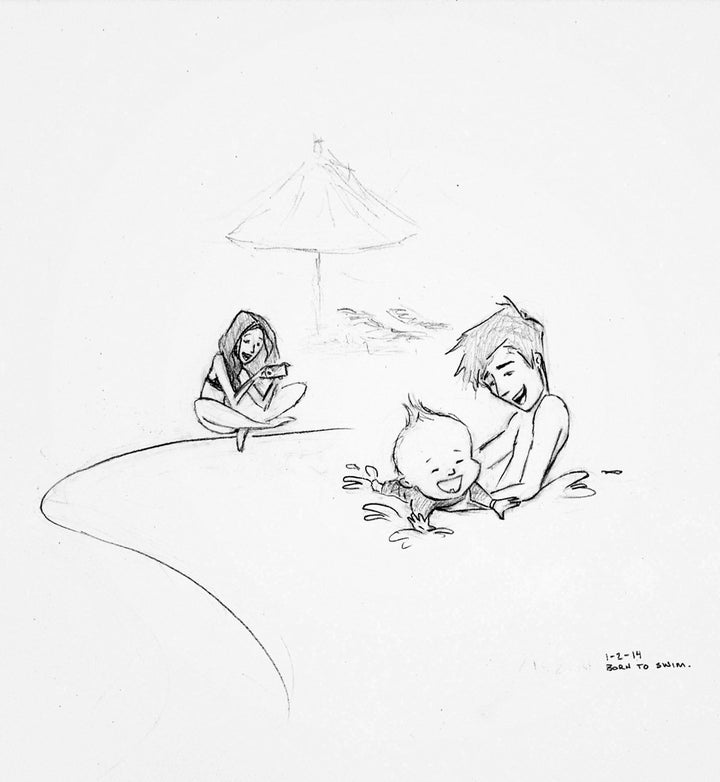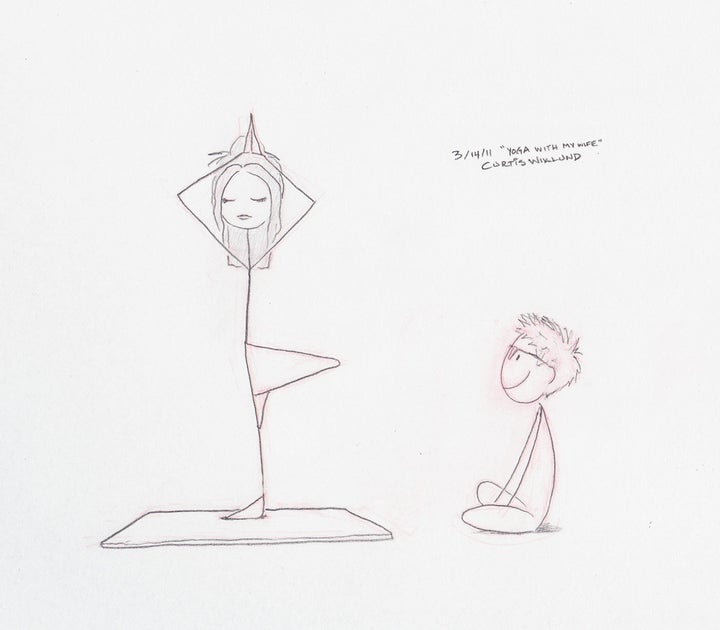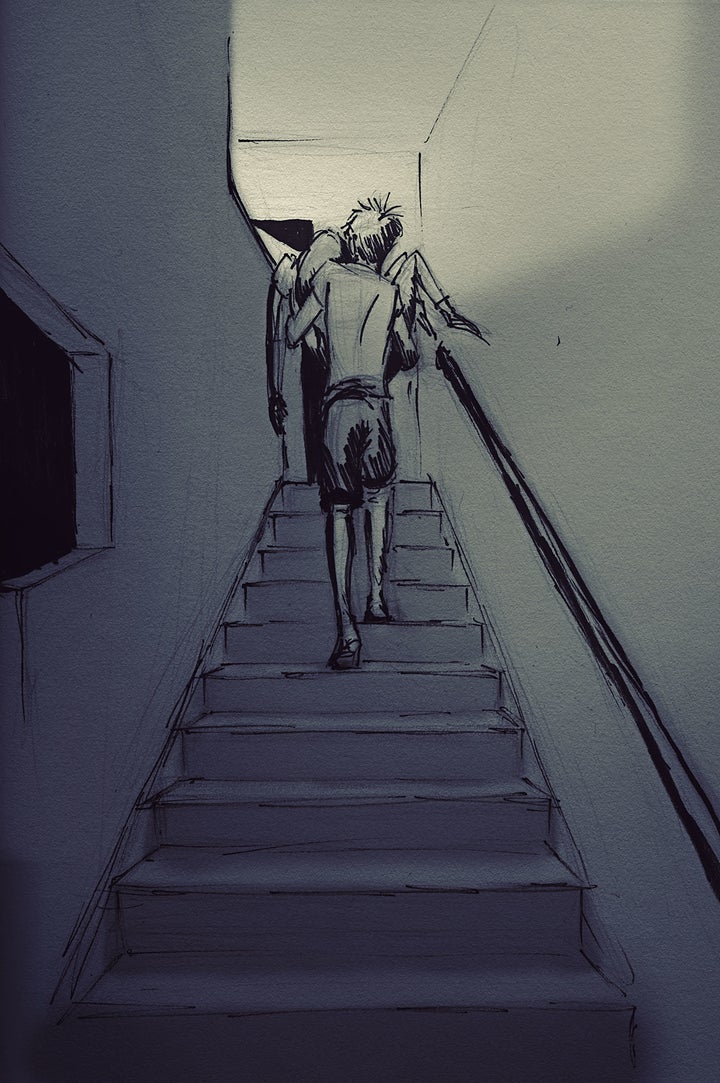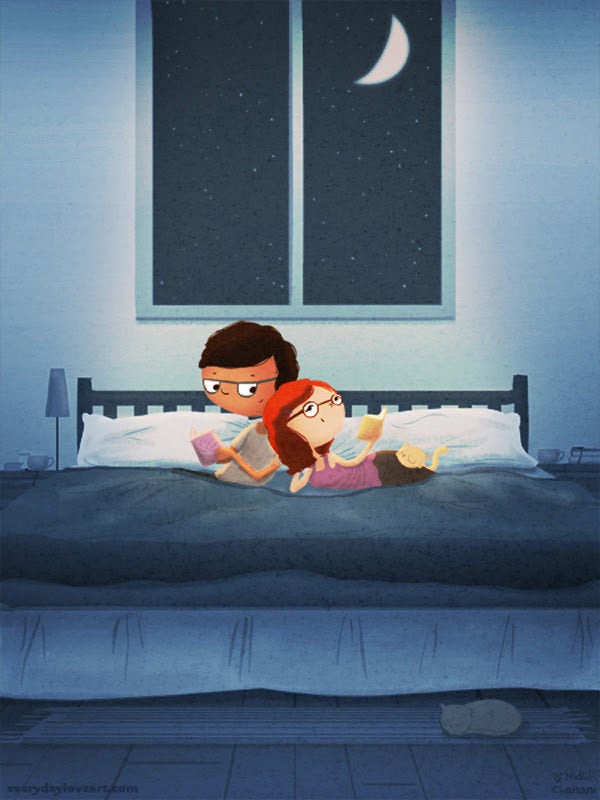 True Love Illustrations by Nidhi Chanani
Related