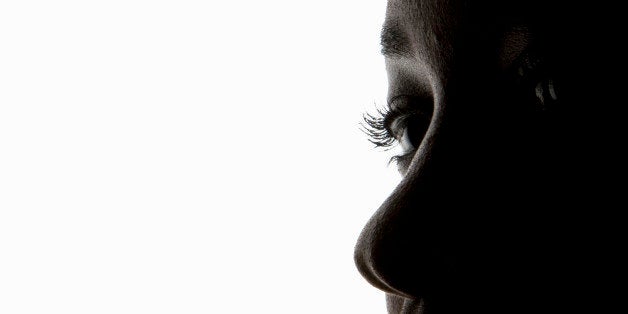 Mama didn't talk much about her girlhood in the Jim Crow south. I didn't know about "colored" and "white" designated water fountains until I watched Cicely Tyson's parched lips take the screen in The Autobiography of Miss Jane Pittman.
Like a lot of black folks, the elders in my family kept the horrors of discrimination and police brutality to themselves. I remember learning about South Africa in the early 1980s. Even then--when, to my mind, the sting of the Civil Rights struggle might've subsided--the cat got Mamas tongue.
"Apartheid" seemed such a strange word at the time. I'd read a school book quoting Martin Luther King Jr. saying that Birmingham, her birthplace, was to segregation what Johannesburg was to apartheid. I asked, "What do you think about that Mama?" She responded: "You know good and well I've never been to South Africa."
My granddaddy was even worse. He'd mutter a gruff "Hush, child!" Classic. Old black folks' favorite go-to explanation to queries about lynching, sharecropping--any and all atrocities lobbed by The White Man.
Well, today I am a parent myself--to three beautiful, black children. And guess who's tongue-tied now?
After last week's murderous rampage, which my gut tells me is but a hint of the racial climate my parents experienced in the Fifties and Sixties, I am struggling. There are no words to explain the evil that stole the life beat from two unarmed black men in Louisiana and Minnesota as well as five police officers in Texas. First on Thursday, watching the still and bloodied body of Alton Sterling. And the next night listening to the voice of "Diamond" Reynolds' as Philando Castile lay dying. I could not will my limbs free of the fetal position I'd struck for several hours--one eye watching the cable news networks I love to hate; the other eye closed in prayer.
Then, Dallas. Five cops. An angry black man fixed on redemption. And a robot killer...a freaking robot.
It was like being in the middle of a B-movie. Only it was real life. Make that reel life, because unlike in Mama's day, we get to see the images over and over again--from all kinds of angles. Live action. In color. In slow motion.
I've made a career as a parenting editor. Back in the day, I'd scribe pithy features on "How to Tame a Tantrum" and "10 Ways to Please a Picky Eater." In times of crisis, I know what the experts say. You're supposed to keep kids away from heavy media exposure and reassure their safety concerns. Sounds good, right? I pretty much believed myself when I said things like, "Honey, a terrorist plane is not going to hit our house." And I never felt that I was straining credibility telling them we were safe from earthquakes and wild fires.
But I'd be lying if I told tell them not to fret over brutal, trigger-happy police. I cannot look my babies in the eye and say...Well, that's just it. What do I say? Should I tell my daughters that their sass is not only inappropriate but could also get them killed? Maybe I should say to my sweet, little brown man-child, "Boy, don't ask so many questions. You're going to mess around and be late for school...or get yourself shot!"
With all that I know and all that I have to say, right now words fail me. So I hug my babies close--closer than close. And as I cry myself to sleep, I whisper the words my granddaddy would use: Hush, Child.