Watch in this video from lovemypuppies315 as a beautiful moment is captured on camera of a Husky lovingly grooming a cat on the couch. Hold on, what's that noise?
Find out what could possibly shatter this candidly cute cat and dog love fest in the form of a very different kind of "love fest" happening at 51 seconds into the clip.
Spoiler: There may or may not be a Pomeranian... and a pillow. You'll see.
Related
Before You Go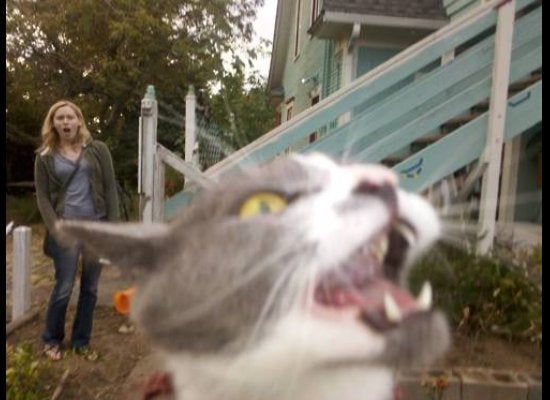 125 Animal Photobombs
Popular in the Community