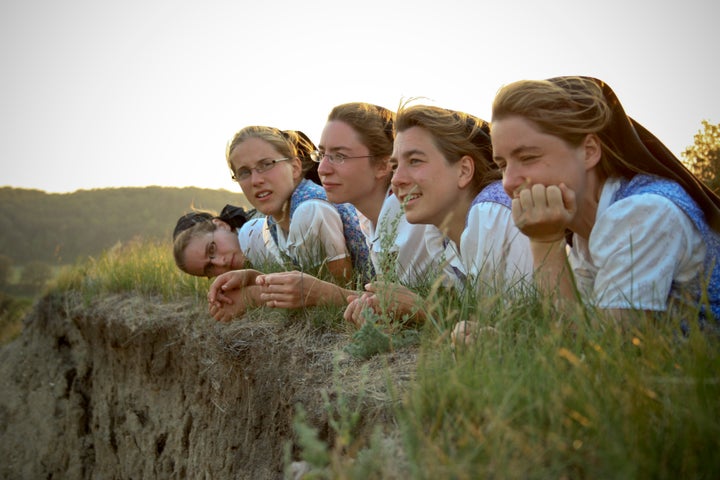 In pockets of western Canada and the American Great Plains, there live a people almost entirely shut off from the world. They live in tight knit, communal "colonies" centered around the family ― but every now and then someone runs away to forge a life in the wider world.
They are the Hutterites, a denomination of Christian Anabaptists who, like the Amish and Mennonites, are characterized by the practice of delaying baptism until adulthood. There are an estimated 40,000 Hutterites in the world today, descended from the sect's 16th-century founders.
Kelly Hofer, a photographer based in Calgary, Canada, left his Hutterite community in 2012 at age 19. In a new book of photographs captured largely during his teenage years, Hofer gives outsiders an inside glimpse of the insular culture that at least 10 generations of his family have called home.
"I feel that the Hutterite culture is one of the best places to grow up in," Hofer told The Huffington Post. "There are so many things they do right, especially in taking care of one another."
Hutterite colonies house just 15 or so families at a time. They live by principles they believe to be laid out in the Bible, leading simple, communal lives of hard work, strict gender segregation and daily study of scriptures.
Life on a Hutterite colony is regimented and functional, organized around the belief that the needs of the group outweigh the needs of any individual. It's a system that works for many Hutterites, but for Hofer and others it restricts their natural expression.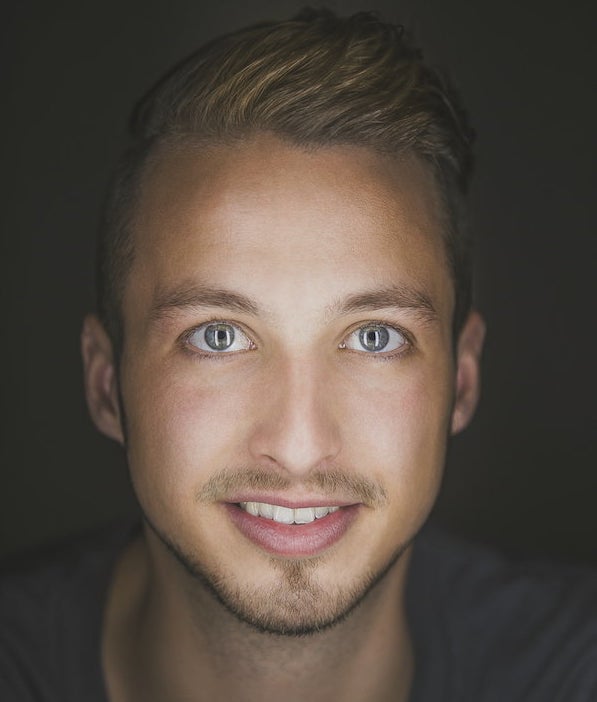 "When it comes to some human rights," the photographer said, "they are dragging their feet." 
Hofer, for instance, is gay and feared the reaction of his community had he come out while living within the colony.
"I left home for two primary reasons," he told HuffPost. "Primarily to be able to exit the proverbial closet. Being gay is right up there in terms of wrongdoings, and coming out in that environment would have been toxic."
On top of that, his chosen trade of photography isn't one commonly embraced by Hutterites.
"Many Hutterite colonies including mine have always been unsupportive of photography. Especially the older folks didn't appreciate it," Hofer said. "Photography in a way went against the modest disposition imbued by the Hutterite population, as well as a few ideas expressed in the Bible."
Despite feeling like an outsider at times, Hofer said photography was one way in which he chose immerse himself in the goings on of the colony and connect with his fellow Hutterites.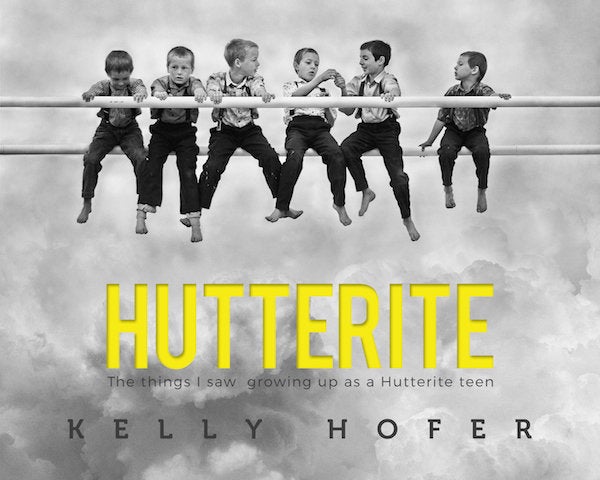 What resulted is a book of more than 200 behind-the-scenes photographs that show off the singular existence of life on a Hutterite colony. Hofer launched a Kickstarter at the beginning of August to raise money to print and ship the books around the world.
With a few days left to go in the campaign, Hofer surpassed his fundraising goal and has now crowdsourced more than $22,000 for the project. He hopes to ship the books out to those who donated by the end of October.
Scroll down to see a sampling from Hofer's book, Hutterite, and check out more of the artist's work here.
Calling all HuffPost superfans!
Sign up for membership to become a founding member and help shape HuffPost's next chapter
BEFORE YOU GO