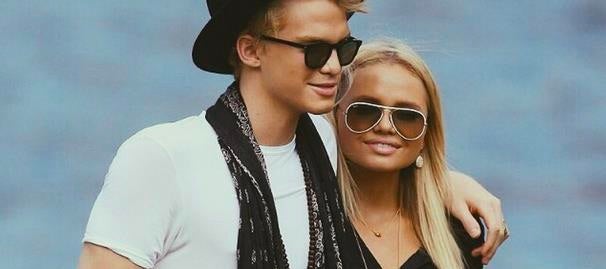 Hollywood, California – "It was such a natural decision for me," says the ever-cool singer-songwriter Cody Simpson, making a healthy pun before he even realized. The tall, athletic 20-year old from Queensland, Australia who became an American household name when he appeared as a 2014 contestant on Dancing with the Stars was referring to his investment in a new functional beverage product that launched in 2015 in China. With his help, and that of other investors, promoters and star management team advisors, three targeted drinks in The DR line by Thirsty World, Ltd. will debut in North America, starting with California in 2018.
Functional beverages, says Thirsty World founder and CEO Greg Gilliland, are those that are designed to elicit a specific function in the body through various active ingredients. The DR suite will offer seven variants that address issues such as jet lag, hangovers, joint pain, weight loss, immunity, cognitive function and athletic performance. "The global market for these beverages was $118 billion USD in 2012," Gilliland says, "and it's projected to reach $149 billion USD by 2018."

A natural choice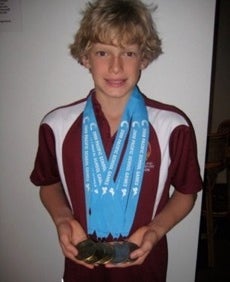 Before he became one of the most popular singer/songwriters in the entertainment industry, Cody was a competitive swimmer, winning two gold medals at the 2009 Queensland Swimming Championships in the under-12 age category. But soon after, he switched his goggles for a guitar and the rest is history. His younger sister Alli, a top singer, model and Disney Radio talk show host, also supports THE DR line, acting as a media spokesperson and engaging her considerable social media support to the products.
With his athletic background and current career that requires ongoing physical training, Cody is committed to the product line for its health benefits. "Health, fitness and performance are critical to me being able to do my job," Cody says, "so I can really get behind a line of natural products like this that has such a solid business plan and amazing team behind it."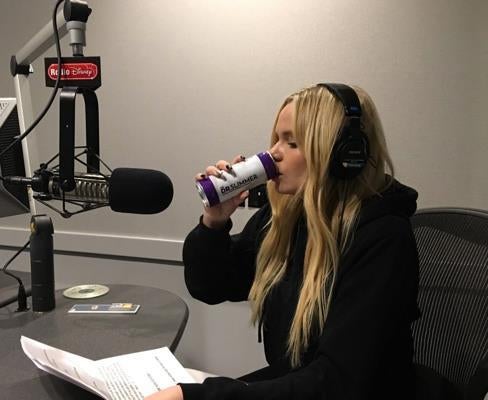 First we take China, then we take Hollywood
THE DR Hangover drink was first introduced to the Chinese market at a concert in Taiyuan, Shanxi Province on June 20, 2015, and the buzz and sales have been building across China since. The Chinese market for functional beverages is $4.5 billion, but in the US it's $22.5 billion, and projected to reach $24.8 billion by 2018.
"We're very excited that THE DR Hangover is now in three additional major Chinese markets as well--Beijing, Datong and Wuhan," Gilliland says. "China has been an amazing experience, and I'm really anxious to bring the products to North America," says Gilliland. "With Cody and Alli's support, we hope next to launch a test market of three beverages in California." Their strategy will take advantage of the star power of their celebrity investors, with Cody and Alli appearing at trade shows and in advertising.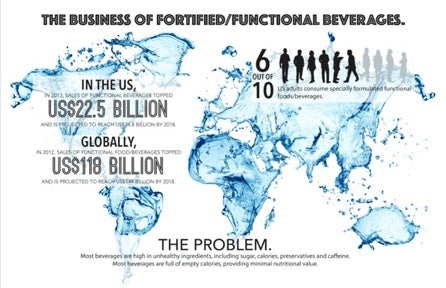 Celebrity extends to management team
Hollywood is a great place for THE DR beverages to launch in the US. It fits a theme of celebrity that permeates the organization in another sense, Gilliland says.
"We have an all-star team," Gilliland says. "People who are leaders in our industry are either acting as senior advisors on our board, or on staff."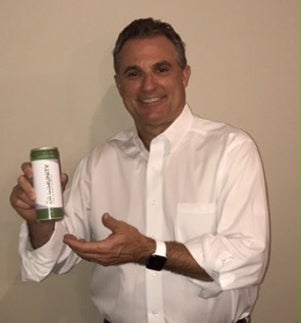 And speaking of Hollywood, one of those is Andy Stallone, a big star in the food and beverage industry and a distribution maverick who works in the California arena. A veteran brand manager and sales consultant in the healthy living consumer products industry, Stallone is also CEO of SAS Sales and Marketing where he has been advising emerging food and beverage brands, as well as starting his own companies.
He co-founded Boca Beverage Corp., a start-up distribution company that became the first and ultimately exclusive distributor of Arizona Iced Tea in the state of Florida. Boca Beverage obtained master distribution rights, and launched many emerging brands including Nantucket Nectars, Fiji Water, Hansen's Natural and Red Bull. Since selling Boca Beverage Corp., Mr. Stallone has been instrumental in the successful launch and expansion of several businesses in both the healthy snack and beverage categories including Odwalla/Fresh Samantha in the Southeast, the launch of "Shelflink," and overseeing the introduction of Monster Energy Brand on the East Coast.
Yah, he's a food and drink superstar all right.
Ready to shine
"I can't say enough about the quality and level of support we have on our team that helps us bring all the experience in the industry to bear on the successful manufacturing, branding, packaging, distribution and sales/marketing," says Gilliland.
Why Southern California as the US test market? There are many reasons, Gilliland says. "It's the #1 organic and natural market in the US, favorable weather allows you to sell beverage year-
round, consumers are open to new products, and it has one of the highest incomes per capita in US and the second highest population," he says.
"With our first round of financing secured, we're now working on the next level to ensure we can execute our North American launch strategy that takes advantage of all this star-power," he says. "And I can't wait. We're ready to shine as bright at those Hollywood lights."
http://bit.ly/TheDRBrandinvestor
or contact Greg Gilliland
g.gilliland@thirstyworldhealth.com
Calling all HuffPost superfans!
Sign up for membership to become a founding member and help shape HuffPost's next chapter
This post was published on the now-closed HuffPost Contributor platform. Contributors control their own work and posted freely to our site. If you need to flag this entry as abusive,
send us an email
.