The report, which cites an anonymous source in China, says the group was arrested Aug. 17 for filming and selling a pornographic video featuring themselves. The clip reportedly found its way across the border to China. Their families were forced to watch the execution, which took place three days later, and were then sent to the country's notorious prison camps, the source said.
Hyon was a famous performer whose fame peaked around 2005 with the popular song "Excellent Horse-Like Lady." She is said to have dated Kim in the early 2000's, after the young leader returned from boarding school in Switzerland. But she disappeared from the public eye around 2006, near the time Kim Jong Il began grooming his son to be Supreme Leader. (Kim Jong Il reportedly disapproved of the relationship and ordered Hyon to leave the orchestra to keep her away from his son.)
Shortly after the breakup, Hyon is said to have married an officer in the North Korean army and given birth to his son. But after Kim Jong Il's death in late 2011, rumors spread among Pyongyang's military elite that Kim and Hyon had rekindled their romance.
Hyon's ties to Kim raise the question whether it's possible there is an ulterior motive for the execution. In North Korea, executions have been carried out as a way to eliminate perceived threats to the power of the Supreme Leader and his inner circle, but with such a dearth of facts in this case, it is hard to say anything for certain.
Watch Hyon Song Wol in the video below:
Related
Before You Go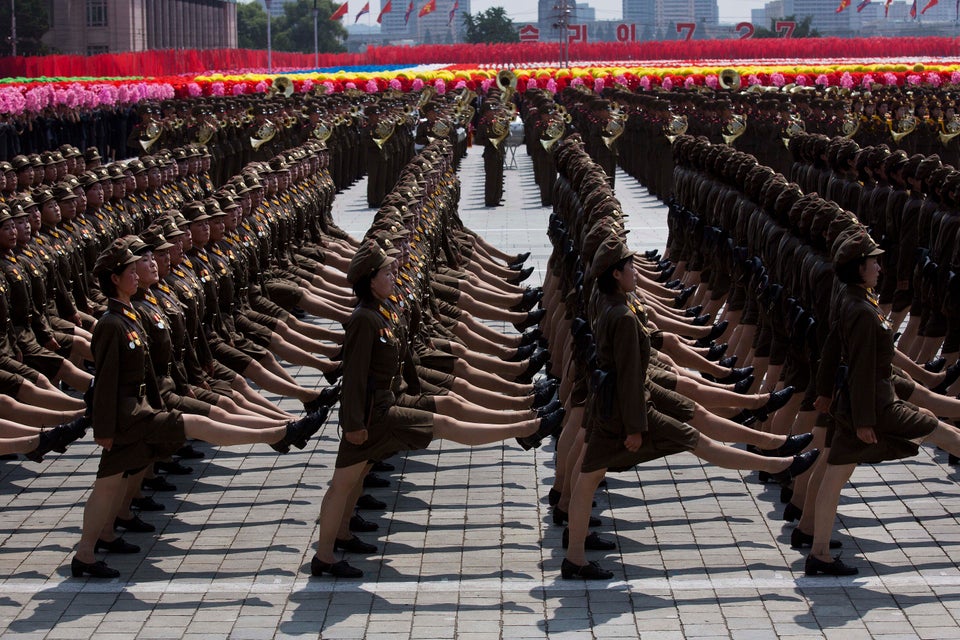 Pyongyang Celebrates 60th Anniversary Of Armistice
Popular in the Community