It takes more than a pen and paper for 13-year-old Stephanie to send a message to her father who works far away. Eleven Hyundai Genesis cars can help, though.
A recent video from Hyundai shows the process of creating a message large enough for the Houston teen's astronaut father to see from the International Space Station. According to a press release from the car manufacturer, 11 Hyundai Genesis cars used the Delamar Dry Lake in Nevada as a canvas to recreate a note Stephanie wrote herself.
"It looks just like my handwriting," she said in the video.
The tire track image -- which spelled out "Steph
The message's size paid off, and Stephanie's father was able to see it as well as capture it with a camera. For Stephanie, the project's success helped them connect despite the incredible distance between them.
"I'm happy that he could see it and know that we're thinking about him back home."
Before You Go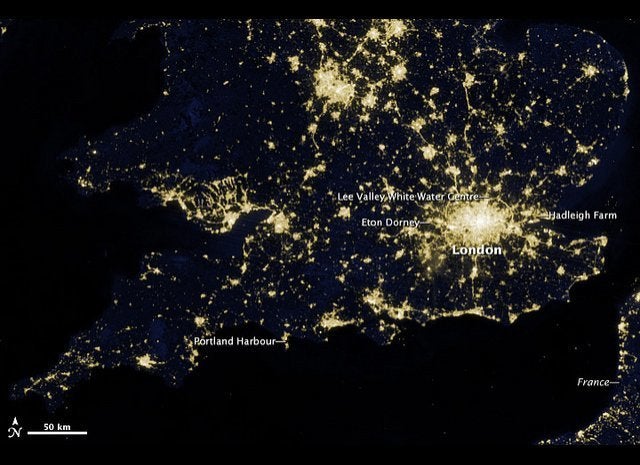 Summer Olympics Host Cities Seen From Space