 SUSSEX -- Hundreds of residents of this rural Southside county overwhelmed with opposition Monday night an interstate highway toll operation that speakers said would drain resources from one of the state's poorest regions.
"No toll! No toll!" hundreds chanted outside a high school auditorium, rallying beside a yellow tractor-trailer that has become the symbolic vehicle of opposition to a plan that would raise as much as $40 million a year toward highway improvements.
A sign emblazoned on the trailer read, "The Grinch Who Tolled Christmas" -- a less-than-polite reference to Gov. Bob McDonnell, who was booed for backing an I-95 toll that would carry a $4 fee for passenger cars and a $15 toll for six-axle trucks common in this logging region.
At a public presentation that nearly filled the 700-seat auditorium at Sussex County Central High School, members of the public sat in stony silence until Michael Estes, Virginia Department of Transportation's director of strategic initiatives, introduced a reduced-toll schedule for local residents and truckers that would offer an average 83 percent drop in toll costs for residents of four area jurisdictions.
Only when Estes suggested that no toll whatsoever was the sort of reduction that would be most appreciated, the crowd broke into applause.
Residents of Prince George, Sussex, and Greensville counties and the city of Emporia would benefit from the reduction, keyed to vehicles registered in those localities.
The state Department of Transportation has submitted a toll booth plan for the 22-mile marker, just north of the North Carolina border, to the Federal Highway Administration.
The toll, even with the reduced tolls for local residents, would still generate some $40 million, but barely enough to offset the more than $10 billion needed to repair I-95 over the next 25 years. By 2035, 67 percent of I-95 will be at or above capacity, and 80 percent of its bridges will be more than 40 years old.
The proposal is being bitterly fought by trucking interests and a widening group of everyday residents, some of whom have traveled throughout the East Coast to challenge the Virginia tolls at political events.
Emporia Mayor Sam Adams, the first to speak from the public, insinuated to roaring approval that Sussex was being singled out because of a lack of political clout.
He said Caroline County, a rural county near Fredericksburg, carries more traffic but is within the area represented by House Speaker William J. Howell, R-Stafford.
Stony Creek Mayor Frank Jackson said the toll would "have a devastating impact" on local communities and on Virginia's reputation as a business-friendly state.
"It would take the stroke of a pen," said another organizer, Chester Carter, referring to the $30 million or so that could be raised by increasing the gasoline tax by a penny.
And Del. Roslyn C. Tyler, D-Sussex, raised shouts from the crowd outside by criticizing the proposal to place the toll booth in one of the state's poorest regions.
bmckelway@timesdispatch.com
bmckelway@timesdispatch.com
(c)2012 the Richmond Times-Dispatch (Richmond, Va.)
Distributed by MCT Information Services
Before You Go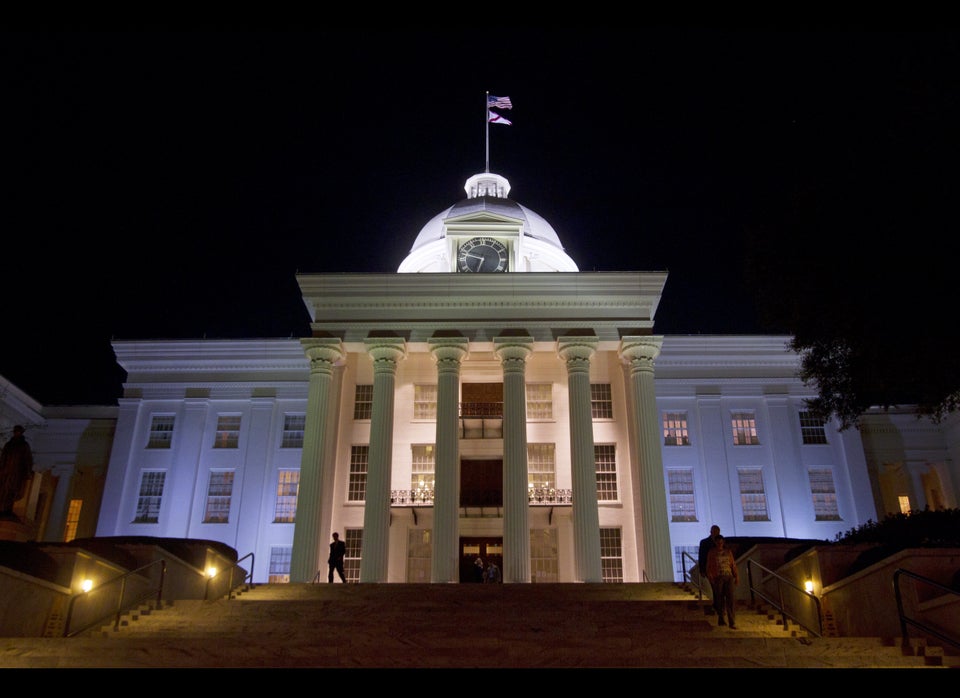 U.S. State Capitol Buildings
Popular in the Community