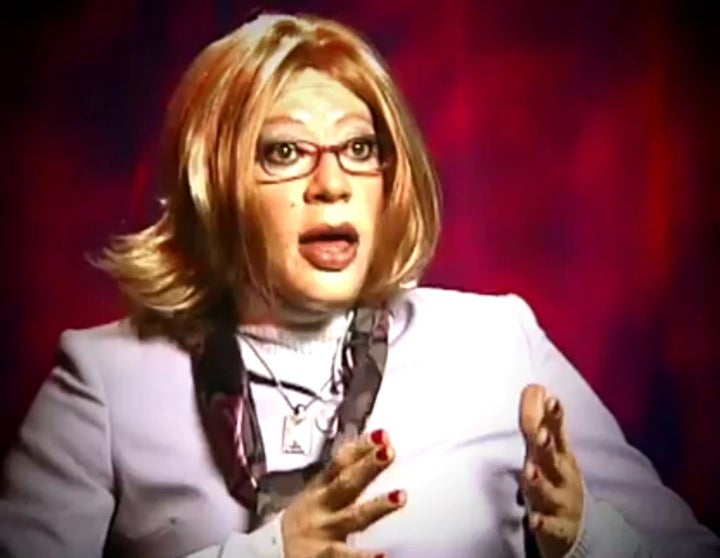 It's been hard to keep this one under wraps but I'm about to embark on an exciting new chapter in my career and wanted to share it with my HuffPost family first and foremost before our official announcement tomorrow.
Truly honored to be entrusted with this amazing opportunity.
I just hope I don't screw it up.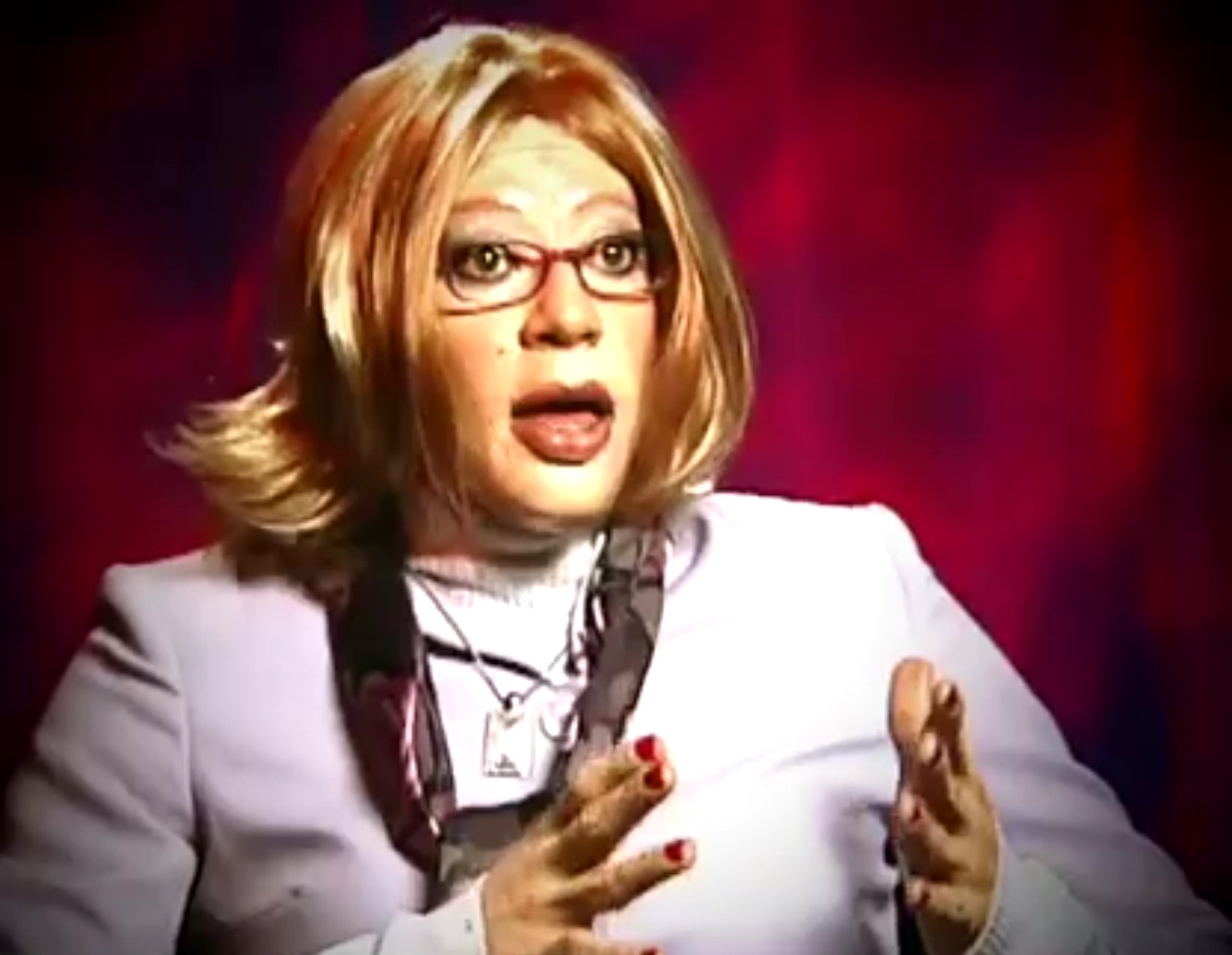 ------------------------------------
ORLANDO JONES TAKES OVER AS MADEA IN "TYLER PERRY'S A MADEA CHRISTMAS"

CREATOR TYLER PERRY TURNS OVER REIGNS TO ICONIC CHARACTER TO FOCUS ON OWN VENTURE WITH OPRAH WINFREY

APRIL 2, 2013/ATLANTA - NAACP Award® nominee Orlando Jones will now play the role of Mabel "Madea" Simmons in the next installment of the Madea franchise entitled "Tyler Perry's A Madea Christmas." He replaces creator Tyler Perry, who is focusing on the partnership between his company and Oprah Winfrey's struggling OWN network that was announced last October.

"It is with mixed emotion that I announce that I will be unable to portray Madea in the next chapter in her journey," Perry said. "The character has been such a gift and it was my hope and intention to play this role again in the upcoming film. But due to my commitments to the exciting new venture I am launching with OWN and Discovery Communications, I must now put all my energy into our new slate of shows that will launch on the network later this year"
"Tyler and I are obviously very sad that he won't be able to continue," new director Bill Duke said in a statement. "Working with him on this project has been a delight and has brought us both so much joy and laughter. Right now Tyler needs to focus on the health of his new venture and the future. We love and respect him immensely and support him during this time. We are very grateful to Orlando for stepping in so quickly."

Jon Feltheimer, CEO of Lionsgate said, "While we are saddened to hear that Mr. Perry won't be appearing in the next film, we are still eager to have A MADEA CHRISTMAS in theaters this holiday season and look forward to Orlando Jones giving a great performance."

Perry also praised Jones stating, "In my opinion, Orlando is the perfect choice to take over this role. He is extraordinarily talented and will make one terrific Madea! I have given him my blessing and I urge everyone to go out and see this hysterically funny film this Christmas and support Orlando's participation."

TYLER PERRY'S A MADEA CHRISTMAS opens in theaters on December 13, 2013. More information will be released as it becomes available.

BIOS

ORLANDO JONES (Madea) began his Hollywood career at 19 writing on NBC's A Different World, Fox's Martin starring Martin Lawrence and writing/producing Fox's Roc Live starring Charles Dutton. Orlando later combined his writing and acting talents when he was handpicked by Quincy Jones to join Fox's 14 year long sketch comedy franchise MADtv.
Oscar-winning director Barry Levinson cast Orlando in his first feature film Liberty Heights. Orlando has continued working with visionary film directors including Paul Weitz, (Cirque Du Freak: The Vampire's Assistant), Peter Hyams (Beyond A Reasonable Doubt), Ivan Reitman (Evolution), Mike Judge (Office Space), Gary Fleder, (Runaway Jury) Harold Ramis (Bedazzled) and Oscar winner Paul Thomas Anderson (Magnolia).
Orlando is easily one of the world's most gifted actors. In his Hollywood career audiences have seen him move from drama to comedy, from behind the camera to lead roles with startling dexterity. Despite his ability to transform into the characters he portrays, he still maintains his own unique and vibrant personality.
From his portrayal of Clifford Franklin in the classic football film The Replacements to the hugely successful Drumline to singing and dancing in the broadway revival of The Wiz, Orlando Jones continues to thrill and entertain audiences.
In 2011 Orlando reunited with director Gary Fleder to star in ABC's action crime drama Identity, produced by Grey's Anatomy & Criminal Minds producers Mark Gordon and Deb Spera. Identity was written by Eagle Eye scribe John Glenn.
He co-stars in the new Fox pilot Sleepy Hollow from Fringe producers Bob Orci and Alex Kurtzman.
Orlando also wrote, produced and stars in the graphic novel action comedy, Tainted Love, which will be released in 2013.
TYLER PERRY (born Emmitt Perry, Jr.) is an American actor, director, screenwriter, playwright, producer, author and songwriter, specializing in the Gospel genre. Perry wrote and produced many stage plays during the 1990s and early 2000s. In 2011, Forbes named him the highest paid man in entertainment, earning $130 million between May 2010 and 2011.
Perry is best known for both creating and performing in drag the Madea character, a tough elderly woman. Perry is also well known for creating both stage-play films and conventional films. Between the two, his stage-play films debuted first in 1998 with I Know I've Been Changed. His career with conventional films began in 2005 with Diary of a Mad Black Woman, which features the character of Madea. Many of Perry's conventional films are based on and titled after his stage-play films.
Perry currently has an upcoming Madea film in the works: A Madea Christmas (based on the play of the same name), slated for release on December 13, 2013. It will be the first film in which he does not portray the title character.
Popular in the Community