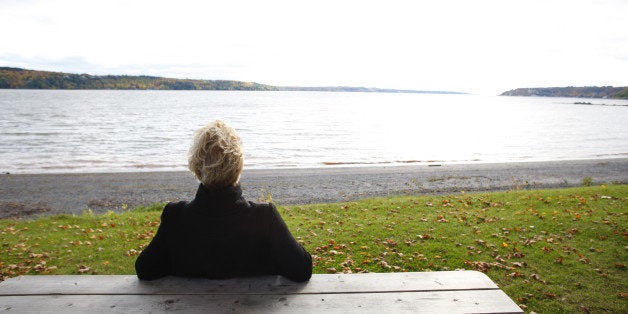 I don't remember the exact moment I realized that my husband was going to transition into a woman. It wasn't like he sat me down at the kitchen table one night after dinner with a glass of wine and expressed his desire to change. He didn't ask me for permission. Or throw a temper tantrum. We didn't sit down together and plan it out. It just happened. Or did it? I don't know. 
I find this strange because I can remember the exact moment he told me he was a cross-dresser. Although he didn't use those words. We were 22 years old and didn't understand what was wrong. He could only tell me that he liked to wear women's clothes and use makeup. He said the only time he didn't hate himself was when he dressed as a woman.  That's all we knew.  That moment happened over 30 years ago after one year of marriage. I remember it like it was yesterday. And we struggled with that knowledge for the next 25 years of marriage until the day came when my husband could no longer deny the woman within. 
It felt like our talks regarding a transition was a casual conversation that suddenly became a reality.  Maybe it was denial on my part. I don't know. I don't remember.
I don't remember saying yes, or okay when he said he had to see a transgender therapist to get the coveted recommendation letter for a physician to prescribe hormone replacement therapy.  When it was my turn to talk to the psychiatrist, I don't recall what words I used.  I must have said all the right things. My husband got his letter. 
I don't remember knowing that the hormone replacement therapy was a prerequisite for gender replacement surgery, even though logically it makes perfect sense. 
I don't remember the exact moment because I already knew.  I felt it coming.  I knew that one day, the moment would come that my husband would sit me down at the kitchen table and tell me he could no longer live a lie. A moment I don't need to remember. 
Calling all HuffPost superfans!
Sign up for membership to become a founding member and help shape HuffPost's next chapter