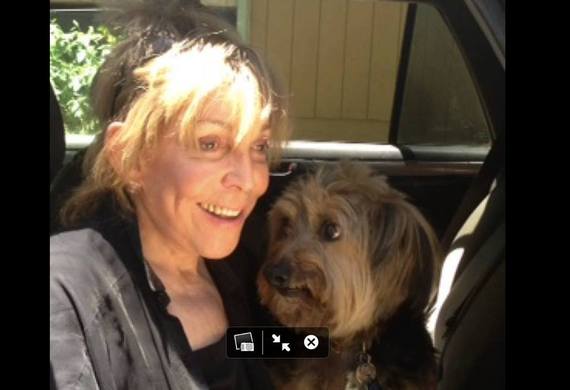 I am Cejas the Dog. I am grateful. Dog mothers don't have to be dogs themselves. We have birth dog mothers and then we have human Dog Mothers, the beautiful, dedicated, loving volunteers at local SPCAs, city shelters, and rescue organizations. They fundraise tirelessly, even when they're shy and don't like to do that; they walk us because otherwise, we'd just sit there, caged, sad and forlorn; they come before and after their day jobs just to pet us and let us know we are not forgotten; they not only persistently seek loving homes for us, they take the time to inspect them so we don't accidentally get sent to puppy mills or Michael Vicks' house. And I know what I'm talking about. A Dog Mother saved my life.
At considerable risk to herself, a volunteer rescued me and drove me immediately to her vet where it took all his skills to make me well. Then she kept me at her house for physical therapy and rehab. It took a long time until she found just the right home for me, seeing to it that I had a human of my very own. In return, I will spend my life making others happy.
Last Thanksgiving, I collected a lot of blankets, bowls, treats, food, and toys, and drove them to a wonderful organization called "Blankets of Love," www.operationblanketsoflove.com. They were so appreciative, I'm not sure they realized the privilege was all mine.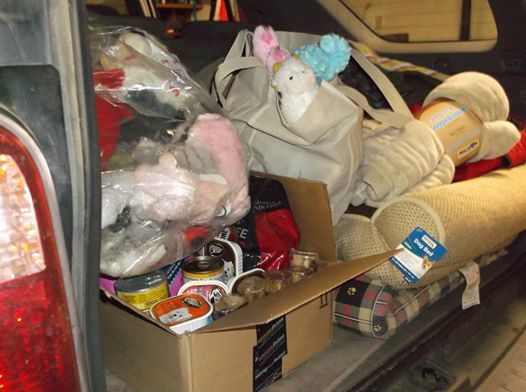 The love of both the woman who rescued me, and the woman I live with now, is far reaching. I also donate to the SPCA my paycheck for writing a column in Coastal Canine Magazine. Oh yes, I am a writer now. I do this to pay back for all my blessings. Women who volunteer their time, money, and love, are the Mothers of my world. And they are very brave, too.
I heard about a woman in Pennsylvania who was arrested for climbing over fences to unchain and remove dogs who had been left to starve (a petition set her free); women who sneaked into foreclosed houses where owners just left their pet to die in the empty, locked house; women in Idaho who made heavy sandbags to protect an animal shelter from flash floods; women in Colorado who collected donated bales of hay and delivered them to needy horses and farm animals; women in New Mexico who teach against animal cruelty on the reservations; a woman in Colorado who spent her own hard-earned money to buy horses right off a truck taking them to slaughter; women who lobbied and fundraised for greyhounds dumped by their owners when they could no longer race and make money. These women fight cruelty and abandonment every waking moment. The compassion and goodness of these unsung heroines shines every single day.
To all these tender women of love, courage, and action, we, the souls you rescued, love you with all our being. Happy Mother's Day.
Related
Popular in the Community