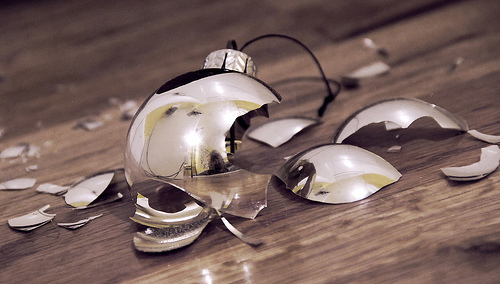 "Daddy, Daddy, Santa Claus was here! Come quick!"
My son, Jack, is four. It's 6 o'clock Christmas morning, and he doesn't have a clue that his father is locked in the bathroom dope sick. Jack twists and pulls frantically on the bathroom doorknob. "You should see all the presents, Daddy. I was a good boy."
The cramps in my lower stomach are in a full-scale riot. I can't stand. I can't walk. I am sitting on the edge of the toilet trying to be quiet as I dry-heave. The cramping in my calves is unbearable. My T-shirt is marked with cold sweat as I bite off the top of the small rainbow bag holding the heroin.
"Please, God, help me steady my hands," I whisper. I need to pull it together for my son. He didn't ask for a junkie father. He just wanted to find the green and yellow Tonka dump truck that he asked Santa for at the Methuen Mall last week.
Like a doctor performing microscopic surgery, I pour the contents of the rainbow bag into a tarnished spoon, turn the cold water on and watch the bottom of the sink begin to fill. I insert the syringe, draw up about 20cc, squirt the water into the spoon, and watch it move across the white powder and turn to liquid.
"Daddy? Are you coming out?"
It's impossible to talk. Complete focus. I can't think about anything but the spoon. If my hands shake, if my speech rattles, I could spill the spoon into the sink and ruin Christmas.
I move my lighter back and forth under the cooker until the heroin bubbles. The smell is sweet. It makes my stomach flip-flop. I bite off a small piece of a cigarette filter, and spit it into the burning liquid. It's time.
I insert the needle, there's a little sting, pull back on the plunger, and a dash of red-blue blood snakes up the middle of the clear liquid. A direct hit. Total euphoria!
"Daddy. Please come out!" Jack is crying now.
I flush the toilet, remove the toilet cover and hide my syringe and spoon into a small airtight container that floats in the water. Before I leave the bathroom, I open the window blind and spot Santa Claus getting into my neighbor's car and watch him drive away. It's old-man O'Malley on his way feed the homeless.
I hear my wife telling Jack that "daddy is sick" and not to worry. She tells him I'll be out soon. I can't help but look into the mirror. My green eyes are broken and bloodshot. I turned thirty years old last week, and I'm nothing more than a scumbag heroin addict.
What happened to me? I was a good kid, an athlete in prep-school. I owned income property, a farmhouse in New Hampshire, a brand new Mercedez Benz and a bank account with thousands of dollars.
I had it all. Then one moment, the day my father died in my arms, I met Lady Heroin. I invited her into my life just once. After that, she controlled me and took me anyplace she wanted to.
It happened real quick. The doctors gave me Percodan for my four knee surgeries, injuries I suffered playing middle linebacker in high school. I loved football. The different smells and tastes of Friday night fear. All I ever wanted to do was please my dad and play football at Notre Dame. But sometimes life doesn't work out. Instead, I became addicted to prescribed opiates.
I wiped the tears from eyes, opened the bathroom door, swooped Jack up over my shoulders and ran into the living room with him laughing hysterically upside down on my back.
It was beautiful. The stocking were stuffed with candy and oranges. Lights danced off the Christmas tree's branches. Bright red, green and white different-sized boxes, each meticulously wrapped, covered the carpet.
Jack dove in, ripping paper madly, present to present, screeching with joy each time he realized Santa Claus had granted his wish. I looked at my wife; she had spotted the tiny needle mark. A small blood smear had dried right below my bicep.
I couldn't help but tear up again when I saw the disgust in her eyes. Jack noticed and thought I was sad. He stopped cold, ran over, threw his arms around my neck and said, "Merry Christmas, Daddy. You're the best daddy in the whole wide world."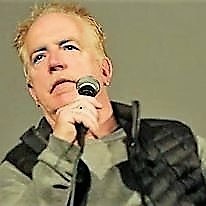 That was almost 30 years ago. Jack is now 34. I went on to become a journalist and in 1996 received the du-Pont Columbia. In 2004, I began working on the feature film, The Fighter. In 2010, The Fighter received seven Academy Award nominations, winning two. I beat heroin one day at a time. Let's all join together in 2017 and destroy the stigma of heroin addiction and stop this insidious epidemic killing 144 Americans every day. If I can do it, anybody can.
Calling all HuffPost superfans!
Sign up for membership to become a founding member and help shape HuffPost's next chapter