I was talking with a group of life coaches last week and we all had one thing in common. Things sucked. Divorce, accidents, sick loved ones, broken hearts. It was a feast of woes.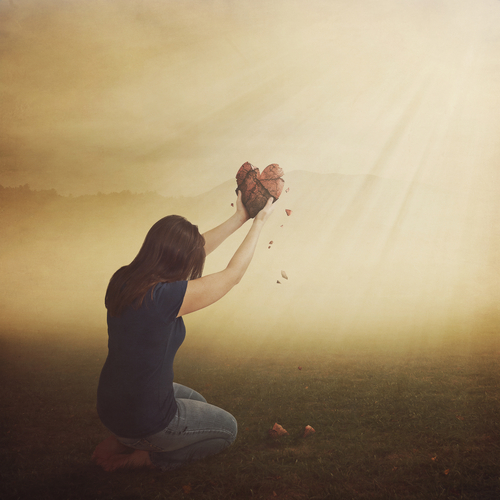 And being life coaches not only did we feel badly, we felt guilty for feeling badly. "We're life coaches dammit! We are supposed to be happy Happy HAPPY!!! Or are we?
This is a common trap we coaches often fall into. Thinking we have to be perfect to do well in the world. Actually the truth is, good coaches can coach well even if their own life is temporarily crappy.
We all agreed, some of our best sessions with clients were when we ourselves weren't all that happy. Because more important than happiness is our humanity and compassion for another's pain.
And more important than learning to be happy, most of us coaches are learning to be real. To be authentic, to tell the truth as often as possible. Even when it sucks. Even when it's scary as hell. Even when It's much more acceptable to smile and say everything is "just great!".
If we can't tell the truth, how do we expect our clients to?
After receiving some painful news last week and sobbing on the floor for a while, I blew my nose and slipped on my sneakers to go for a walk with my dog.
As I trudged down the lane towards the woods, I ran into a woman I often see walking her scruffy and adorable little dog. Usually when our paths cross we talk about good shoes, great dogs and the current state of our unruly hair. We smile and laugh a lot.
This particular morning she took one quick look at my blotchy face and puffy eyes and stepped forward to wrap her arms around me.
As she hugged me I saw tears filling her eyes..
"This planet is a hard place sometimes." she said.
And that was it. My compassionate witness. No questions asked.
This was the extraordinary healing power of love in action. Of someone accepting me even when I felt absolutely, God-awful. My friend gave no advice, offered no platitudes, not one little silver lining. But I fell in love with this very moment. This horribly human, raw, pure, loving moment.
Because we all feel God-awful sometimes and we're not here on this planet to pretend we don't. That is a painful lie we tell ourselves.

We're here to live ALL of it.
To feel ALL of it.
And to love each other through ALL of it.
If not, we would be only spirits flying around without hearts and bones to break. Happy HAPPY HAPPY ALL THE TIME!
We are here now on this planet to feel everything. And to love.
And my friend is right, it is a hard planet sometimes. Yet resisting that truth makes it so much harder.
That moment with my friend reminded me of how powerful acceptance and compassion can be. Sometimes it is all we need to lift the darkness.
I have learned my most important lessons in the worst of times. I learn again and again that love is all that matters. I've learned to laugh more, especially at how absurdly hard it can be sometimes. Those big belly laughs you can have with a friend, when you look at one another and can't believe you're in for another big dance with agony.
These are some of the moments that I love in my work with clients too. When life gets hard and they need to fall apart, I create a safe place to land. And then, when it's time, we can put the pieces back together in a new way. Together.
It takes truth-telling, acceptance and feeling those crummy feelings before we can move forward. Otherwise it's like white-knuckling through the pain or grimacing instead of a real smile. And we don't know how we really feel about things because we're too afraid to feel anything.
And we never heal the wound. And we never get to real, authentic happiness.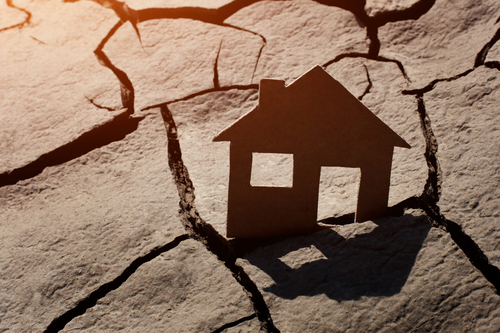 When a trauma occurs in childhood it creates a wound. And when the same wound is exposed as an adult it's an opportunity for healing that trauma. If we avoid it, it will come up repeatedly until it's finally healed. The same injury will repeat over and over until we pay attention. But as an adult with some awareness and support, we can give this story a different ending, this is how we rewire our brains. This is how we heal.
So while all coaches go through horrible times, one of the best things about being a coach is that if we've had good training, we've learned tools that enable us to climb out of the muck more quickly. To rewire our brains more quickly.
Being truthful with ourselves helps. Being truthful about ourselves to someone we trust helps. Knowing we can survive all the feelings we have helps. And knowing it isn't about trying to change or let go of our uncomfortable feelings but remembering that when fully felt, the feelings will in time, let go of us.
Many of these things I learned from my own life experiences and many of these things I learned from smart coaches who shared their experience with me. I am eternally grateful for them all.
If you would like to see if coaching is right for you, I invite you to book a free consultation here, no strings attached.