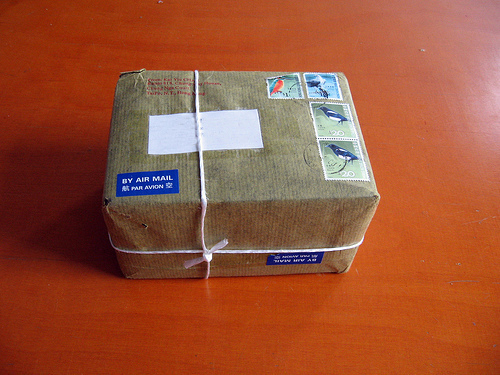 So a couple of weeks ago, I was supposed to have lunch--with a man. I would not quite call it a date. I've known him for many years and we once kind of tried the "seeing each other" thing. As with most things in life, timing is everything and it was horrible back then. I was in the early stages of falling for my ex, and was pretty much emotionally unavailable to anyone else but him. I probably should not have even tried seeing anyone else, but I called myself keeping my options open.
Said man and I recently ran into each other near my nail salon, where we first met, as we do every few years. Conversation was easy like always. He caught me up on how life had been treating him. I told him that I was now divorced with a son. The last time we saw each other, I was very pregnant, and was relaxing in a plush leatherette recliner enjoying a pedicure and the show of chivalry that he was putting on for his lady friend who was getting a manicure at the table across from me. Friend and I did not acknowledge one another at the time. There was no need. He was busy complimenting his companion on her color choice, whispering things into her ear that made her smile, and proudly peeling off bills from the wad of money that he pulled out of his pocket to pay for her services. I could not hate. Life had clearly gone on for the both of us.
This time around, we sat chatting at the same manicure table at which he and his ex-girlfriend sat a couple of years ago. After my nails were done, he walked me to my car. We exchanged numbers and, once again, promised to keep in touch. Since then, we texted almost daily and even got in a few calls (usually while I was driving home from work). It was nice joking around, engaging in the semi-flirty banter, getting the good morning and night texts, and feeling somewhat like a girl of the world again. Then came the invitation. He suggested that we do lunch. I had already put it out there that evenings were nearly impossible for me since I no longer have a steady sitter. After throwing some dates and times around, we agreed to go out on an upcoming Friday. He recalled me telling him that I had not been to the movies since last December, and offered to see a movie after lunch if I wanted. As much as I would have loved to do that, I told him that all my schedule permitted on that particular day was lunch. He said that was fine and we agreed to finalize our plans later in the week.
We continued to text during the days leading up to lunch. A couple of his calls were missed as were a few of my promises to call him once my son went to sleep. As always, I was well-intentioned. But my nightly beating by the exhaustion stick interfered with me enjoying an evening phone call as it usually does. Nonetheless, he remained gracious in accepting my apologies for missed and unreturned calls.
The day before our lunch, I had everything mentally mapped out. How long I would shower after my yoga class, what I would wear, how I would do my make-up, what I would order over lunch, and the interesting topics of conversation I would spark. I was ready. But my excitement and plans quickly went out of the window the moment I picked my son up from school. His eyes were varied hues of pink and red. Goopy stuff was caked in the corners and his mood was as horrific as it had been for the past couple of days. Not that the time is ever right for your child to be sick, but it could not have been any worse. The pink eye that had been making its way around his school had finally tagged him. When I called the doctor's office the following morning, he scheduled me for what else? An afternoon appointment the following day. And there went my lunch outing.
I called friend with the bad news. Apologized profusely. He said that it was okay and that he understood, but I detected in his voice that it was not really okay. He did not text or call the remainder of Friday or the following day. The "Pessimistic Patty" in me got to thinking about who could possibly be excited to date me with the demands of my single-mom life always taking center stage. The limited phone time, the endless scheduling, the non-existent privacy, always being number two to my number one. Certainly, not the most enticing of situations.
But this is my life. Take it or leave it.
I am a package deal. The man for me will understand my life. He will know that it is organized chaos. That I live by four different calendars. That because of my son and dog, quiet is as foreign to my household as a U.F.O. That a change of plans can happen at any moment. That, until further notice, sleep is one of my top three desires. That I keep it together, but don't always have it together. That my greatest love affair is with my little boy. And that he, too, will be a great love.
The man for me will want to be a part of all of this. And when he says it's okay, it really will be okay.
The following Sunday, friend texted to see how I and my son were doing. I appreciated his concern. It was nice. My gut tells me that he is not the one for this package deal. And that's okay. But, in the meantime, there's always lunch.
Photo credit: lemonhalf / Foter / CC BY-SA
Popular in the Community