I am a postpartum depression survivor. Following the birth of my son 20 years ago, I found myself in the midst of a postpartum crisis, overwhelmed by crippling depression and anxiety. I questioned how this could happen to me -- I'd done everything right in my pregnancy; I had planned to be a stay-at-home mom and had enthusiastically looked forward to motherhood. I didn't understand why I couldn't just "snap out" of this horrible dark funk or get everything done that I was "supposed" to do. Looking back on that time, I can see that several factors contributed to this crisis. My birth experience had been nowhere near what I had expected. I was coping with a colicky infant, an inability to breastfeed and a lack of sleep. Add family conflict, hormonal changes and the adjustment to a new lifestyle. Altogether, these factors created a perfect storm for such a crisis to develop. I was isolated, but I tried to put on a good front. This made me feel even worse and perpetuated a vicious cycle of withdrawal and a feeling of failure. All these led me to believe I was a bad mother. The saving grace was my husband, who was very supportive and helped me realize that I needed help.
The road to recovery was not easy, but with the help of several resources, including an amazing support group, I got better. The support group was my lifeline, helping me to realize I was not alone. I'm aware that I am one of the lucky ones. The appalling truth is that few support resources are available for addressing postpartum emotional crises. It is tragic how many women experiencing a postpartum crisis fall through the cracks.

These days, I want to empower women to know they are not alone and that they can get better. It was through my professional work in this area, providing support to women experiencing emotional complications from childbirth, that I attended the annual Postpartum Support International conference in Minnesota. There I had the privilege to meet Liz Friedman, program director at MotherWoman, and learned about MotherWoman's mission. I became interested in MotherWoman's Community-based Perinatal Support Model (CPSM), a model that integrates communities as active participants in helping mothers experiencing an emotional crisis following childbirth. Through community support groups and coalitions, the model brings invaluable services to mothers, and offers expansion of provider services. Screening, assessment, and support are hallmarks of this model. MotherWoman is also actively involved in policy and legislative initiatives pertaining to postpartum-related issues. It is breaking through barriers to treatment for postpartum emotional crises by providing a greater understanding of the issues, and access to support on a broader, community level.
MotherWoman inspired me to learn more about how I can effectively bring resources to reach as many women as possible in my communities in Orlando through their model. I just completed a two-week internship at MotherWoman's home office in Massachusetts. I have learned much about the organization's mission and goals and how it can beautifully partner with professionals like me in achieving my goals. My vision is to be a force of change in my own community. My primary goal is that mothers experiencing these crises don't have to go through it alone. I want them to know that recovery from the darkness IS possible.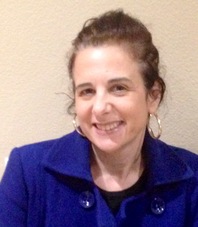 Nancy Layish is a licensed clinical social worker (LCSW) from Orlando, Florida. She is a coordinator with Postpartum Support International (PSI), providing peer support to women experiencing emotional complications from childbirth. She is also the founder of Hope's Bridge, an organization dedicated to advocating, educating, and providing support to mothers and their families as well as consulting with providers who work with new mothers in various capacities.