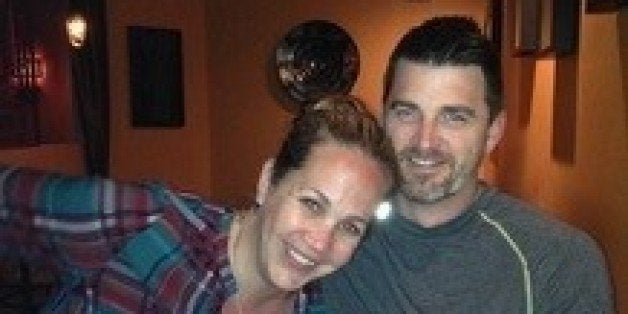 A wise man once told me: "Don't read the comments." Up until recently, I took that advice, mostly because I am a tad lazy and quick to move on after I spit out a piece of writing. But that warning eventually drew me to the comments section like it was cake, and I spent hours reading the thoughts of perfect strangers on my parenting skills, lifestyle, education, physical appearance, morals etc.
Don't get me wrong; most of these comments were kind, heartwarming and generated by people who stand with us as we share our story, but some, well, some were downright nasty, threatening and worst of all, grammar-defying. Now, I can get behind the fact that I might have a foul fucking mouth and strong opinions about autism, but if you're going to tell me off, can you at least use your computer's spell check? More importantly, could you read a little more of my message before you decide I am worth harassing? I am not always patient, but I am working on it, and I am pretty sure I have never called someone an "unholy C. U. Next Tuesday," but I probably will now.
Seriously, though, it kinda hurts. Here is what I need you to know:
1. I share our life, not because I want people to know that it's hard, but because I want people to be prepared for Kate and kids like her. 1% of the world's population is on the autism spectrum. Families across the world are doing the best they can with what little they have in terms of support. We won't be ignored.
2. I write as a form of therapy. I don't edit my feelings. I strongly feel that if I am honest about my thoughts at every stage of this trek, it could help someone, somewhere, down the line. At the very least, it helps me.
3. If you shared your thoughts and feelings in a public forum as I do; the good, the bad, and the embarrassing, would you expect/appreciate a fury of anger directed at you and your family?
If we have a difference of opinion, then please, feel free to share it because this conversation is an important one, but please, for the love of wine, take the hate down a notch. I'm a real person and I read the comments.
The following are real comments taken from the comments section of articles I have written (I'll spare you the vulgar ones):
"Your kid sure doesn't autistic. I read your "diagnosis" post. As an outsider, it sounds more like you're a neurotic parent projecting your own issues -- like not being able to bond with her child -- onto her."

"Autism is the diagnosis du jour, isn't it?"

"Oh dear. What a big fuss over such a non-event. Poser. Do you spend more time writing about life than living it?"

"That was extremely nice of him because I'm sure Kate is super F**@ng annoying!"

"'Thank you for not making me repeat those awful apologetic sentences that I so often say in public.' Seriously? Way to go on your poor parenting skills. Lord knows we would not want someone to control their screaming kid."

"Wow... This 'article' makes me want to pick on an autistic kid. I mean, he'll still play with me, so why not?"

"Judging by the picture, your daughter looks extremely young for an 'autism' diagnosis and I'm sure she's just been mis-diagnosed. Her behavior doesn't sound like 'autistic' behavior, but rather, just acting out that hasn't been disciplined. I really dislike parents who feel like they deserve special treatment for having 'special' children who they simply just don't discipline and post stories like this for fame."

"This person is so angry. It's anger brought on by guilt. The guilt that is associated with knowing that they failed to research the causes of autism prior to having a child. I've seen it time and time again. But it is a ficticious disease... just like alcoholism... come on, are you seriously going to tell me that bc a child is loud, doesn't want to pay attention, acting up, is not JUST A BAD CHILD WHO WONT LISTEN... no, you go give it a name to help people feel better about themselves... what makes it a disease?? b/c someone said so, came up with a name, and wrote about it??? how do u prove its a disease."

"This woman is a bitter bitch who resents that other people are saying exactly what she feels. She is just mirroring her own embarrassment at her child. This says more about her than anyone else. I have never heard someone talking shit about kids with autism. I hear a lot of mothers in fear of it, with a lot of empathy for mothers who ARE dealing with it. She is just defensive about it in a sad way. She needs to shut her cake hole and just help her children learn to live in a world that is difficult to navigate. You know, BE A FUCKING PARENT!"

"This article writer really needs to go to anger management classes..."

"I'm the other parent in the waiting room. The one with the polite, nonviolent child in need of PT, OT and Speech. I need YOU to control your child and to set the bar higher.

My son's diagnosis may not have t-shirts, commercials and fun runs, but since in society many resources are shared in education and medicine. you need to play by the rules of society. Often times. I feel bad for the "children with autism" 'cause they got cruddy parents not in touch with reality once that damn spectrum becomes the center of their lives. My son is silent, so I understand that it's easy to go down the rabbit hole of being the voice/advocate for your child and the emotions that come from having a child that is not typical. But that does not give you as a parent to project an identity of diagnosis onto a child. Creating this culture where it's fine to wear elastic pants as a 13-year-old, annoy people with talk of Minecraft, or throw a temper tantrum as a normal response.

In my opinion projecting a diagnosis onto a child is one of if not the most immoral things you can do. Rather than working and fighting through interventions and standards in behavior that this noisy population would rather have civil society lower it's standards even more makes me sick.

However, the internet eats it up with it's clickbait industry.

Eitherway, I suspect IF your child is acting like a brat in public, it's got less to do with what you excuse away as autism and MORE to do with the behaviors the child see's in you as a parent.

Maybe I've spent too much time in the waiting rooms of medical centers, but after being aggressively farted on by an obnoxious brat who knew what he was doing and witnessing his mom knowingly not discipline him, I say NO."

"This is a temper tantrum article. EVERYONE in the world has problems. No one should need to live autism or any other issue you have in order for there to be tolerance. Did you ever once stop to consider that you are NOT the center of the universe and other people may have problems that are more emergent than yours? Do you expect the person suffering from a migraine to sit and smile at you if your child is having a screaming tantrum for 5 minutes+???"