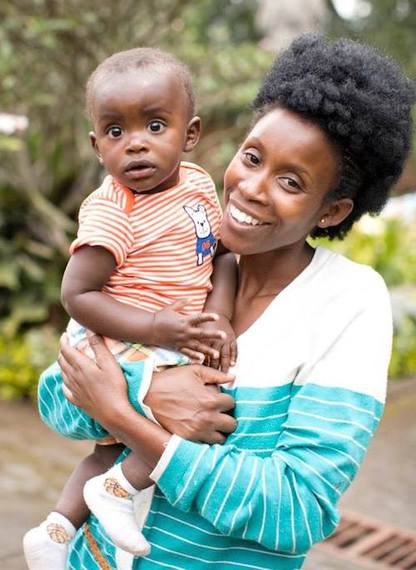 The ethos of No. 41 is simple: empowering one person can make an incredible impact. Since 2012, No. 41 has been inspiring and enabling women in Gisenyi, Rwanda to better their lives and community. It began with a group of women from the Noel Orphanage and a lesson on how to sew bags. Each bag means "no hunger for one:" the purchase of one bag funds one child's school meals for an entire year. So far, profits from the bags have helped provide 1,200 children and 36 teachers with hot, healthy lunches. No. 41 also provides 30 women artisans with a sustainable income which then allows 8 mothers to feed their 12 children, and provides jobs for 4 previously unemployed men to prepare school meals. In addition, 19 of 20 women from the orphanage are now attending a university. Through their work at No. 41, these women continue to make a difference in their own and in other people's lives. We had the chance to interview one of No. 41's survivor artisans, Jeanette, about her life, her experience working for No.41, and her dreams for the future:
Where were born?
I was born in The Democratic Republic of Congo in 1987. I am from Rwanda, though I was born in Congo, my parents are Rwandese and had been living in Congo as refugees since 1959. We came back to Rwanda in 1995.
Tell us about your family:
I am a widow with two children, ages 10 and 7 years. I still have both of my parents, one brother and two sisters.
Were you able to go to school?
I studied through Senior 2 (8th grade) until I became pregnant.
How do you feel when you're working?
I feel very happy when I am working. First, I know that I am lucky to have a job when there are many people who don't. Working allows me to care for my family and solve many of our problems. Additionally, I am very proud that my works also provides food and encouragement to other members of my community.
What is your favorite thing to make?
My favorite thing to make is bags. I enjoy learning the different styles and techniques. I like bright colors, particularly pink. I like them because when I wear them and they become dirty, I know it immediately, and I can clean them.
What inspires you in your work and/or your life?
Learning inspires me. I like making new things and making them well. I feel good when I hear from others that we (No.41) are making the new and good things.
How has economic independence impacted your life?
I feel comfortable and capable to be able to take care of my money and myself.
What are your dreams?
Oh, (laughs) I have many dreams! I am always dreaming! In 2012, No.41 asked me about my dreams, and I said I wanted to be a driver; today, I have now achieved that by completing driving school. I want to be a good mother and to look after my children very well. I want to help others. I need to own a car, and I would like to build a house.
What is a story you like to tell about your life?
I would like for people to know about my brother and his love for me. Even though I wasn't able to succeed in secondary school, my brother loved me so much and never left me alone. During that time, I learned about God's plan for me and it built me and gave me strength to continue with my life. I will succeed in my dreams and make my brother proud.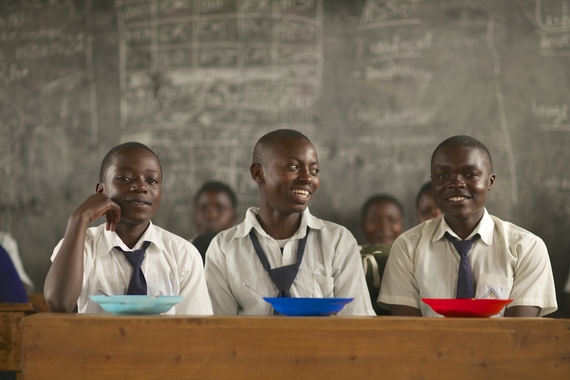 Learn more about No. 41 here.
This page contains materials from The Huffington Post and/or other third party writers. PricewaterhouseCoopers LLP ("PwC") has not selected or reviewed such third party content and it does not necessarily reflect the views of PwC. PwC does not endorse and is not affiliated with any such third party. The materials are provided for general information purposes only, should not be used as a substitute for consultation with professional advisors, and PwC shall have no liability or responsibility in connection therewith.
Calling all HuffPost superfans!
Sign up for membership to become a founding member and help shape HuffPost's next chapter