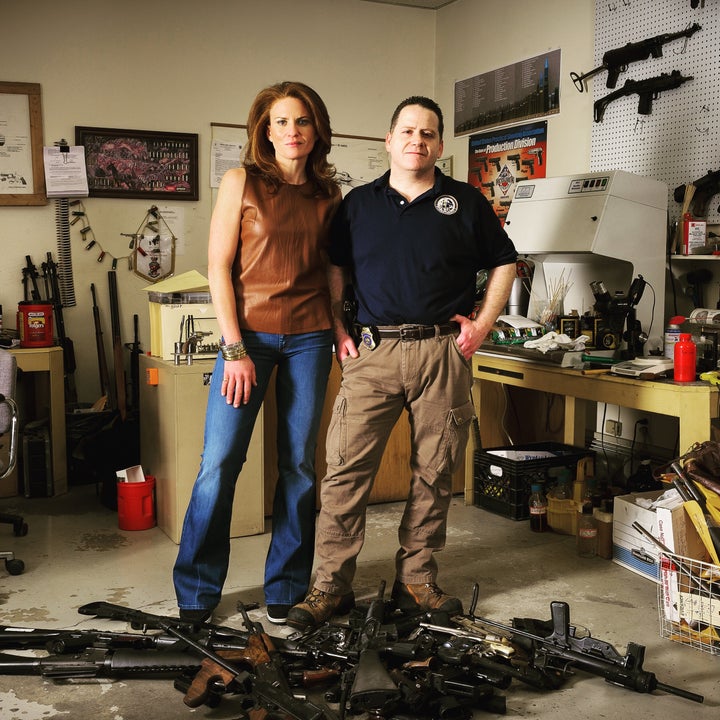 Let me take you through a day in my life.  On June 11, 2016, I am driven to work by an armed escort. I am wearing a white slim-fitting midi calf dress and three-inch heels. Sitting next to me in the vehicle is my eldest son, Max, who has accompanied me for the first time on a work trip. It is 9:50 a.m. when we ease onto Greenfield Road in Detroit. Located on 7 Mile. For two blocks before reaching our destination we pass over 200 men, women and children lined up single-file, carrying one to three guns each. All of them are black or hispanic. My driver, without prompting, tells me that my son will be assigned his own protection when we arrive. Before I have time to question my parenting judgment, news cameras begin flashing at the car and we turn into the parking lot. I have $25,000 ready to spend on guns and I have been planning this event for over a year. It is on.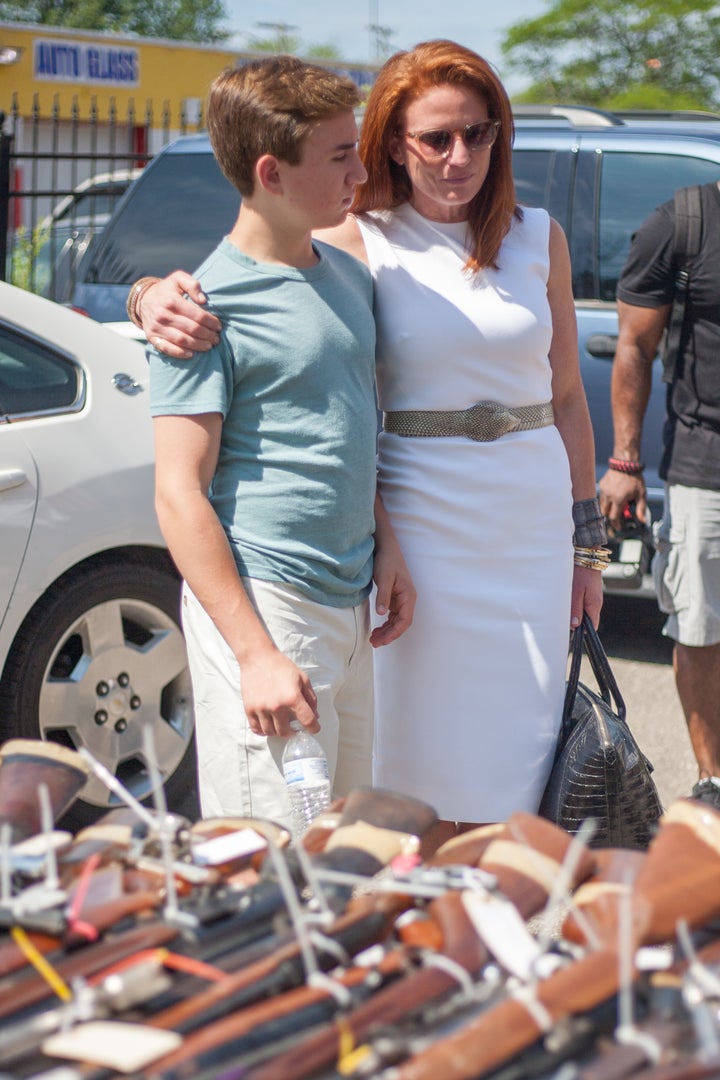 There are all different kinds of people who buy and sell weapons and ammunition. I happen to be a 47-year-old white woman from an affluent Connecticut suburb. But there are two things we all have in common. First, we will never limit our dealing to one type of weapon. In my case, I have bought everything from revolvers and self-loading pistols, rifles and carbines, submachine guns, assault rifles, and light machine guns to heavy machine guns, hand-held under-barrel and mounted grenade launchers, and recoilless rifles. Second, is that the arms dealing industry benefits greatly from societies who are at war. Think about it, the more guns your adversary has the more guns you need. War is a competitive sport. 
However, my arms dealing is very targeted. I only buy illicit and unwanted guns in poor urban neighborhoods that have been devastated by the highest number of gun deaths per capita. I have never bought a legally registered firearm. We don't ask any questions or record the identity of the sellers. We have only two requirements before we buy, the weapon must be functional (I DON'T pay for toy guns) and, unloaded.
In Newark, we bought a pistol that had a rap sheet nine murders long ― it was a gang gun, used by many. It had been kept under the wood board of the front stairs leading to a family home in the North Ward. In Detroit we bought an AK47 with a with a bayonet attached. In case you aren't familiar, a bayonet is a blade used in close combat. It was turned in by a teenage boy, about the same age as my son. Over and over again, I have learned that every gun tells a story. The stories each gun tells may be singular, however, our destinies are shared. Death is a great equalizer. These stories of violence in poor urban America have no voice in America. They are the stories of an invisible population. All of the guns that I have bought share a common thread of the intersection of gun culture and gun violence with racism and poverty. These guns come from communities who are at war and have been for generations. So, for survival, their citizens join armies, in the forms of gangs and groups, to defend themselves and their families.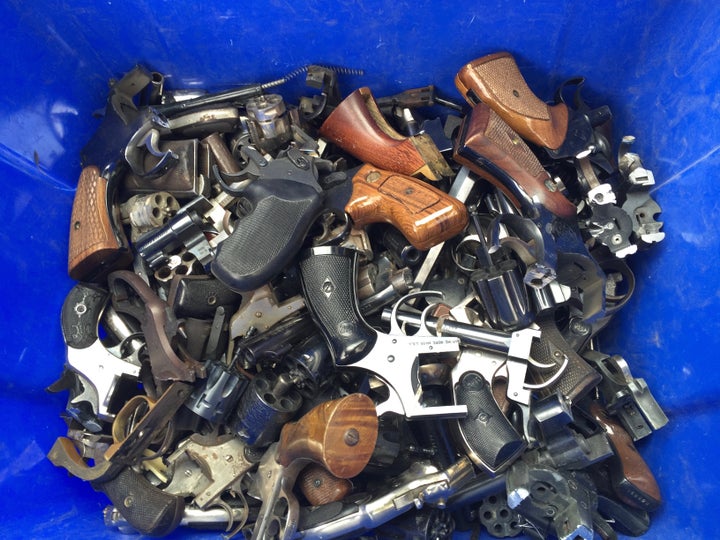 On average, 32 Americans are killed by gun violence every day, a disproportionate number of whom are black men ages 10-25 years old. That's apparently not breaking news. We have a Newtown every day in America.
This fall, we will again buy an arsenal of weapons off the streets of Detroit in partnership with the Wayne County Sheriff's office at Oak Grove African Methodist Episcopal Church in Detroit, per capita, the deadliest city in America. We will pay $50 per gun. This is huge. But only part of our work to create change. After buying the guns we render them inoperable. Permanently.
To sell the guns we partner with artists from a wide variety of disciplines. The art created is designed to permeate each sense and attract diverse minds to a conversation where one can learn about the realities of gun violence in America and engage in the process of peace. This is not political. This is not about sides. This is about saving lives. Heaven isn't segregated.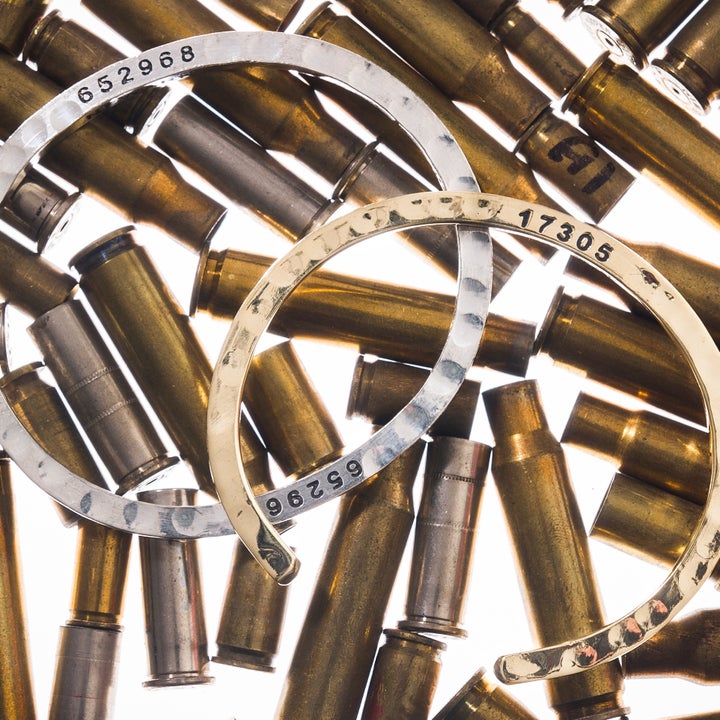 Calling all HuffPost superfans!
Sign up for membership to become a founding member and help shape HuffPost's next chapter