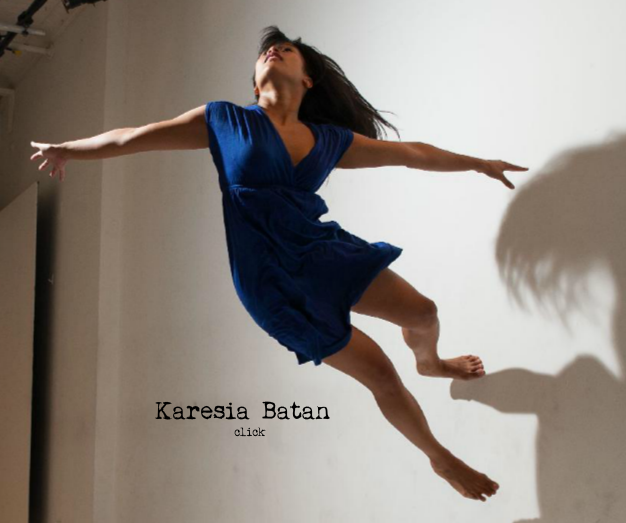 If I ask you what kind of person comes to a place, identifies a market and creates a product to fill it, what would you say?
Business person, entrepreneur...
Artists work in ways that blur these lines when their work provides new ways to generate income, validation and connections to the community.
The moment Karesia Batan pointed her toe at Queens, she looked for other dancers. Where were they rehearsing, making work, hanging out? The challenge of finding a community of dancers in the place she now calls home led Karesia, Choreographer/Producer, The Physical Plant and Director, Queensboro Dance Festival to create the Queensboro Dance Festival.
Who are you? How do you self identify?
I am a dancer, choreographer, and producer. I consciously make sure I identify as a dancer first and foremost, to remind myself to keep my artistic practice a priority throughout all my administrative duties.
It's definitely a constant effort to maintain a happy balance between my artist side and administrator side. I often try to find ways for the two sides to support one another directly-- for example, while I am founder/producer of the Queensboro Dance Festival, which presents only Queens-based choreographers, I also choreograph and perform to be a part of that community as a Queens-based dancer myself. I think of the other choreographers' festival experience first, to make sure their needs are being met and the festival makes a difference in their artistic endeavors and career building. I also want to make sure the festival is serving the public audience. So once the season's programming is in place, I try to participate as an artist as well. It actually also informs me of what the festival is like on the performer's end, so I can make improvements to the program for the following year.
"Karesia, you are an entrepreneur, an artist entrepreneur." I said, because as a funder, I am always delighted to support something that an artist creates that are born of generosity and brings transformation.
Howard Stevenson's definition of entrepreneurship as work that pioneers a truly innovative product, devises a new business model, creates a better or cheaper version of an existing product or targets an existing product to a new set of customers.
(Howard Stevenson is known as the godfather of entrepreneurial studies. Thomas Eisenmann, "Entrepreneurship: A Working Definition," Harvard Business Review, January 2013.)
Tell me, what are the benefits/ challenges of being both an artist and an administrator?
It is a daily, conscious effort to make time and mental space for both sides. I knew the festival would be a lot of work and I could easily be overwhelmed. What pulls me back to center is when I start saying No to what I love. For example, I was recently asked to be part of a festival in Martha's Vineyard. I already had an idea for it and the person I wanted to collaborate with wanted to do it. It was therapeutic, ripping ourselves away from the computer to our practice, to congratulate each other for being in the studio, to look at each other and say,"Yay! Let's go make stuff. How are we even doing this?" We made time to make a piece. You have to fight for what you want. We need to constantly stimulate our creative side.
Being able to see both sides, to have a 360 degree view, to be transparent about how both sides work together is a benefit. To sit on both sides of the mirror and see how to optimize both sides especially working on a festival where I can serve the community and participate as an artists. It creates a platform to share work. This is a benefit that is satisfying and challenging.
For me, the community comes first. There are 2: the community of artists and choreographers and the community that is the local public and the art appreciators. Theirs is the greater need and it comes first.
My organizational, multi-tasking, and time management skills have to consistently be on point, to make sure I am upholding all my duties as an arts administrator while making time for myself to still take dance class, and get in the studio to create. A main challenge is to make sure administration doesn't take over my schedule, as it's very easy to get bogged down with tasks and computer work. Taking time for dancing and creating cannot feel like a task the way sending e-mails or writing grants does. It's two different energies. I have to be committed to both sides and be able to switch modes. The benefit of being both is that I can find creative ways for my various skill sets and networks to keep advancing my dance and performance career, while still serving my Queens community. Feeling happy and fulfilled is an important gauge in everything I do.
What are you working on now?
Of course I am working on several things as both an artist and administrator, ha! Right now I am collaborating with a fellow Queens-based Filipino dancer to create a modern take of Filipino folk dance storytelling, which we will show in this year's Queensboro Dance Festival in October (which I also produce). I am also working within my neighborhood to help curate outdoor public dance programming for several existing land/space use projects for artists, with the goal to better engage the local residents with art. As a dancer, I'll be collaborating with a local visual artist this season as well in a live performance project, which could potentially be part of the outdoor public dance programming I'm working on.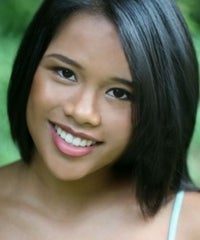 Where can people follow your work?
What advice do you have for people who make art and/or make art happen?
Be clear with yourself on the purpose and meaning of what you do. As an artist, personal meaning and purpose is important, and we can choose how we want to communicate or share this with an audience; we can choose how we want to be understood. As a producer or administrator, it's always helped me to focus on what the mission is. It keeps the trajectory of growth clear; it guides how the program should develop and expand. Make sure it is fulfilling a public (audience or artist) need that is currently not being met.
And believe in everything you do!
Hoong Yee is a writer who draws. She is the author of Rabbit Mooncakes, a children's picture book and the Executive Director of the Queens Council on the Arts. Hoong Yee is married to a nice Jewish boy and they live in Rockaway Beach, NY with their family. Visit her website at hoongyee.com
Popular in the Community