This Forbes 30 Under 30 marketing whiz went from not knowing a word of English to being one of LinkedIn's Top Voices and a published author.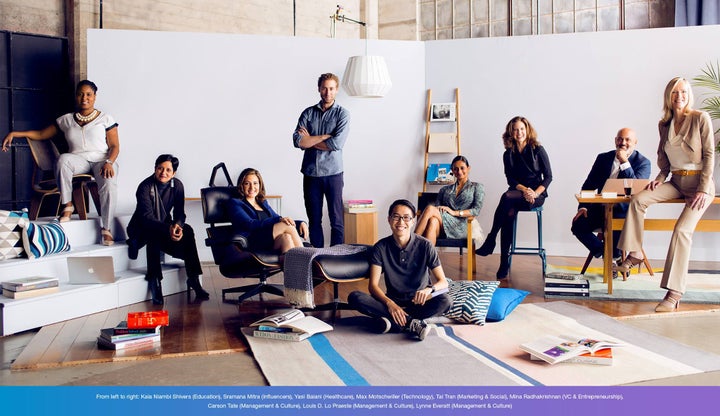 Today, Tai is the Head of Content & Brand Development at SelfScore, a fin-tech startup based in Menlo Park, California. At SelfScore, he is helping other immigrants and millennnials through the development of financial literacy content. Prior to SelfScore, he led content and digital marketing efforts at Apple and Samsung. Tai is an alum of the Haas School of Business, UC Berkeley.
[KC]: Tell me about yourself. [Let's start off with what you did in college.]
[TT]: I'm a Cal Grad. [I] studied Business Administration with an emphasis on marketing. During my time at Cal, I [was] teaching several classes in digital marketing. Early on in my career, I've had the fortune to work with a lot of big blue chip tech companies including Samsung and Apple, where I led their digital and content marketing strategy. And in that capacity, I've been given the opportunity to work with big brands in a very interesting way to do something that's very unconventional: human communications through an emerging platform like social.
I recently left Apple to focus more on work in the start-up environment and also in the impact space as well. So I joined a financial startup called SelfScore. … [I've started asking myself] the why and the purpose behind my work. That's a lot of privilege to have from an immigrant background where our parent's generation has always [focused on the idea that] "You have to work."
[KC]: What is SelfScore focused on?
[TT]: I'm working with them to develop their brand as they scale, but also working around content strategy and content marketing with financial literacy. [SelfScore asks the question:] "How can we prepare the next generation of young professionals, particularly millennials, to be more financially literate?"
[KC]: What drew you to this line of work?
[TT]: [The question that I have been asking myself is]: Can I use my skill set and professional skills in marketing communications to really create an impact? ... Where does the professional work and impact work intersect? It's great to be able to look and find work that I enjoy, but also provides a lot of professional skills.
From Vietnam to LinkedIn Top Voice
[KC]: Let's go back to your roots. Tell me why did your family come to the United States and where did they come from?
[TT]: My family and I, my parents, my older brother and myself, we immigrated to the United States when I was 6 from Vietnam. … At that time, the infrastructure in Vietnam was very different back then. In the late 1990s, there was still a lot of work that needed to be done. My parents saw the United States as the place where my brother and I would be best suited to find a better future. I was glad they took that bold move for the family. For younger generations to immigrate, it may not be as difficult, but for my parents' generation, I'm sure they left behind a lot of things.
[KC]: Yeah there must have been a disruption to an old way of life and a disruption to what they knew. Did you guys ever go back to Vietnam?
[TT]: Our financial situation didn't allow us to go back often. The last time I went back was probably around 13 years ago, one year after my grandpa passed away. My memory [of Vietnam] is through my parent's stories of how [it] was. A lot of my experience has now been more Americanized now.
[KC]: Were there any triggers for why your parents made the decision to move?
"'Both my parents worked as street vendors in Vietnam. They sold a popular street snack called hot buns [known as bánh bao in Vietnamese]. They asked [themselves at the time], "Is that what they want me and my brother to be 20 years from now?'"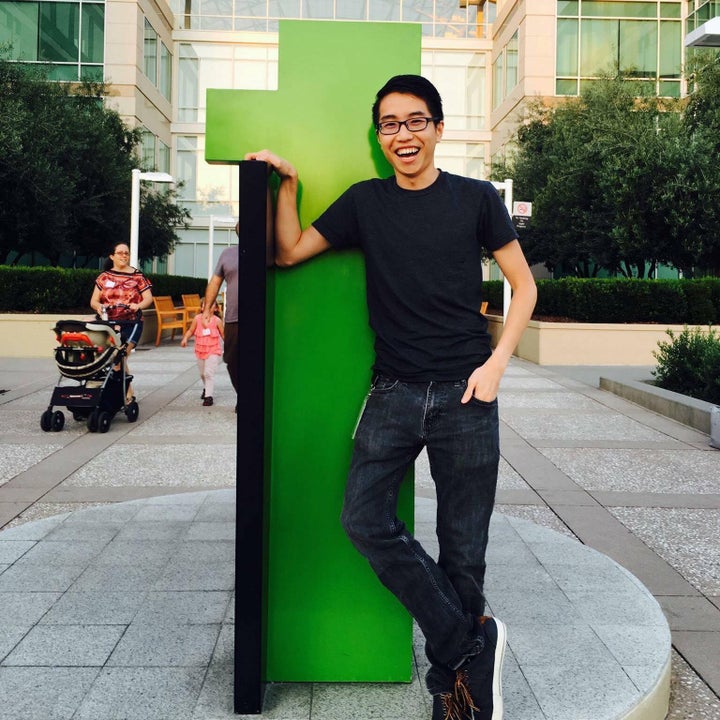 … They wanted the next generation to be better than them. Who knows what I would have been 20 years from now [or] whether I would have graduated from high school or even [gone] to college. There were a lot of variables and unknowns. I think at the time in Vietnam, the infrastructure wasn't there to [guarantee that their] son would most likely go to college. I think we take it for granted in the United States that the school system pushes [children] through from elementary school to middle school to high school and hopefully college, if that's where you want to go. … I think ultimately for them, they were looking for a better future where my brother and I wouldn't be street vendors like them.
[KC]: Give me a sense of the progression of their goals and your parents' immediate steps in immigrating.
[TT]: I think we came to the US with probably around 100 dollars in our pocket, and for the most part we lived with my grandma for a while. I think the first couple of steps to be in America for us was to find a job and to speak English. They needed to start looking for schools for my brother and me to attend. A lot of those initial steps you have to start right away. You didn't have time to rest… "You're here in America now. You need to work. You need to start pulling all your levers. You worked so hard just to get here. It doesn't make sense once you get here to sit down and rest." Even from the first day, they worked tirelessly. They took English as a second language class to have basic English skills to go to interviews, to go to work.
[My dad's first job] was to work in a factory to manufacture bicycle lights. He worked that job throughout my college career to support family. It was really about tirelessly [trying to] find avenues for financial support; and at the same time to look to infrastructure for me and my brother to be successful, picking out schools and picking out where to live. [These are] the small things we take for granted: How do I even get to work? How do I get my kids to school? They didn't have a car. How can we find [jobs and schools within walking distance]? That was the genesis of our story.
[KC]: What is the biggest dream when you were young? Sometimes our family's experiences shape our perception of what we could or couldn't achieve to some extent. When you were growing up, what kind of things were your parents telling you in terms of what they wanted you to be or how you imagined yourself to be when you were graduating college?
[TT]: Surprisingly, even though I'm from [an] Asian background, they never pushed [me] to any set career path. I think for them, they didn't know the American education system. They just knew go to college, get a good career and you'll be well off. They gave me autonomy and flexibility. … I saw that as a blessing and a curse. I have the autonomy to navigate but I didn't have the support system. They didn't sit down and have a career planning [session]: "Tai, if you want to be a doctor. Do XYZ."
My parents [never] finished high school. [They'd tell us,] "You're going to be doing a lot of labor intensive jobs, if you don't go to college. Maybe, they lived vicariously through us. When they were in their 20s, they didn't have that infrastructure to go to college or pursue a career. They worked very, very hard to support the family.
A lot of first generation graduates, we don't communicate [our] emotions like American families. But you can see [your family's] struggles or their work ethic through how your parents work and their determination. That's what they imparted [to] me. It's about that perseverance and that [belief that] hard work will pay off.
[KC]: If you weren't in tech what would you be doing?
[TT]: Early on in America, I always wanted to be a teacher. The teachers that I had when I first came to America set me up for success. At that time, I didn't know English. At that time, I didn't know much. You needed English to learn other subjects. You can't learn science or start doing math unless you can communicate with your teachers. And I was thinking a lot about being a teacher. I see the impact they can have on students, which has been life-changing in my case.
[KC]: What is your motivation in life?
[TT]: I always wanted to make enough money to live a comfortable life. I want to be able to help my parents and live a lifestyle to be comfortable, to be better than the previous generation.
Throughout college, I focused on the idea that I want to have a career that can help pay a better lifestyle. And I tried to do a little more marketing and business, and I found a lot of fulfillment in doing marketing in tech.
But I think to this day, teaching and mentoring and coaching still have a big place in my heart. I [loved] teaching at Haas and writing and speaking at large-scale events like TEDx and Forbes CMO Summit. Can I coach and inspire the next generation—immigrants, disadvantaged students, and just young professionals in general?
[KC]: I see the connection between teaching and marketing to some extent. How did that calling become clearer over time?
[TT]: My first 5-7 years [was spent trying] to master the English language … English has always been my worst subject. I couldn't communicate very well. I couldn't write very well. I went to a lot of tutoring. If I went home, my parents weren't going to be able to help—not because they didn't want to—but they didn't have the ability to. Early on, I took advantage of the American education system to set myself up for success…
[Later on,] I did a lot of tutoring for second language learners. I grew up in a district where there were a lot of second language learners. I tried to do my best to help those students in the way that I was able to find support in my teachers and peers.
[KC]: How did your tutoring experience evolve into your exploration of marketing? Did that start in college?
[TT]: In high school, I was still going through the motions, knowing that you had to graduate from high school to go to college. College was when I was beginning to think more thoughtfully about my career. [I began to think of the overlaps between marketing, tutoring, and teaching.] As an instructor, you're trying to impart key learning to students; you're breaking down big concepts into digestible components. As a marketer, I'm doing very similar things.
From a brand level, you have key messaging and key positioning. [You] think about what emotions or feelings you want to evoke when a customer thinks about your brand. A marketer needs to distill a lot of these big emotions and break it down to campaigns, to copies, and to pivotal moments in a brand whether it's in a commercial, whether you see them through social media, whether you see them in a print ad. You wait in line at a bus station and you see printed material. How can you translate these big marketing strategies into a way consumers can understand? I see myself as an instructor for the brand. I think that's where the overlap between marketing and teaching intersect a lot.
I think that's why I find a lot of enjoyment in marketing. I find new ways to teach people. I'm doing more instructional marketing. I'm teaching people how to use a product in a new way. Or with SelfScore, [I'm asking myself,] "How can I use marketing as a platform to teach people about financial literacy to an audience that has always been known to not be that responsible or educated around financial literacy?"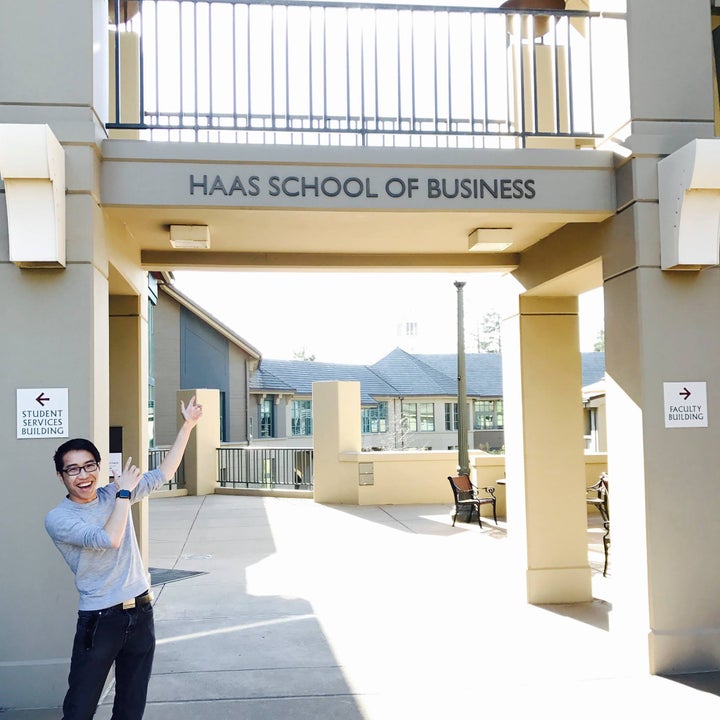 [KC]: There's definitely an element of storytelling interwoven through all of those things. You mentioned a lot of your thinking around finding purpose came to the forefront when you were in college. Was there an experience in particular that struck you like a hammer and made you think "This is what I'm meant to do?"
When I went to college, like many first generation and students from immigrant backgrounds, a lot of people felt they had impostor syndrome. I definitely felt that when I first got to Berkeley. When I first started, I did not know why I got accepted. I explored many different types of careers.
Marketing was that calling. I enjoyed working with people and enjoyed communicating with people in a way that they would actually listen. As a marketer, you can communicate all you want, but good marketers are the ones that can communicate and get people to listen.
And I thought that [it] was such a powerful platform. You can use that for social impact as well. As I was able to navigate the world of marketing, as I was able to be recognized for my work through Forbes and LinkedIn, as I write on platforms that give me an audience of hundreds of thousands to millions of people, I had a platform to not just talk about marketing, but talk about my background and empowering other people to share their stories, too!
I felt my story was one of millions that are still ready to be unearthed, especially with second language learners where writing and public speaking [are] not something that come naturally. English has never been my strongest forte.
[KC]: And look at you now!
I know right? And 2 years ago, in 2015 I was part of the LinkedIn Top Voices inaugural list where they celebrate 90 writers across 9 verticals from Marketing to Education. Bill Gates was on that list, and I was the youngest person for the Marketing and Advertising list. Who would have known that Tai, the one struggled and got very low scores in standardized testing in English [when he was between 6 to 10 years old would now be on] and this list being recognized as a writer? For me, that was a very empowering moment to recognize that I had a platform, and I can use it for my career, for personal, and for social impact.
[KC]: Tell me how that started. Was it an organic process? Was it a goal you set in your mind that you wanted to get on this platform?
It started in January 2015. ... I felt that writing in general and documenting growth was a huge thing for me in 2015. I'm going to make a commitment to write once a month. At that time, LinkedIn was a platform that I was on already. I felt I was building a good personal brand.
Before then, LinkedIn only allowed LinkedIn influencers to publish—the Richard Branson's, the Bill Gates'—to write on the platform. In early 2015, they allowed all users to publish. I thought this is a very interesting time to write, and to write for the sake [of sharing] ideas at scale.
[KC]: What was your first article about?
[TT]: My first article was [about] how to land a fulfilling full time job or internship. A lot of my friends came to me and would talk a lot about these topics. Instead of a 1:1 session that I have to do with a 100 people, I can write and share this idea at scale and have an impact on a more global perspective. That article got over 10,000 views. That was a catalyst for more to come. My most viewed article today [has] over half a million views. Getting that level of readership has never been something I would have imagined to have on that platform. I wrote at the beginning for personal development, and I realized that there are people out there that are looking for these kind of stories and looking for [this] kind of inspiration to learn from and actually grow from. That's when I recognized that writing is a good platform to share ideas at scale. I started out with a couple hundred connections with very close friends and colleagues. That was in early 2015, and now 2 years later, I'm at over 170,000 followers now.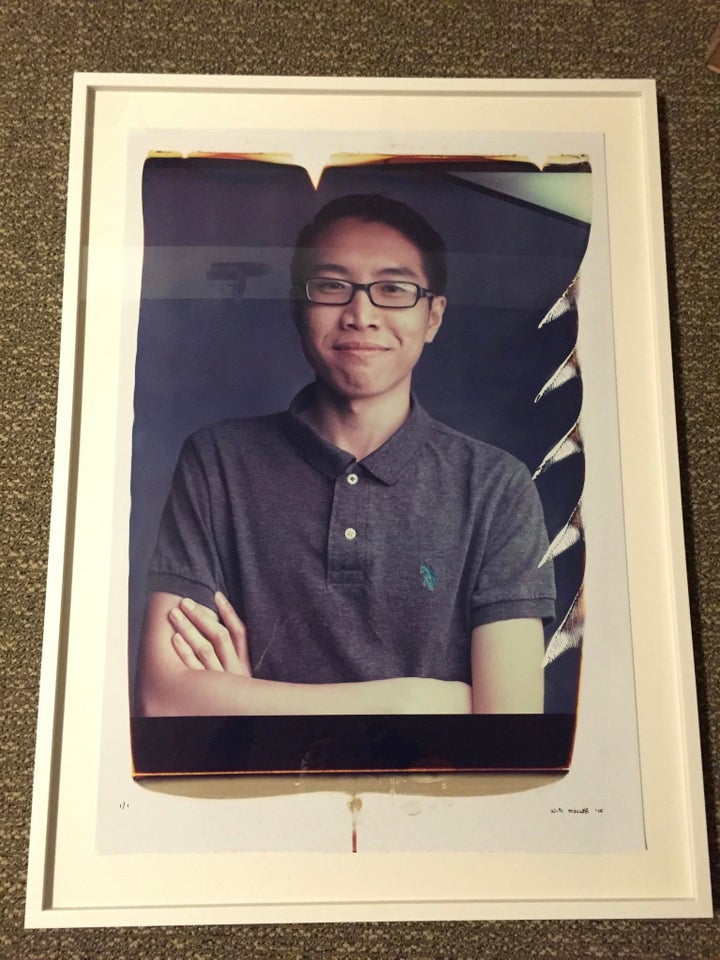 [KC]: Have those numbers sunk in?
[TT]: That is still very surreal for me. A lot of my writing is being seen by not just people in the United States, but [globally]. I see these emails on a day to day basis. "Your story—I read it, and it meant a lot to me. I felt like I could be a writer too. I can share my story on a platform liked LinkedIn." "Just because I'm an international student doesn't mean I can't write." If you have a story to tell, tell it. Don't feel English is going to be a barrier for you to share your ideas. A lot of my impact is at an international stage. A lot of the students that reach out to me are from other countries. That's something I never thought I could have done.
It's incredible to look back. To this day LinkedIn publishing has a very fond place in my heart since I felt that it gave me a platform to [go from someone] who grew up in a very small neighborhood in a small district in southern California [to now] being at the epicenter of Silicon Valley. … I would say that is a testament to the American Dream, that ability to work very hard to get what you need. And when you don't have the resources needed, you go out and you look for those resources. Along the way, I found many mentors and many people that have given me an opportunity and a chance to really help enrich my experience. [And I'd like to take this time to thank some of these mentors as well: Jenny Rooney and Steve Olenski from Forbes, Kathryn Bader, Debra Goldentyer, and Marney Randle from UC Berkeley, Kevin Young, Marisa Brown, and Joe Hines from Apple, Daniel Roth, Maya Pope-Chappell, and Itamar Orgad from LinkedIn, and Doreet Schneider from Samsung.]
[KC]: So, you didn't have this goal in this mind to be on this list or [that] you were going to be a Top Voice? You were organically exploring your passion?
[TT]: It's a very interesting experience. LinkedIn, at the time, was trying to appeal to more millennial young professionals. I saw potential and value in that. Now fast forward 2 years. There's many more students writing. I taught a class that helped students write more on LinkedIn, on how students can build influence and thought leadership while they were in school. For the most part, I never thought about being on the Top Voice list. When LinkedIn reached out to me, [they told me,] "You're part of the 90 people in our inaugural list, we're going to drive you into the city, and you're going to have a photoshoot for 6 hours. You're going to be the youngest person in that photoshoot."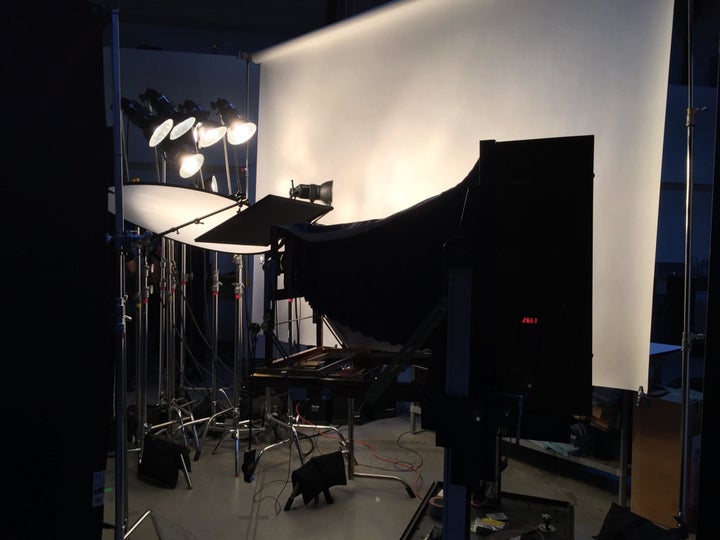 That was a very surreal moment for me, since I was picked up in a limousine. The driver was like "Hello, Mr. Tran, We're going to drive you to this hotel. You're going to have this photoshoot tomorrow morning."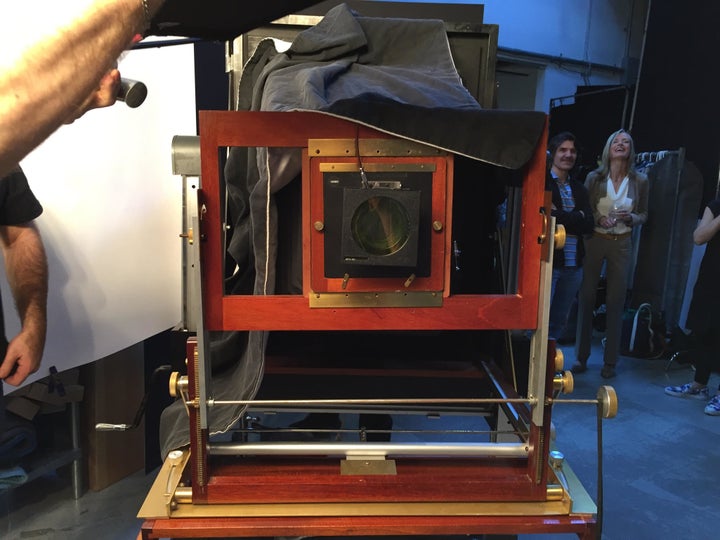 English was never my strongest subject and I took a chance to share my voice and I think people appreciated that. I'm pretty sure if someone looked back at my post, there's probably occasional English mistakes somewhere but people understand [because] I let people know that I was not writing from the lens that I'm a professional writer. I don't have a team of copywriters or editors that proofread my writing 24/7. I'm not trying to claim that I'm the executive or the consultant that knows everything about marketing or everything about leadership. I'm talking from the perspective of a millennial.
With a Little Help from My Friends
[KC]: What keeps you grounded? When all this huge success happens, what keeps you grounded to your roots and your motivations and being authentic?
[TT]: It's a good question to ask. As of late, I'm asking that question a lot. How do I stay grounded despite a lot of these personal and career milestones so far? … I would say I rely on a strong network of close friends and close mentors. I talk to them a lot about my own experiences. I have a lot friends who also come from an immigrant background. They understand what it means. To have a network of friends, people that you trust, people that know you for you, not because you're Tai "Top Voice" or Tai "30 under 30." They understand your flaws. I think for me that's the biggest thing.
When I go back to UC Berkeley, I definitely feel there's some idolization that comes into play. It's kind of like the iceberg analogy. People [who] don't know you see the surface level of it. They think it's all success and no flaws.
[KC]: How do your friends keep your grounded?
[TT]: They know my flaws. They know who I am as a person and they accept me for my flaws. For me, I try to embrace a lot of my flaws and areas I can still work on. … Staying connected and talking to people in a very personal setting and not just talking through social media [are another way]. I want to talk in person to people. … I have a lot of close friends who understand that and they hear my low moments.
Social media can be that very toxic environment where it's always about triumph and less about the failure, and less about the key learnings. I think that's something I've always been trying to embrace more on a personal level. I try to say embrace vulnerability because that an opportunity for you to share to your audience that. It's not just always success. It's not always the moments in your life where you make big splashes. … [It's also when] you have struggled and you have failed and you have learned a lot from that.
If I can, I'd love to give a special mention to some of these friends for all their support: Benna, Helen, Jessie, Kevin, Leah, Lily, Ngoc, and Neil!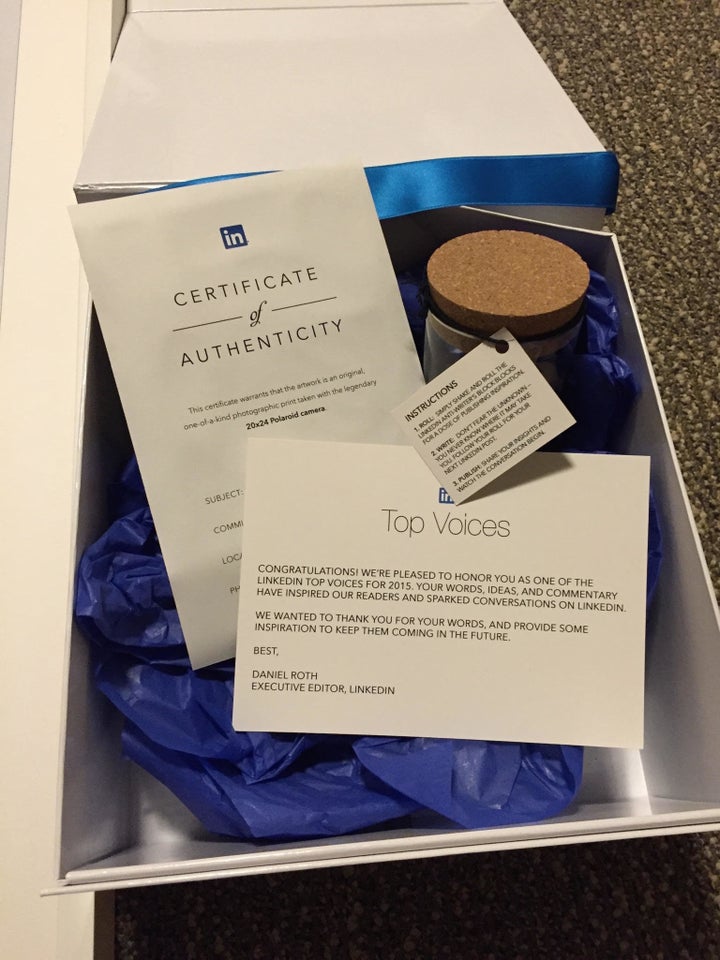 [KC]: Marketers have a term for sustaining relationships with their customers called customer relationship management (CRM). What is your schedule for your personal relationship management?
[TT]: From a tactical standpoint, I tell people you got to love building relationships for this to be worth it. If you're doing this and seeing this as a chore—"I have to remember to check in with my mentor"—I think you're doing it wrong. If it becomes a checklist, it becomes another task on your plate.
I don't constantly reach out to my mentors because I know they're super busy too. I have mentees as I mentor as well. I'm not waking up every single morning waiting for your email. So don't worry about following up constantly.
Don't forget about them, but when it comes to career success I think for me, whenever I hit a critical milestone, I make sure I show gratitude to my mentors by either tagging them in a social media post, mentioning them, or sending them an email. Or I Facebook message or text them. "Even though you have not been involved in this new job transition, you were part of that journey along the way."[T]hey appreciate that. "I was just driving home today and thinking about XYZ and that reminds me of our last conversation, and I wanted to check in and see how you're doing."
[KC]: You see your mentors as friends. It's not about engineered branding…
Very correct. You bring up a good point. I spoke to this one Cal grad yesterday and he asked, "How do you stay in touch with close friends?" I feel that I do the same things as with my close friends as with my mentors. If you treat your mentors as a close group of people you trust, that's where authenticity kicks in. You're not there for favors. [I think] your mentors want you, at one point in your career, to outshine them. The most successful mentors are the ones that look for potential.
[KC]: I've heard you're an avid reader. What is one book you would you recommend to young professionals, especially immigrants?
[TT]: One of my all-time favorite books is The Startup of You by Reid Hoffman, co-founder of LinkedIn. The book forced me to think about my career beyond just the present. When we land a job, many of us, especially immigrants, tend to credit it to luck—again going back to the imposter syndrome. This leads to a vicious cycle where most immigrants and young professionals feel that they owe their entire career to their employer. The Startup of You argues that our career should be in a permanent beta and we owe it to ourselves to explore all possibilities. In other words, don't grow too attached to one employer or one plan that will lead us to tunnel vision. View and develop your career as a marathon, not sprints, be opportunistic in the opportunities that come your way. The Startup of You is one of the many inspirations for my upcoming book Zero to Infinity.
The Challenges of Assimilation - Is there such a thing as "too Asian?"
[KC]: Something you said earlier in the conversation was how a mentor's greatest wish is to be surpassed by their mentees. And it echoes the immigrant dream having your parents aspire for more for their kids.
[TT]: For my parents, now I'm in their position. I'm about the same age as my mom when she first came to America. [I think to myself,] "Wow, I have so many aspirations right now as someone in their early 20s and want to do all these great things." And I have to imagine my parents probably had those same ambitions when they first came to America, too. What could they have done?
They could have gone on to maybe take classes at community colleges and hopefully found a different occupation in America. [In the] short term, that would have been very beneficial for them, but someone still needs to feed the family, right? … They [decided to] forgo their own dreams so that my brother and I could go off and fulfill our own dreams of what we want to do.
[KC]: How did these sacrifices affect your family?
[TT]: They didn't get to spend a lot of time with my brother and [me]. They're not just sacrificing labor, work, and dreams. They're also sacrificing a lot of family time as well. Children as they grow up, they kind of understand that, but when they're younger they're like "Why weren't my parents there for me when I was going through all these things?" You start remembering, "Oh right, they were working very hard."
They sacrifice the negative perception that they have with their kids potentially ("Oh, I'm being neglected") and they're still going out to [make] all these sacrifices to make it … that financially you're clothed, you have a roof over your head, you have food on your plate. That's the ultimate sacrifice: to be able to sacrifice your own aspirations or dreams to be able to fulfill that for kids. That for me is just a huge thing. I don't take that lightly.
[KC]: What sacrifices did you have to make?
[TT]: Earlier on I always wanted to be a teacher, I always wanted to be able to teach and to be honest with you, I made more of a financial decision. Growing up [in a low income family], I was not sure whether the teaching route was going to be able to support my parents financially. That's when I took a step back, and I [said] maybe I want to do something in business. … Fast forward a couple years, … I [now] have the privilege now to think about what job I want to take and what impact I want to have. The compensation [and] the titles are still in the picture, but now I have a third component…
I left Apple to pursue my why, the purpose of my work, and I've come to a point where I can now have that conversation with myself. I have to credit that to social mobility, and that's part of being in America. I came here not knowing much, not knowing the opportunities I could have, had the potential I could have. Along the way I found great people, great mentors, a great support system, [and] great infrastructure from an education standpoint.
[KC]: What was the biggest challenge for you/your family while they were immigrating?
[TT]: The language barrier has always been the biggest thing for my family. … Everything I take for granted today, like ordering a meal at In-n-Out was climbing a mountain for my parents. How do you even order food? … Every small thing we take for granted as first generation group in general, basic necessities were a huge challenge back then.
Why should we hire someone who is a second language learner? How can my dad show, "I am also an American. My English might not be the best, but I can still do my work very well" and not face those biases in the interview?
"Early on in my career, I still have this impostor syndrome feeling that I have never fit in. I have never been assimilated. All of a sudden in a job interview, they see my first name and last name, [which are both foreign sounding. They think,] "He might not be an English speaker. He might be an international student. He might not have a visa to work here." That was the baggage I put on myself as I did every interview…"
I knew I had the skill set. I knew I had good education at UC Berkeley… Even then I still felt that there was this baggage on me. I don't know if people are going to see me in a different light because my name still sounds so Asian… That baggage for me was the biggest challenge for me not just through childhood, but even as of late. I've learned to embrace a lot of my diversity.
[KC]: You even used a qualifier when you used "so Asian" as opposed to just "being Asian", as if there are levels of being a certain identity. There's this element of self-assertion from a cultural perspective.
[TT]: It is! It's very, very true… As I go after my career, as I have a lot of these bigger platformers to talk on, whether it is at a TEDx stage or publishing on LinkedIn where 100,000 people are reading through my stuff or speaking at big conferences like Forbes CMO Summit, I felt like I had an opportunity to really talk about these [taboo] topics.
As someone who is an immigrant, and as someone who is a second-language learner, as someone who was not born here, I bring a lot to the table… I bring ideas that have not touched on just given my background. When they think about markets. What market can we go after next? Let's go after the millennials! Which is [who] all the tech companies are trying to go after today. How about the immigrant? How about the immigrant that just came to the US? Or grew up in the US? These are millennials!
[KC]: How should a marketer look at immigrants?
"A lot of millennials are immigrants. A lot of immigrants today are millennials. Millennials aren't just U.S. born anymore. ... Use diversity as a vehicle or mechanism for innovation. See that as a competitive advantage, not as a flaw or a weakness. I think that's when I realized, once I started embracing all these traits about me, I started recognizing value and purpose in my career."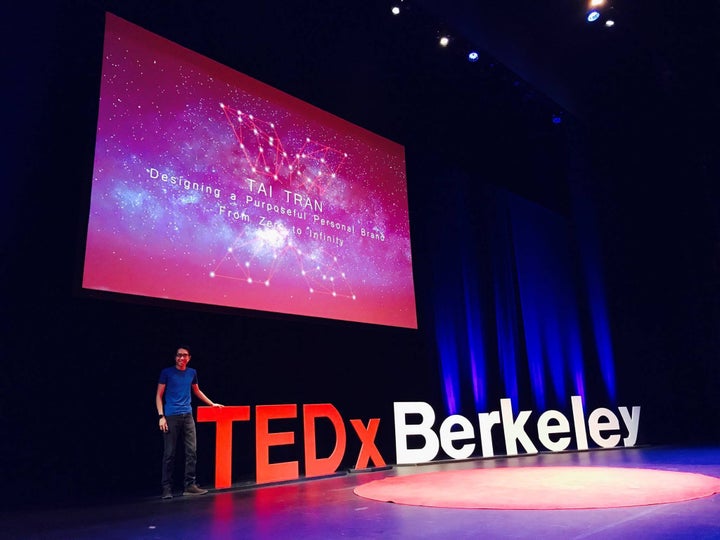 Finding Purpose in Your Career
[KC]: On the topic of purpose, what drives you, Tai, to do what you do? It sounds like success to some degree is one theme, but what are others?
[TT]: As I'm going through different stages in my career and life, I think motivations and drivers are changing constantly. For me it was always about financial stability. That was my motivator to be successful. The overarching theme is success, but I think there are pillars [of] why want to be successful. [Now] it's about helping others and helping them empower [themselves] to find their potential as well. Early on in my career, I've had many great mentors, peers, and friends who have helped unearth and amplify [my potential]. I want to do that same thing for the younger generation, people who many not have that support system at home. [I see people say they] do a lot of writing, but they don't think about how [they] can writing turn into a career. As a writer, you can think about being a marketer, a product marketing manager. You can do so many things.
[KC]: How do you see success in light of your immigrant heritage?
[TT]: My motivators and drivers have gone from financial stability to being able to see my work has an impact, has a purpose, and making sure I stay grounded and remembering my roots and remembering where I come from. … I do think as people become successful in their own way, they try to leave behind the things that made them [who they are]. [They might say,] "I don't want to be associated with being an immigrant. I don't want to associate myself with things that will make me less American."
[KC]: How has your success shaped your decision to move to the social impact space?
[TT]: I closed my chapter working at a corporate Fortune 500, at Apple and Samsung. ... And now it's finding work and projects that I'm very proud of. That could be in my profession where I help build out financial literacy for young adults and millennials but it could also come from outside work, work like nonprofits, things that are helping our community at the very grassroots level or even taking the opportunity going on the stage of TEDx or even doing this interview itself and unearthing a lot of these unheard voices or unheard stories that are just worth sharing. My story might not fit somebody else, but if there are hundreds and thousands of stories being shared. Someone out there, someone who could have been me 20 years ago as they read something like this and they see some commonality, I hope that this gives them the motivation to work harder to go after higher education, work super hard, and know there's light at the end of the tunnel.
[KC]: Can you summarize what this journey from college to Apple to SelfScore means to you as an immigrant?
[TT]: When I entered college, it has always about financial stability. I worked at a lot of blue chip companies because I knew "corporate" means stability. ... My dream has always been to work at an Apple, a Google, a Facebook, and I got there... I'm fortunate enough the higher education system here in the US has empowered me to do a lot of those great things. And now I'm what? I'm still in my early 20's. Now I even have the opportunity to even think about making sure my work aligns with my value. I think that's powerful. I don't think I would have had this opportunity elsewhere.
If I was still in Vietnam I don't know where I would be. Now I'm in Silicon Valley, at the epicenter. I'm able to work at very prestigious brands. I'm having conversations with people at Forbes Magazine at LinkedIn. Not to be cliché, I'm at the heart at a lot of the innovation that's happening around the world, where there's autonomous cars or using social media as a way of communication platform. It's a very surreal moment. The last bit I have to say is I encourage or empower other people. You don't have to even have an upward story. Share the stories that you have and be empowered to share your narrative. You don't know who that might impact.
Triumph
[KC]: You're synthesizing a couple different themes in your story how you brought yourself up, how you're self-actualizing and orienting your work towards your values. Tying it a bit more back to the immigrant narrative—I'm sure your parents are so proud of all you have accomplished, I know in Asian households, there's not too much about talking openly about your emotions. Do you guys share insights about your trajectory or the good old days or how far you've come? What does that look like in your household? I joke a lot about this.
[TT]: With my parents, it's very hard for me to describe. Being on Forbes 30 Under 30 list, it's a huge deal for me, and I think that's a huge deal for a lot of people in tech and in the Valley. But for them, when I explain to them, "Oh, I was part of this magazine" for them it's like "Oh yeah, you're featured on this newspaper." They don't understand the magnitude of what this list means. … We don't talk a lot about this success. For them going coming to America, going through all these sacrifices… Putting me through college, they know I'm going to be doing great things.
[KC]: Does that ground you? Does that frustrate you? What was your initial reaction and what is it now [if the two reactions are different]?
[TT]: It keeps me grounded and I want to keep it that way. I don't want [my parents] to think of me as a big shot. That's how it was when I was growing up, right? My parents didn't know a lot about the American culture and nor did I. They didn't know about a lot of these things. They don't what it means to work at Apple, they just know that, "Oh, you have a job."
Reflecting on His Experiences
[KC]: What is one takeaway that you want readers to learn about your immigration experience?
[TT]: For immigrants, [dream] about the impossible and [go] after what you truly want. At one point you're going to feel the baggage of your identity of who you are.
"There are going to be moments in time, where you're going to try to bury that baggage away. And I've done that as well. And now that I've grown up more, I don't see [my immigrant identity] as baggage. These are key qualities that make me more valuable as an employee. It makes me more well-rounded. It gives me a world perspective. It gives me a diverse background."
For people who don't know immigrants as much, give people a chance! Not just being an immigrant, but [as] someone who had no network prior to going to Silicon Valley, it's about giving this group a chance. [Immigrants are] here because they want to find a better opportunity either for themselves or for their next generation. They're very determined. They're very hard working.
For me, I want to be able to give back. I've come to a point in my career where I've worked with many established brands and media platforms (Forbes LinkedIn), and I really see that as an inflection point for me to start paying it forward and giving it back, not just the underrepresented minority group, or the low income group, but to everybody!
I think everybody deserves a chance, and until you give someone a chance, you won't know what they can do...
Immigrants need it more than anybody else because they don't have that infrastructure early on in their lives. Even after 5, 10 or 15 years in the United States, they might not still have that infrastructure. And for me I've been very grateful to have amazing people in my life that have given me chances along the way. I've also made those opportunities happen, but still, someone had to have seen that potential and taken a chance.
Give people a chance. Give yourself a chance to know more about a different group. Give someone a chance to be the catalyst [in someone's life].
To learn more about Tai's new book, Zero to Infinity, click here.
To hear more stories about self-starters, student entrepreneurs, and small business owners across the country, tune into the podcast Community Voice available on iTunes.
Related
Popular in the Community