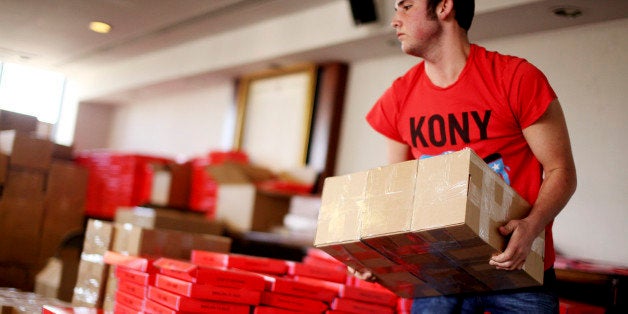 When Invisible Children came to my high school in the fall of 2009, I was 16 years old. I was a new junior at a small boarding school in Massachusetts called Cushing Academy. I was angry, upset and had not yet found my purpose in this confusing, and often times disappointing, world. I had been having some trouble at home, and school had become the least of my worries.
When Invisible Children entered the room I was slouched in my chair, eager to do anything else but sit in assembly and watch a film that would probably put me to sleep. But that day, I learned something about myself that would change my life forever.
How had I been skipping school, sleeping in and not doing my homework on the same day that other kids were walking seven, or 10 miles to school?
The hardships I encountered at a young age had thrown me into a cycle of negativity, and I was letting my past steal my future. I have chosen to share this personal story because I believe that Invisible Children reminded me of a voice that is inside all of us. The voice of an inner-child, that was lost along the way.
I re-encountered the world through the eyes of a little girl. I saw a world where everyone shared, and people did not hurt each other. A world where everyone was equal, and every day was an adventure. I saw a little girl with high expectations for the world we live in, and as an adult, I wanted to live up to those standards.
Invisible Children reminded me of all the things I had known as a child, but had somehow forgotten.
I was told:
You matter.
Your voice matters.
What you do matters.
Your hardships don't define you.
Your dreams have no barriers.
Anything is possible.
And as an adult, I was crazy enough to believe them.
Two years later, I was on a plane to Uganda with some of the most incredible young people that I have come to call my family. Each and every one of them has their own unique story that led them to become a part of Invisible Children.
When I was in elementary school I was asked, "What do you want to be when you grow up?"
The answer was delivered to me after graduation.
I never intended to feel as big as Invisible Children has taught me to feel. I feel enormous. I feel that my voice is not only important, it is also crucial. In fact, I feel SO big that I actually believe I can stop Joseph Kony.
That is the first, and hardest part. Believing in your heart that you are so big. Believing that your voice, dedication and time can stop today's worst war criminal.
Joseph Kony has been waging a war across central Africa for 27 years. He abducts children, forcing them into his army of child soldiers. He burns down villages. He rapes women. His crimes are strategic and brutal.
Invisible Children exists to bring Joseph Kony to justice.
I still don't know how Jason, Bobby or Laren decided they were big enough to take on Joseph Kony, but I am so glad they did. Children are coming home. Radio towers are being built. Rehabilitation centers have opened. There are only 250 fighters left, and Joseph Kony has nowhere left to hide.
Joseph Kony is getting smaller. We are getting bigger.
REAL LIFE. REAL NEWS. REAL VOICES.
Help us tell more of the stories that matter from voices that too often remain unheard.