Celebrities and supporters of U.S. Army Pfc. Bradley Manning released a video Tuesday to show their solidarity as he faces court-martial over leaking classified information.
The video asks viewers what they would do if they were in his shoes, with many of the participants declaring that they are Bradley Manning. The video includes actors Maggie Gyllenhaal, Russell Brand and Wallace Shawn; director Oliver Stone; the musician Moby; author Alice Walker; and Pentagon Papers leaker Daniel Ellsberg.
Manning leaked a cache of 700,000 documents to the website WikiLeaks. One of the more infamous revelations showed a video of a U.S. Apache helicopter gunning down Reuters journalists in Baghdad, in what was dubbed "collateral murder."
Manning was arrested in May 2010 in Iraq. He faces life in prison for the charge of "aiding and abetting the enemy," along with 21 other charges.
"It's an absurd charge," Ellsberg says in the video. "I was Bradley Manning."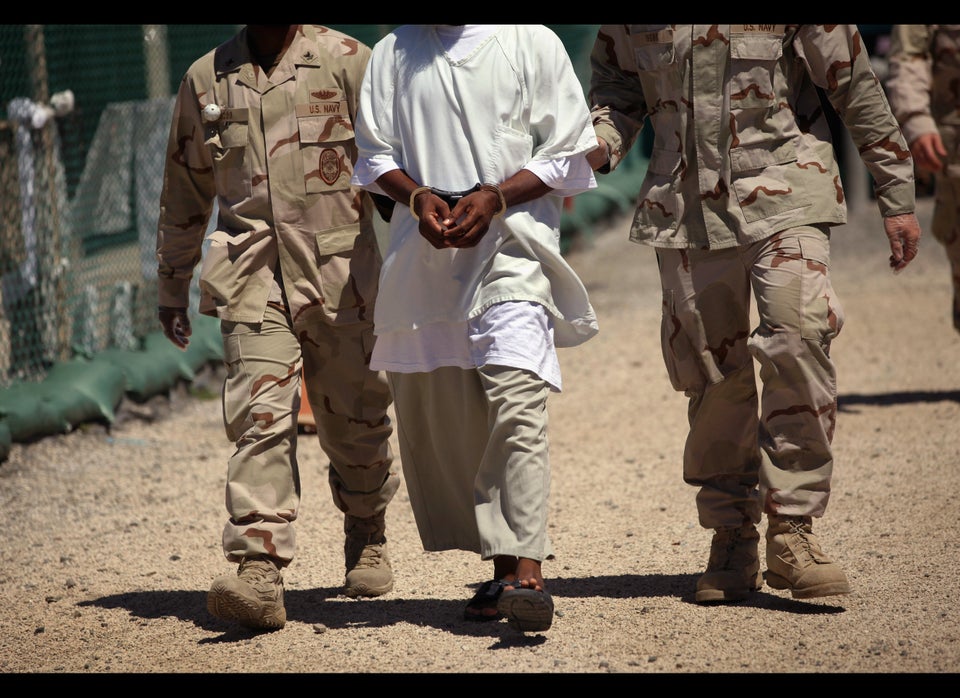 Guantanamo Bay Revelations From WikiLeaks
Popular in the Community