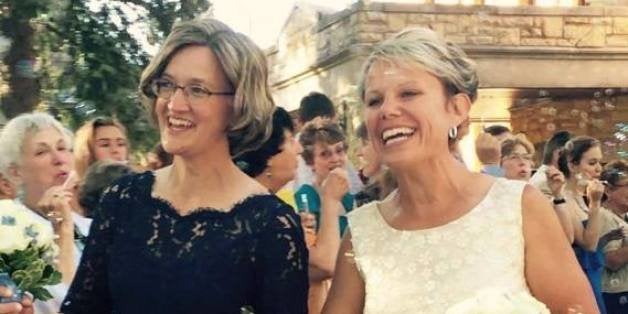 This blog is part of a series on LGBT Catholics who have held on to their faith, despite being publicly rejected from the church. For more stories, click here.
In August of 2013, I was fired from my job as a Campus Minister at a Catholic high school in Minnesota when I told the staff, at an opening of school workshop, that I was in a relationship with a woman. It is a long story, and nothing I really planned to make happen, but, suddenly, after 18 years at Totino-Grace High School, I was fired.

There were a lot of unknowns in the days that followed, so I began making a list of what I know for sure.

One thing I know is, I am Catholic.

Catholicism has specific rules and ways, specific sounds and smells, and a richness all its own. That richness has colored my entire life. I grew up in Chicago, a very Catholic city. My family lived two blocks from Divine Providence, the Catholic church and school which we attended. My dad served the church's pancake breakfast and coached the grade school basketball team for as long as I can remember. My mom was a volunteer, helping with fundraisers and field trips. Our lives revolved around the church and school. We played sports there, we found our friends there, we grew up there.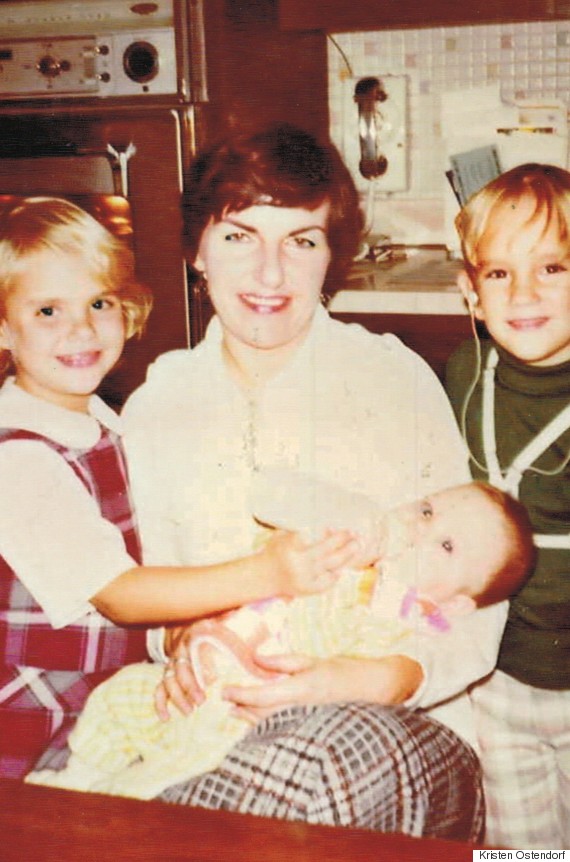 When I think about my past as a Catholic, I think about the saints, my First Communion, praying the rosary, saying Confession, reading Biblical texts at Mass, Confirmation, participating in handbell choir, wearing school uniforms, and celebrating feast days. Later, in college, my faith led me to the Catholic Newman Center at the University of Illinois -- singing in the church choir and leading Koinonia retreats with and for my peers.

It seemed only natural that, when I finished college, I returned to teach at my alma mater, Immaculate Heart of Mary High School. Because, almost as much as I am Catholic, I know that I am a teacher.

I am the English teacher who loves to hear students dig into literature, form their own opinions and support their thoughts with solid reasoning. I am the teacher who hopes to create moments when light bulbs go on for students -- and that means I am a teacher who is in it for the long haul.

I have been a part of some of those awesome learning moments in the classroom -- like when my students are skeptical of a plot line that is too good to be true or when they despise an author's cliché ending to a novel.

I have also been witness to many moments of discovery in my work as a Campus Minister on retreats and mission trips. At my core, know I am a Campus Minister. That is my real vocation -- to mix my love of my faith with my joy of teaching; to daily be able to share the Gospel with students through prayer and service and make faith relevant.

In the course of my 21 years as a Campus Minister, I have been part of some amazing sacred moments with students. Once, while at a city dump in Tijuana where we were bringing a meal to those rummaging the dump for food, I saw one of my students take off her shoes and give them to a girl who was barefoot. I prayed with students in the Arizona desert at a makeshift shrine to those who died fleeing poverty in the summer heat. At the end of more than one mission trip, I saw students linger when it was time to go home with their parents and heard them confess "I don't know how to explain this trip to them -- it changed me."

It is the social Gospel, the Catholic Social Teaching, that gives life to this kind of work. It is taking a risk in service to others that opens us up and changes us. It this aspect of my faith that makes most sense to me -- actively living out Christ's legacy in the world.

And it is the very thing that got me fired.

Because, in addition to being Catholic and a teacher and a Campus Minister, I know that I am gay.

There are a million things to say about being gay and working at a Catholic school where you get to do work that is truly your vocation. The separate peace one has to make with so many things is almost crippling. And soul-crushing. Staying alive is hard.

So, when the President of Totino-Grace, was forced to resign in July of 2013 after he acknowledged he was in a same-sex relationship, I started to wonder how I was going to stay alive. I spent my life in the Totino-Grace community calling people to act for justice and to speak for those who had no voice. And, as school was about to begin, I was supposed to tell the staff about our social justice theme for the coming school year. I was trying to figure out how to continue to work in a place I knew I was not welcome to be my true self. But how could I be the one who called the community to stand for justice and keep silent about the glaring injustice of the President's departure? I had no idea what would come out of my mouth when I spoke to the staff. My friend Theresa told me to trust the Holy Spirit.

And the Holy Spirit did take over. I heard myself telling my colleagues that I am gay and I am in a relationship with another woman and I am so hopeful for the day I can bring my whole self to work. I told them our theme for the year was about being our full and best selves. And the next day I was asked to submit my resignation. When I refused, I was fired.

I lost my job, my community, my history. I lost my chance to live my vocation.

What followed was lots of silence and isolation. And it turns out I was done with silence and isolation, so I spoke out and made sure the story was told. In the process, I was transformed.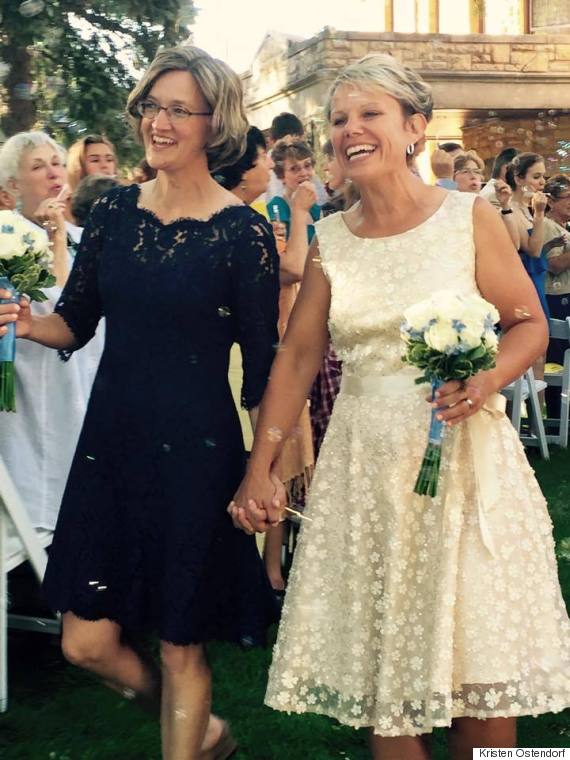 I am done with bringing less than my full self to my work. Unfortunately, that means I am also done working for the Catholic Church and done being able to do the work to which I believe I am called.

Some days, it is enough to know that I stood up for my authentic self, as I believe my faith calls me to do, and I can carry on knowing I am living the life of faith I believe I am called to live. Some days I am flattened by the rejection from my Church -- I am not welcome to be my full self and in a loving relationship if I want to be a member of the Church that has given me life, the Church I gladly served for 21 years.

This has been the most difficult struggle I have faced. I take hope in the pastoral approach of Pope Francis and the generosity of spirit he encourages in the us, the Church. I believe this kind of ministry and call to practical living of the Gospel was missing in the last several years. As someone on the margins, I am glad to feel like the Good Shepherd may be calling us all in at last.
Calling all HuffPost superfans!
Sign up for membership to become a founding member and help shape HuffPost's next chapter