I first time I remember seeing a black woman on television who wore a suit was Clair Huxtable on the Cosby Show. She seemed so confident, had a great family, and she was a lawyer.
That was my dream: to be a lawyer who wore a suit every day.
When I was growing up the only time I saw someone wear a suit was when someone died or when they were a defendant in criminal proceedings. I didn't want to be the defendant, I wanted to be one of the lawyers dressed in the suit advocating on behalf of my clients.
At the time that I was having dreams of being a lawyer, my reality was much less glamorous. I had lived on the streets for several months with my younger brother and mother who battled drug and alcohol abuse. I was then sent to live with my grandmother who raised me on welfare, food stamps, and in Section 8 housing. I thrived living with my grandmother and was awarded a scholarship to college. I thought that I would be wearing a suit in no time, but life events and bad choices knocked me off track. I failed out of college, lost my scholarship, and found myself working as a nanny for a family of lawyers. Every day I watched them wear their suits to work, which refueled my own dreams of one day being a woman lawyer who wears a suit.
I went back to college as a night school student and completed my bachelor's degree. I worked hard to achieve my dream of being a lawyer, and I now have a closet full of suits. Still, I never lose that feeling when I put on that suit: the feeling that I am deserving of respect and wearing a suit that says to the world, "I belong in my workplace, and I'm successful."
It's hard to explain what it's like to be poor or homeless but people walk right past you like they don't even see you. It makes you feel disrespected and worthless, so I can't overstate how important it is for Career Wardrobe to provide suits for women trying to enter the workplace. The time and attention that is given provides not only clothing but self-confidence to many women who may have never known that feeling before. When people ask me what the best thing about my life is now, I tell them that I am happy that I turned out to be the kind of woman I always hoped to be.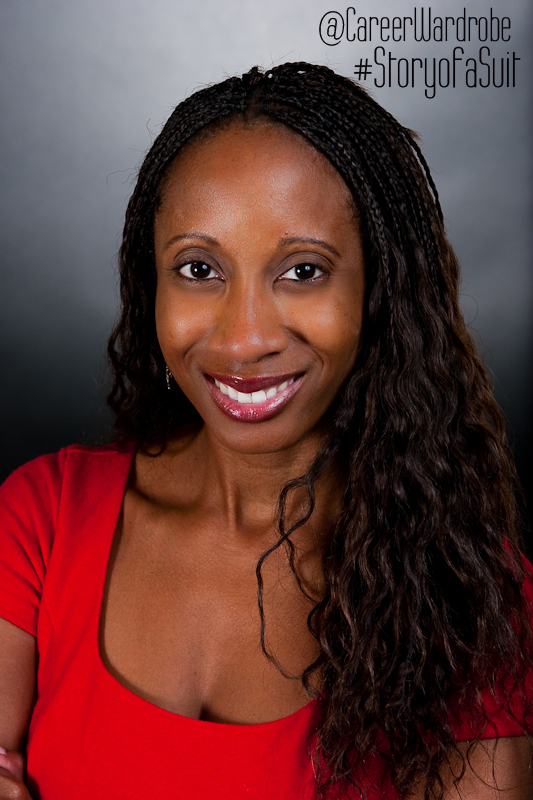 I'm smart, accomplished and happy but I didn't do those things on my own, I needed help. I had my grandmother, friends, mentors, teachers, and the social safety net. Not everyone is as lucky as I have been, but Career Wardrobe is there to provide not only clothing but job training. Let's help other women feel the pride of looking in the mirror and being happy with who they see looking back at them.
I hope you will consider making a donation of just $10, right now, and help Career Wardrobe win the JobRaising Challenge. $10: That's as much as you'd spend on lunch or for coffee this week.
At Career Wardrobe a small gift goes a long way:
•$10 helps a woman accessorize her new outfit with a positive attitude.
•$25 adds a pair of shoes to step forward into her new life.
•$50 provides a new professional suit for her job interview.
•$100 or more enrolls a woman in Wardrobe Careers to practice her new job skills.
Job Raising, Amplifying the Transformation for More Women
Career Wardrobe pledges that if we win the The JobRaising challenge, we will expand our service delivery into a new community. That means one lucky community will get our social enterprise resale store, The Wardrobe Boutique, in their neighborhood, complete with our dressing, education, and internship services! Not only that, if we win we will be asking for your suggestions on what community needs us most.
Does your town need a Wardrobe Boutique? Let us know via Twitter @careerwardrobe or Facebook and use #storyofasuit to tell your own story of the importance of a professional suit, looking the part, and getting the job.
Related
Popular in the Community