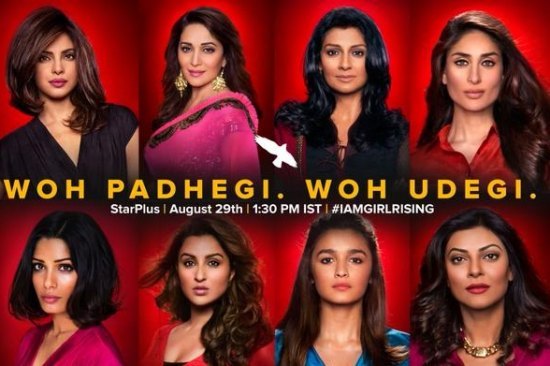 A girl's self-worth, confidence, and power should radiate from within and when her potential is fully realized, the world is transformed. Empowering young girls to become powerful agents of change is a critical global need, as proven by a UN Women study, which stated that "50% of the economic growth in OECD countries over the past 50 years" was due in large portions to girls' increased access to higher levels of education. Girl Rising is a global campaign for girls' education, which uses the power of storytelling to share the truth that educating girls can transform societies. Empowering a girl through an education breaks the cycle of generational poverty, and Girl Rising ensures that girls' education is part of the mainstream conversation.
To expand the movement, USAID has provided start-up funding to launch Girl Rising: Engage India (Empowering Next Generations to Advance Girls' Education), an ambitious public-private partnership to bring Girl Rising to India and inspire the country to take action. Girl Rising India, the film, premiered in India on August 29, and here are the top 3 reasons to support this incredibly inspirational global campaign to empower girls and join the movement to advocate for gender equality:
Girl Rising India Features 8 Top Bollywood Actresses & an Internationally Award-Winning Director

Girl Rising India is a grassroots Indian collaboration to catalyze the nation of 1 billion's interest in girls' empowerment and education. Produced by internationally recognized actresses Priyanka Chopra and Freida Pinto, the film features them with Madhuri Dixit, Nandita Das, Kareena Kapoor, Parineeti Chopra, Alia Bhatt, and Sushmita Sen, to widely advocate for the need to empower girls worldwide. Priyanka is a powerhouse woman, an Indian film actress, singer, former Miss World 2000, and now, star of the Fall ABC T.V. show, Quantico. She is internationally noted for her philanthropic activities, and regularly advocates for various causes with a special emphasis on girls' education, women's empowerment, and gender equality. Freida is an international actress, and first rose to prominence in Slumdog Millionaire. She served as Plan International's "Because I am a Girl" campaign Global Ambassador and spoke at the Girl Summit in London in 2014, where she called for sustained progress to end female genital mutilation and child marriage.
Indian women are a force to be reckoned with, and if each girl's potential is unleashed, the world would be empowered in incredible ways. Inspired by the power, passion, and intelligence of the actresses and philanthropists in the film, award-winning director and photographer Indrani Pal-Chaudhuri, renowned for her iconic imagery and visionary storytelling, through collaborations with Lady Gaga, Beyonce, Jennifer Lopez, Alicia Keys, Jay-Z, and Kanye West in the past, in partnership with the actresses, has showcased the inspirational stories of different girls. She has been featured on CNN, America's Next Top Model, Access Hollywood, Inside Edition, and in LA Times, People, Daily Mail, Washington Post, Times of India, Harper's Bazaar, Vogue, Vanity Fair, GQ, and the New York Times. Indrani is internationally recognized for her extensive work on social causes and her video and stills campaign, Digital Death, against AIDS in India and Africa raised over a $1M in under a week and won 2 Gold Lions at Cannes Festival of Creativity for Keep A Child Alive. Indrani co-founded Shakti Empowerment Education, which provides free quality education for underprivileged children and women in West Bengal. The collaboration of such globally recognized talent to champion girls' empowerment in India is incredibly powerful in taking action to convert dreams into reality!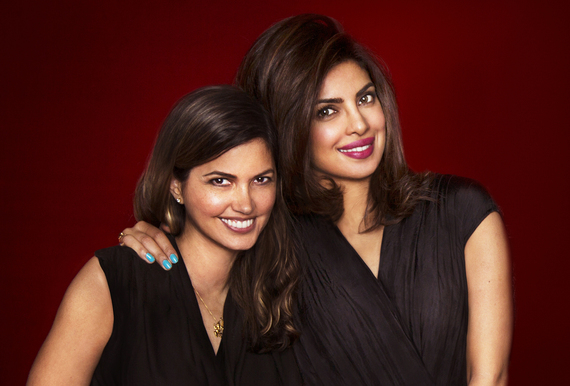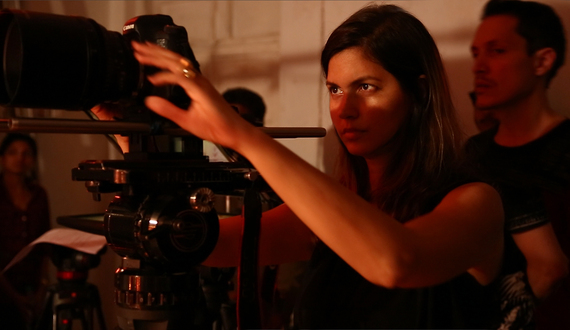 An Empowered Girl in India is One Girl Rising, and Together, We Are Millions of Girls Rising

Our world is incredibly global and if one girl in India is set on an upward trajectory of education, employment, as well as financial and personal fulfillment, she can transform the trajectories of those after her. There remains no distinction today between India, America, Japan, or even Brazil. A girl empowered in any country is in the position to empower millions more around the world, so it is our duty to support, nurture, and encourage her to educate and empower herself to lead from within.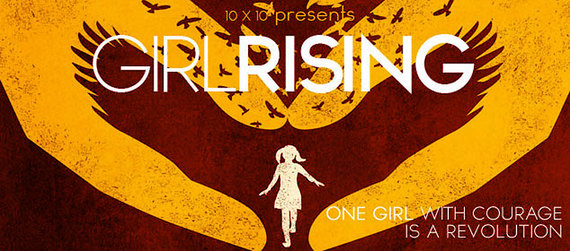 One Girl with Courage is a Revolution: Girl Rising India is Counting on You to Support Its Mission!
Films and social media campaigns yield great power but ultimately, for action to drive results, real work is needed to bring ideas to life. Consider supporting girls and women in your communities who strive to succeed by supporting proven programs that champion girls' empowerment in India and beyond.
Contact these inspiring foundations driving life-changing results to join the movement to empower girls:
•Pratham: Improving the Quality of Education in India and PACE provides youth training for jobs: www.pratham.org
•Kalinga Institute of Social Sciences: The World's Largest Residential School for Tribal Kids: www.kiss.ac.in/
•Anand Mahindra's Nanhi Kali: Provides Primary Education and Support to Underprivileged Girls: www.nanhikali.org
•Yuwa India: Uses Girls' Team Sports as a Platform for Social Development in Jharkhand: www.yuwa-india.org/
•Sambhali Trust: Provides Development, Empowerment, and Self-Defense for Underprivileged Girls: www.sambhali-trust.org/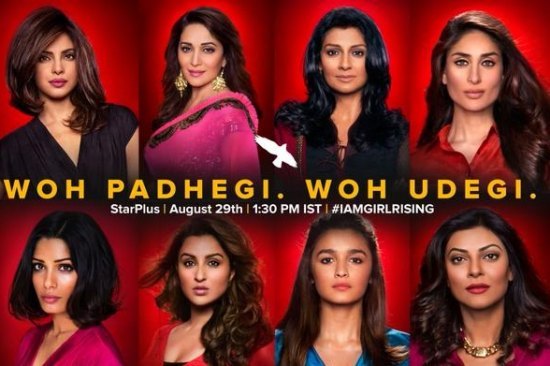 All Photo Credits: Director Indrani Pal-Chaudhuri, Executive Producer/Creative Director GK Reid, Fashion GK&I
Pledge your support to empower girls worldwide: #IAMGIRLRISING
Shinjini Das is a Professional Speaker, Media Personality, and Huffington Post Contributor. She is a highly empowering, engaging, and versatile speaker also fluent in Spanish, who has been invited to speak to groups from 10 to 10,000. Shinjini's advice to gain self-confidence will be featured in Teen Vogue in Fall 2015. She has been invited to share her advice for new graduates on Job vs. Career on ABC WJLA Let's Talk Live in Washington, D.C. and for go-getters on FOX KABB San Antonio and FOX Sacramento in September 2015. Shinjini was invited as the youngest and only American speaker to empower the modern day woman at the She4She Conference at the University of Glasgow, Scotland. She was interviewed on "A Day in the Life of a Go-Getter Girl" on Sirius XM Radio broadcasted to an audience of 40 Million in US and Canada. Shinjini is a millennial spokesperson for The Ad Council. Follow her journey @SpeakerShinjini and on www.shinjinidas.com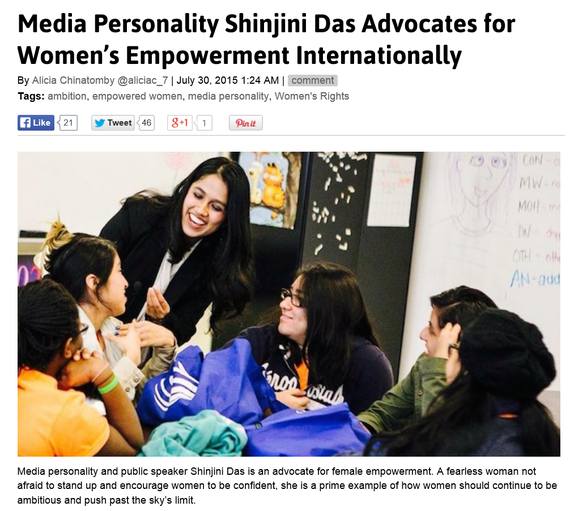 Related
Popular in the Community