Created by Violeta Caro Pinda and Felipe Carrasco Guzmán, the dog-centric video follows volunteers as they tie balloons onto strays in the capital city's La Cisterna area. Each balloon contains phrases (in Spanish), such as "Do not mistreat me," "Scratch my neck" and "Give me love."
Santiago is home to hundreds of thousands of street dogs that roam the city. According to Pro Animal Chile, a majority of the city's strays were either abandoned or not regularly cared for by their owners, the Santiago Times reports.
Even worse, once dogs are living on the streets, they face grim conditions and the possibility of being put down.
Earlier this year, animal rights groups expressed outrage after at least 15 dogs were found dead -- believed to have be killed -- in the southern city of Punta Arenas. Animal advocacy organization UDDA Chile accused a local bishop of calling for the deaths of the dogs after he was allegedly attacked by several, NDTV reports.
However, stray dogs in Chile sometimes do get a happy ending.
One lucky street dog was adopted in June by a visiting family after the pup photobombed a picture and followed the group around for most of the day.
Watch the Chilean students' striking "I Am Here" dog campaign video above.
Related
Before You Go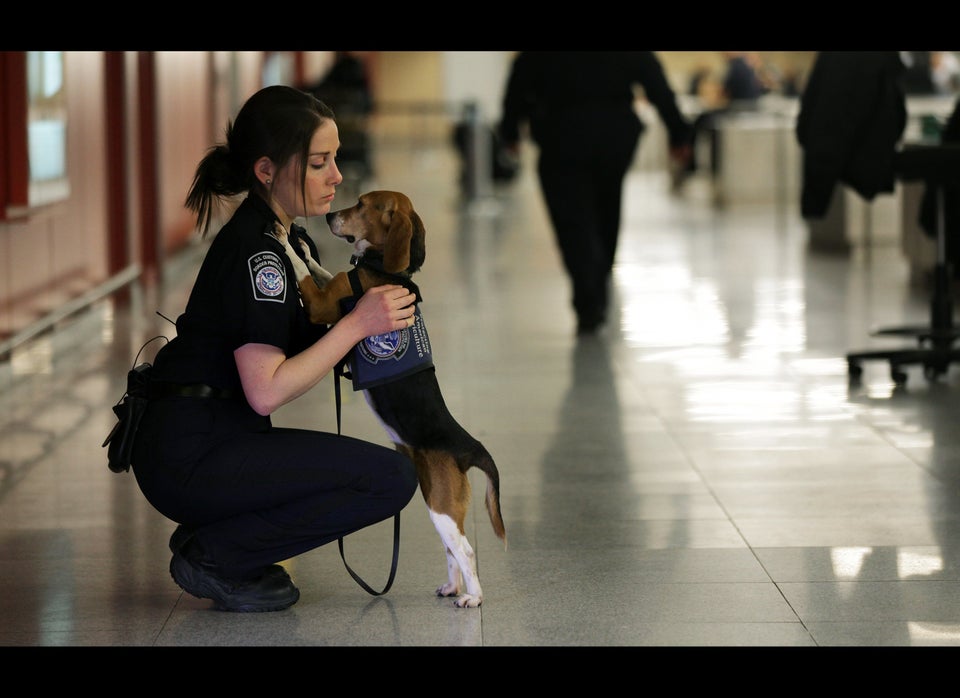 Animals Who Need Hugs
Popular in the Community