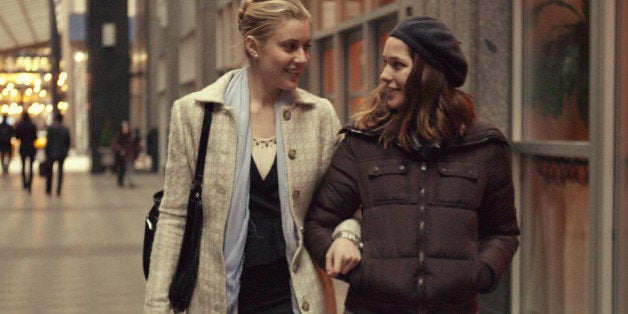 After being wowed by "The End of the Tour" and "Z for Zachariah," Saturday's Sundance slate was more of a mixed bag. But with some of our favorite names like James Franco, Kristin Wiig and Greta Gerwig, there is plenty to talk about with the films HuffPost Entertainment saw on Saturday -- perhaps most notably, the buzzed-about transgender-focused underdog, "Tangerine."
"Mistress America"
Directed by Noah Baumbach
Written by Noah Baumbach and Greta Gerwig
Starring Greta Gerwig and Lola Kirke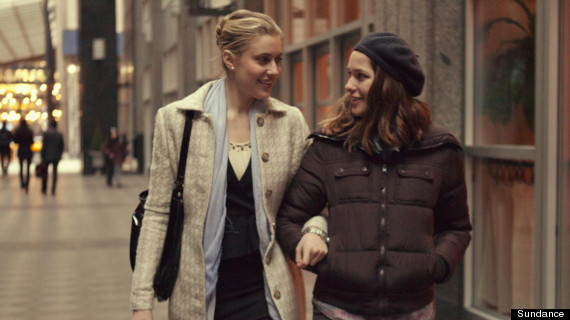 Filmmaker Noah Baumbach collaborated with actress, and now girlfriend, Greta Gerwig in "Greenberg" (2010) and again on "Frances Ha" (2012) -- the latter a film that stole hipster hearts and turned everyone into an instant Gerwig fan. Our hopes were high for their next film "Mistress America," which premiered at Sundance on Saturday evening.
Gerwig and Baumbach co-wrote the film with Baumbach directing, and, like "Frances Ha," it is in many ways a love letter (part two) to New York. Gerwig stars as a wacky, jack-of-all-trades young woman who lives in Times Square and injects her future stepsister (Lola Kirke), a freshman in college whom she barely knows, with a much-needed jolt of energy.
The real star of the film is Kirke. Her facial features and slight, adorable lisp might seem familiar -- she is the younger sister of Jemima Kirke, one of the stars of HBO's "Girls." But Lola Kirke steals the film with her perfect innocence, her desire to be a great writer, her need to feel more alive. She has a face and aura that John Hughes would have loved. She would have starred in his '80s films. She just has that look.
Gerwig, on the other hand, while still magnetic on screen, plays a character that is more flawed than usual. More manic, even. She is self-obsessed and self-righteous and sometimes feels like a cyclone spinning out of control, singing and dancing on stage, teaching a SoulCycle class and showing up unannounced at an ex-friend's doorstep, asking for money to start a restaurant. She says things like "the television show is the new novel," and "there's no cheating when you're 18; you should all be touching each other all the time."
"Mistress America" is more screwball comedy than is typical for Baumbach, but there's no doubt that the duo write incredible dialogue -– the scene where an old classmate of Gerwig's tells her off for being mean is incredibly funny and pleasurable. Add a 1980s soundtrack and vibe, and you have yet another unique Baumbach production. -- SB
"I Am Michael"
Directed by Justin Kelly
Written by Justin Kelly and Stacy Miller
Starring James Franco, Zachary Quinto, Charlie Carver and Emma Roberts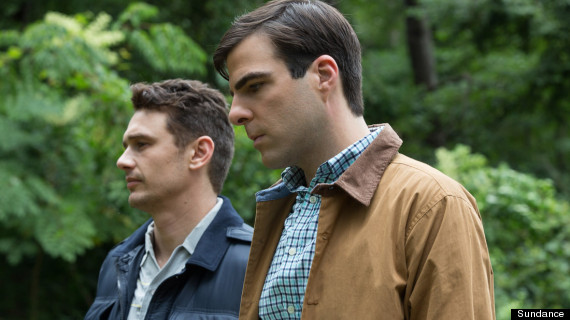 Do you know that feeling of walking out of a movie thinking, "Well, that was … fine"? That's the crux of "I Am Michael," the dramatization of a buzzy 2011 New York Times article about gay activist Michael Glatze, who denounced his homosexuality after a health scare and became a Christian pastor. First-time director Justin Kelly, under the wing of producer Gus Van Sant, who directed James Franco in the much different queer-activism film "Milk," casts no judgment on Michael's life in this fairly objective portrait, yet still manages to end on a note of skepticism. But the chronological timestamps that split this movie into chapters according to the various cities in which Michael resides feel like intrusive proclamations that the pacing is a tick-tock of upswings and downswings in his life. That sometimes strips the film of the nuance needed to delve into the knotty mind of a man who rose to savior status in the LGBT community and then wilted into a disheartening turncoat.
That said, Franco, playing Michael, does his finest work since "127 Hours" (or "Spring Breakers," but that seems like a strange comparison), and Zachary Quinto is strong as his perplexed but patient boyfriend. Before Michael's heart palpitations raise life-altering questions about what will happen to him when he dies, the two actors boast a specific chemistry that doubles as a reflection of the state of the LGBT landscape in the late '90s, around the time of Matthew Shepard's murder, and early 2000s. Michael's turning point coincides with the rise of gay rights and the nation's shifting viewpoints -- an aspect the film glazes over in favor of surface-level dialogue.
Even with Van Sant aboard, this film feels like the work of a first-time director. By the time we find Michael at seminary (where he gets engaged to a woman, played by an uncertain Emma Roberts), the movie's 98-minute running time feels like it requires more chapters of our own lives than we care to devote to what should be a less impersonal product. There's no soapbox for this movie to climb atop, though -- this is a character study and not an indictment, and for that, "I Am Michael" is worthwhile. -- MJ
"Tangerine"
Directed by Sean Baker
Written by Sean Baker and Chris Bergoch
Starring Kitana Kiki Rodriguez, Mya Taylor, Karren Karagulian, Mickey O'Hagan, Alla Tumanian and James Ransone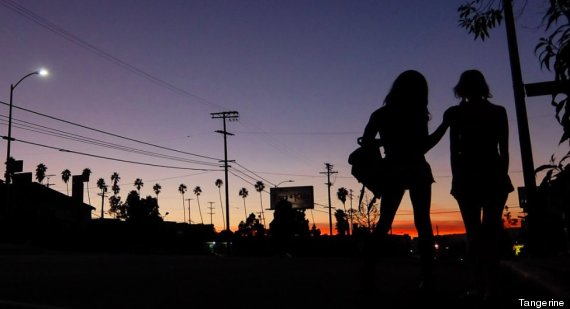 "Tangerine" is a window into a very specific room. Or rooms, shall we say. Shot in a taxi, on the streets and in parking lots of Los Angeles, director Sean Baker crafts an up close and personal voyage story of Sin-Dee, a transgender prostitute who, along with her friend, trek around the city in search of Sin-Dee's unfaithful pimp boyfriend.
We see exteriors of Los Angeles like few films have captured before; most of "Tangerine" moves on foot or takes quick breaks in strip malls or in paying john's cars. It moves through taco bars, motel rooms, bus stops, freeways, public transit platforms and even Sunset Boulevard.
But what is most miraculous about the film is that it was all shot on an iPhone. And in just about four weeks time. That fact alone is astonishing given the quality of the film's aesthetic and style. But "Tangerine" is not just a moving Instagram photo. Baker cast the stars of the film, all untrained actors, at an LGBTQ center in Los Angeles. They fight, scream, cry and move all over the city with an authenticity.
Classical music and dance beats punctuate the sprawling shots of street corners and characters holding court in the donut shop. The city is their home. There is more repetition of the word "bitch" than possibly any film to come before it. But there are many layers of tenderness and intimacy that inevitably connect the leads of the film to a world that is much, much larger than they are. -- SB
"The Diary Of A Teenage Girl"
Written and directed by Marielle Heller
Starring Bel Powley, Alexander Skarsgård, Kristen Wiig and Christopher Meloni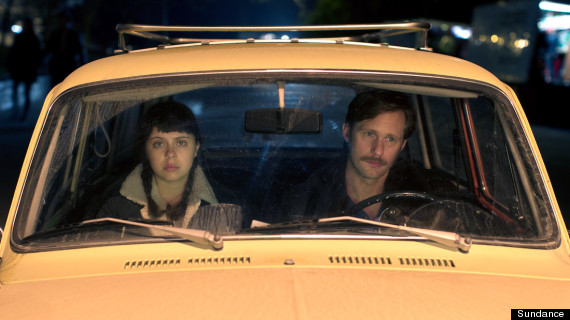 Plenty of movies have attempted to capture the thread of American ennui that sprung up in the afterglow of the 1960s' hippie crusade and sexual revolution. Most of them cast broad strokes over the flower power that enlivened so much of the country and disturbed so many others. "The Diary of a Teenage Girl" offers a unique take on one dysfunctional family navigating through a mélange that mystifies their sense of purpose in 1974 San Francisco.
At the center of that family is 15-year-old Minnie Goetz (Bel Powley). We first see her gleaming as she glides down the street sporting a proud smirk on her face. "I had sex today. Holy shit," she says in a voice-over that stems from the tape recorder that houses her audio diary. Sometimes we hear that diary as narration, and sometimes we see Minnie lying on her bed, logging insecure thoughts about body image and self-worth. Crazed for the love and attraction her rowdy, Patty Hearst-obsessed mother (an excellent Kristen Wiig) often doesn't provide, the emotionally immature teen begins an ongoing assignation with her mom's boyfriend (Alexander Skarsgård) that inaugurates her sexual awakening. As portrayed winningly by Powley, one of Sundance's breakout stars, Minnie's distinctive voice carries this film. She is a budding graphic artist, and the movie frequently morphs into charming animation. (Ever wondered what it would be like to see a character picture a stranger's hand-drawn penis emerge from his pants?) Once Minnie's virginity is gone, she embarks on one sexual tryst and drug experimentation after the next. One of the finest scenes comes during an acid trip with her mother's boyfriend that reliably calls upon the phantasmagoric illustrations that occur throughout.
It's possible there's too much languor in "Diary of a Teenage Girl," but first-time writer/director Marielle Heller does an impressive job adapting Phoebe Gloekner's unusual novel, which also features hand-drawn illustrations throughout. It's certainly a movie that grows on you after leaving the theater. Its finest achievement comes in not asking for a moral calculation of its characters' actions. You'll recognize the confusion that troubles Minnie's understanding of the adults around her, and you'll fiend for a glimmer of hope for the adventure that awaits her future life. -- MJ
Before You Go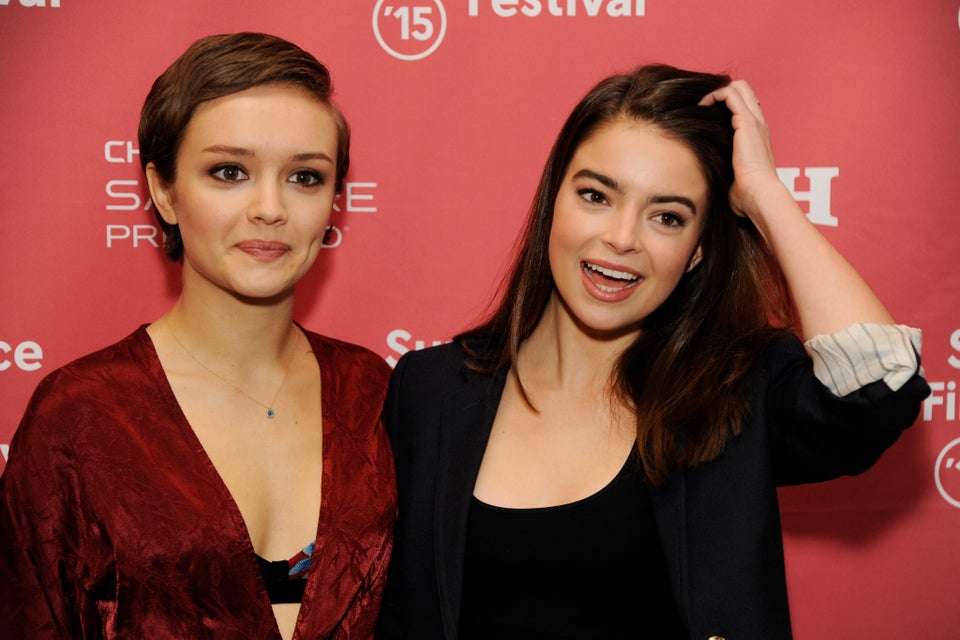 Sundance 2015
Popular in the Community