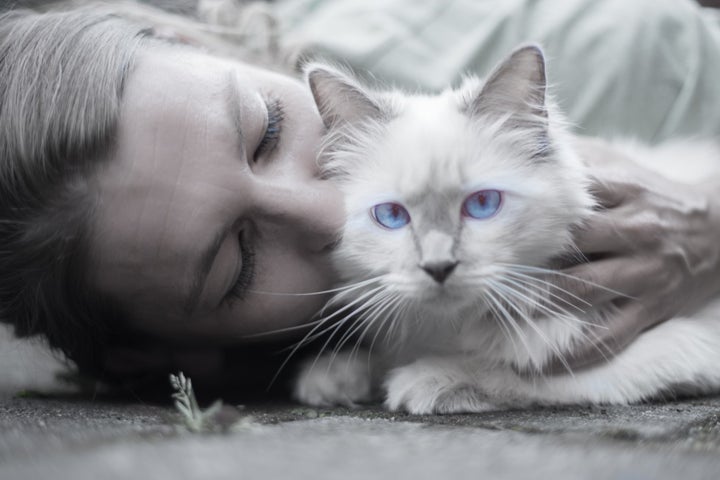 Nasty women and pussycats are winning on social media thanks to Donald Trump. After interrupting Hillary Clinton to call her "such a nasty woman" during the final presidential debate, the remark resonated with women across the world.
Being a "nasty woman" instantly became embraced as a badge of honor. I'm talking t-shirts, totes, buttons, cups — you name it. The "nasty woman" movement grew legs and gave birth to a nasty woman economy.
Even streaming service Spotify got in on the action tweeting that streams of Janet Jackson's "Nasty" increased by 250 percent (as if we need a reason to sing, "No my first name ain't baby, It's Janet, Miss Jackson if you're nasty.")
Clearly, what was meant to be a demeaning comment was instead a silent trumpet calling all badass women to unite in defiance, sarcasm, and irony.
I mean, what makes a woman "nasty" anyway?
If you pick apart the term, it refers to "unpleasant" or "spiteful" behavior. Yet, it's used to describe women who get stuff done. On the other hand, the same behavior would go unquestioned if it came from anyone else.
Take for example: If a baby is unpleasant, it's excused. If a pet is unpleasant, it's tolerated. If a man is unpleasant, it's justified. But if a woman is unpleasant? Whoa, here comes "Ms. Naaaasty" in the house. Everyone stop the presses and prepare to be uncomfortable.
But in all seriousness, it's no secret that women and men are often judged differently when it comes to their behavior. In the workplace, it's not uncommon for a confident man to be considered assertive, aggressive, or a leader. But a confident woman is considered nasty, bossy, or a bitch.
This double standard even translates to salary compensation. According to a Wall Street Journal article: "On average, American women earn less than their male peers. Highly educated women fare worst of all."
And when there's not the fight to be treated equally as our male counterparts, there's the balance of being wives, mothers, daughters, sisters, and sister-friends. You have to keep a strong face and roar in the face of adversity when sometimes you really just want to curl into a ball and just meow.
So, yeah, when a woman is called "nasty," there's going to be a strong response.
Labels can be thrown like a sucker punch, but you have the power to throw one right back and redefine them. If little girls are made of sugar and spice and everything nice, then nasty women are made of cupcakes and wine and wisdom with time.
Want more advice about managing your career delivered straight to your inbox? Visit http://www.maribrandsforyou.com
Calling all HuffPost superfans!
Sign up for membership to become a founding member and help shape HuffPost's next chapter