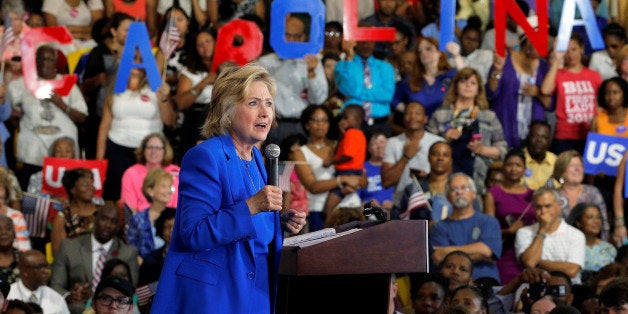 The great American work ethic is carry on no matter what. From childhood, men are taught about toughness and we heap praise on athletes who soldier on like Super Bowl MVP Jake Scott who played with a broken hand and broken wrist, Joe Montana playing in the Cotton Bowl with hypothermia or a dehydrated Michael Jordan carrying his team in the NBA Finals while battling the flu.
That is what we are taught to do. I myself have relied on tiger balm and grit to finish a race despite strained tendons and, as a lawyer, have appeared in court after being violently ill only a few hours earlier.
Hillary Clinton does the exact same thing, soldiers on to keep her commitment to a solemn 9-11 anniversary event and collapses due to dehydration and the media goes nuts. She is denounced for not being transparent. An argument that Christiane Amanpour appropriately squished like a bug:
[L]ike so many things Hillary, the media are having a field day, off to the races with another debilitating case of indignant outrage. This must be another typical Clinton conspiracy to fool them with a total transparency break down. Talk about a transparency break down, what about Donald Trump's tax returns - where are they? Can't a girl have a sick day or two? Don't get me started because when it comes to overqualified women having to try a hundred times harder than unqualified men to get a break or even a level playing field, well, we know that story.
I once had pneumonia which was, at first, misdiagnosed so that, like Secretary Clinton, I labored on to the point of collapsing due to dehydration. We both thought we could tough it out and both found out the hard way that we were wrong. So what? It is not like she barfed on a foreign leader.
The other media plot line implies or speculates that the 68-year-old former Secretary of State is infirm or suffers from some other undisclosed malady. The reality is that Clinton's illness follows an outbreak of pneumonia and respiratory illness on her staff in late-August that has affected approximately six staffers -- including her 36 year-old campaign manager Robby Mook. So the grandmother, who has criss-crossed the country since accepting the nomination, was able to fight off the illness longer than others almost half her age.
My colleagues amaze me that they can keep bleating "Clinton's hiding something!" when Trump is off in the corner, not releasing anything.
Yet, 55 days before the election, Hillary Clinton's pneumonia gets saturation coverage. In fact, thirteen times more coverage than a Washington Post investigative report this weekend on Trump's misuse of his private foundation in violation of IRS rules that has triggered an investigation by the New York Attorney General. For example, Trump spent $20,000 of foundation money to buy a six-foot-tall painting of himself and paid $25,000 to a political group affiliated with Florida Attorney General Pamela Bondi at a time Trump University was under investigation.
There is a Greek saying "better a sick body than an ignorant mind." Ben Stein, an economist and former Ford White House aide recently said, "I don't think Trump knows a goddamn thing about economics." A recent Wall Street Journal survey of the surviving former members of the White House Council of Economic Advisers under the past eight presidents, could not find a single economist backing Trump.
Yet the media's response appears to be why should we concern ourselves with giving the Oval Office to some senior Billy Madison, when we can play Marcus Welby and speculate about all the illnesses Secretary Clinton may have? This episode reveals that the illness we really should be talking about is the woeful state of American journalism today.
Calling all HuffPost superfans!
Sign up for membership to become a founding member and help shape HuffPost's next chapter