Growing up in Calcutta, I've seen my father go to the fish market and handpick each piece of the fish he'd buy. I don't suppose he ever bought fish that was not 'in season'. And he'd willingly pay a few extra bucks to get his hands on the best catch of the day. It is also probably why my olfactory senses are not disgusted by the smell of raw meat, because on many occasions I'd traipse along with him only to see fish scales flying in the air, and blood all over the fishmonger's stone slab.
Going out to eat was a special thing - there had to be an occasion. And there was a reason behind it - one had to create memories. Dad would explain each dish to us, not in great detail but something like a quick walk-through. He'd tell us about the ingredients, about the sauce (if there were any), and the way it was probably made.
We didn't have too many options back then. Calcutta, known for its obsession with food that refused to evolve beyond a certain point, was famous for its Indo-European restaurants, and we had to make do with them. Of course there was Skyroom - the restaurant that changed the way the residents of Calcutta looked at fine dining in the city. Firpo's was way before my time. And then there was the National Cuisine of India - Chinese. We never ate Chinese at posh restaurants; it would either be at the cubbyholes of China Town, or the dingy shops in the neighbourhood run by the Chinese. Dishes such as the sweet and sour prawn, where crunchy prawn balls were cooked in a reddish sauce with pineapple in it were absolute treats. They were nothing close to the real deal, but something else altogether - Calcutta Chinese.
Tucked away on Kyd Street was a restaurant called How Hua (a name we'd often make fun of), and that was where I had my first Chimney Soup. It was magical back then - a soup pot with a chimney in the center would arrive at the table. The pot was laden with broth, veggies, and meat if you wanted, and the chimney in the middle would have hot coal. The soup would cook in front of you, and you could ladle as much as you'd like into your bowl. My mother used to do the needful - apparently the pot was always too hot. We were denied the thrills of playing with the broth while still in the pot for as long as I could remember.
Today, for most of us, eating out is somewhat part of our daily routine, and cuisines from all over the world are available a stone's throw away. From Korean, Japanese, Mexican, Persian, to German, Italian, and even near-French - people are now deciding between sushi and steak more often than they are between pav bhaji and matar paneer.

I'm not a big fan of eating Indian food at restaurants. The flavors are exaggerated, and presentations are mostly over the top. Then again, why would someone pay more for a simpler version of the same food? Then again, it is nearly impossible to ace the stuffed parathas, topped with white butter, at a highway dhaba on the way to Rajasthan or even North India, or a pandi curry and kadumbuttu, cooked by a friend's grandmother, a dish that no restaurant could possibly recreate.
My ex-editor and I over a couple of beers would sit for hours and discuss the food he had discovered in India over the years, and recreated them at home. I hadn't heard of or seen most of them, while every leaf and every root he's ever cooked are available right here in this country - just not in the posh supermarkets. That's when I first learnt about the bhaang chutney - a miraculous preparation I must say.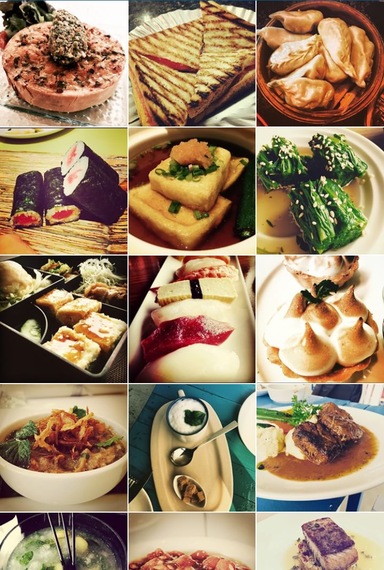 I've traveled through the country, at least as far as my budgets, and my work would take me, eaten some of the most delicious local food - be it by the streets, at homes, and restaurants - and I still don't know food, at least not as much as I would like to. Perhaps that is where the beauty of this journey lies - the constant yearning to learn.
When it comes to international food, Bangalore is on a completely different level, and I am not flattering anyone. Restaurants do the same things over and over again, plainly because people don't want to graduate to the next level. Of course there are exceptions, but if I have to hop from one Italian restaurant to the other to eat yet another bastardized version of the Aglio Olio, the businesses are kind of losing the plot.
A steak is not about the sauce. In a way it can be, but it's really more about the meat. You cannot eat meat, which should have stayed in a museum, and claim it's the best you've ever had. Well you can, because no one is going to stop you, but please stop raving about it in public.
Damn texture, layer, and innovation - if one can't deliver flavor, one doesn't deserve to own a restaurant. End of.
I have massive respect for chefs who understand the simplicity of food. And it doesn't matter how complex the cooking technique is, which only showcases the prowess of the chef, if the person eating it goes home feeling like an idiot, the whole meal is a failure. Of course there are restaurants that exist only to feed us; but then again there are those that give us something more - something like a 'gastrorgasm', and until that happens - don't talk to me about food.